What is architecture drawing?
Architecture drawing is drawn by hand or produced digitally is a technical drawing that shows the design of a building or a product. It shows what the final building should look like, and an overview of the final product. These drawings give a guideline for how a building or a structure should be built.
There are various types of architectural drawings. Renderings and site plans intend to provide a broader overview of the project rather than specific details. Cut sheets and details contain a wealth of project information, including dimensions, notes, and directions. This specifically intends to direct construction techniques.
What is engineering drawing?
An engineering drawing is a technical drawing that provides all the information that is necessary for manufacturing a product. These kinds of drawings use standardized language and symbols. These engineering drawings include information about dimensions, part names, the number of units, etc.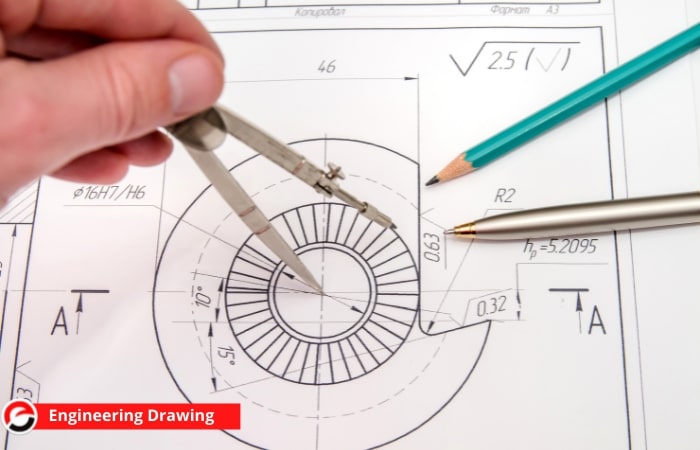 Different types of engineering drawings are isometric drawing, multiview drawing, dimensioning, sectioning, assembly drawings, cross-sectional views, and half sections.
Difference between architecture drawing and engineering drawing
| | |
| --- | --- |
| Architecture Drawing | Engineering Drawing |
| Focuses only on design | Focuses on the technical and structural side |
| artistic eye drawing | Complex manufacturing drawing |
| The overall appearance of a building | Includes bill of materials |
| Based on the ARCH scale | Based on the ANSI scale |