Your workplace serves as a blank canvas on which your business' culture, innovation, and productivity are painted. Because it's where your employees spend the majority of their working hours, the way it's designed has a substantial impact on both their general health and productivity. It might be time for an office renovation if your workspace currently lacks inspiration, is outdated, or is inefficient. In this blog, we'll guide you through the process of transforming your workspace, exploring the benefits of renovation and the steps involved.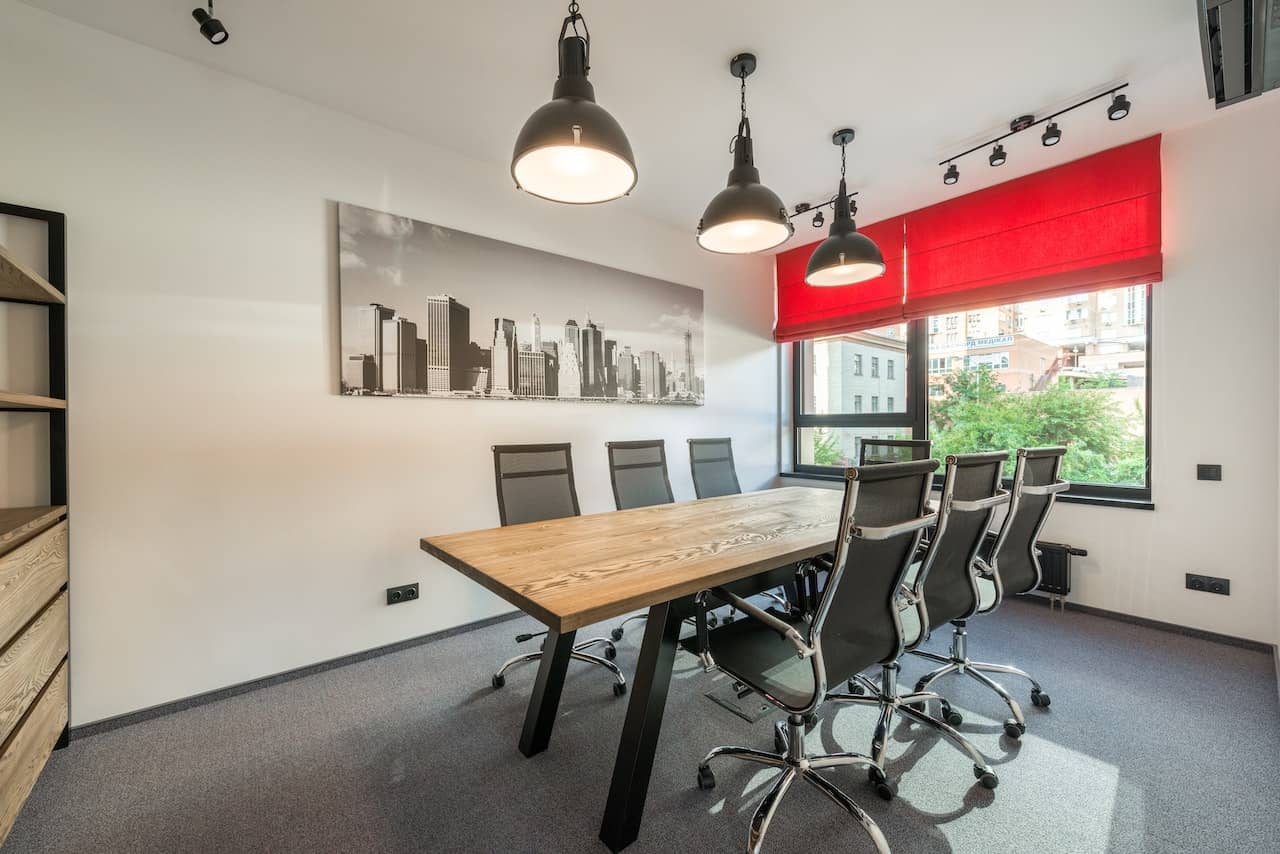 Why Choose Office Renovation?
Let's talk about why renovating is a choice worth thinking about before we get into the renovation process:
Enhanced Productivity
Employee productivity can be raised in a well-designed workplace. You may create an environment where work can be accomplished effectively by optimizing layout, lighting, and ergonomics.
Employee Well-Being
A remodelled office can improve your staff's wellbeing. Natural light, comfortable workstations, and spaces for relaxation contribute to a healthier work environment.
Reflecting Your Brand
Your office is an extension of your brand identity. Your company's beliefs, culture, and mission can be reflected in a well-designed office, making a positive impression on customers and staff alike.
Adaptation to Change
As companies grow and develop, so do their space needs. With an office remodel, you can change your workspace to meet evolving requirements, such as adding more employees or integrating new technology.
Cost savings
By enhancing energy efficiency and space usage, a well-executed office makeover can ultimately result in cost savings.
The Office Renovation Process
Now that we've established the value of office renovation, let's break down the process into manageable steps:
1. Define Your Objectives
Before you begin, identify your renovation objectives. Are you looking to create a more collaborative environment, modernize your space, or simply make it more functional? Clearly defined goals will guide the entire process.
2. Budget Planning
Determine your budget for the renovation. Consider both the direct costs of the project and any potential indirect costs, such as temporary office space during construction.
3. Space Assessment
Conduct a thorough assessment of your current space. What works well, and what needs improvement? Consider factors like layout, lighting, storage, and technology infrastructure.
4. Design Phase
Collaborate with an experienced office interior designer. They will help you conceptualize the design, taking into account your objectives, budget, and the unique needs of your business.
5. Material Selection
Choose materials that align with your design concept and budget. This includes selecting flooring, paint, fixtures, and furnishings. Focus on quality, durability, and aesthetics.
6. Construction and Execution
Construction starts after the design is complete. Working with knowledgeable contractors and project managers who can keep the refurbishment on schedule and under budget is vital.
7. Technology Integration
Modern offices rely on technology. Ensure that your office renovation includes the integration of essential tech infrastructure, from data cabling to smart office systems.
8. Furniture and Fixtures Installation
Select and install furniture and fixtures that complement the design and meet your employees' needs. Ergonomics should be a priority.
9. Post-Renovation Evaluation
After the renovation is complete, conduct a thorough evaluation to ensure that the objectives have been met and that the new space functions as intended.
Effective Ideas for Office Renovation
Here are some effective and attractive ideas to consider during your office renovation:
Maximize Natural Light
Bring in more natural light and ventilation to improve employee well-being and productivity.
Biophilic Design
Incorporate natural elements like indoor plants, water features, acoustic panels, natural textures, and artworks to create a refreshing and calming workspace.
Open Plan and Flexible Workspace
Enhance communication and collaboration with an open plan design that includes break rooms, meeting areas, and flexible workspaces.
Accent Walls
Give your office a fresh look by painting accent walls with vibrant colours or nature-inspired wallpaper designs.
Flooring Upgrade
Replace old flooring with new carpets or eco-friendly, nature-inspired tiles.
Increase Storage
Install shelves and lockers to reduce clutter and create an organized workspace.
Quality Furniture and Decor
Invest in ergonomic furniture and enhance the aesthetics with artwork and lighting.
Eco-Friendly Products
Choose sustainable materials and products that are eco-friendly and energy-efficient to create a positive impact on well-being and productivity.
Technology Integration
Upgrade technology and connectivity to support modern work requirements, including fast and reliable Wi-Fi and power outlets.
Conclusion
An interior office renovation is not merely about changing the appearance of your workspace; it's about creating an environment that elevates employee well-being, enhances productivity, and aligns with your brand. Officestac is here to be your trusted partner on this transformational journey. We have the expertise, resources, and commitment to turn your office renovation vision into a reality. Contact us today to discuss your office renovation needs and let us guide you toward a more dynamic and efficient workspace.
Your workspace has the potential to be an inspiring hub of creativity and productivity. It's time to unlock that potential through thoughtful and strategic office renovation.
Also Read: Maintaining a Clean and Healthy Workplace: The Importance of Janitorial Services
We are sorry that this post was not useful for you!
Let us improve this post!
Tell us how we can improve this post?