It's crucial to have a system in place for home security that offers ease and safety. IP intercom and mobile keyless entry are two elements that may improve your home security system. The following are some advantages of including these elements in your home security system: Given the rising crime rate and technological advancements, many homeowners are concerned about home security.
Importance of an IP Intercom and Mobile Keyless Entry System
Choosing the ideal security system for your house might be challenging, given the variety of systems on the market. IP intercom systems with keyless access are one choice that has lately grown in popularity. Bas-IP mobile keyless entry systems significantly alter how you safeguard your home and family, whether via more convenience or improved security.
Currently, a lot of companies and homes choose to use keyless entry control systems. Businesses may guarantee that accessing the facility is more accessible and secure for both workers and customers by using touchless door entry systems.
The following reasons make preferred types of access control, particularly for office doors, even if automated door systems and wireless intercoms may be pretty pricey initially:
Enhanced Convenience
Using your smartphone or other devices, a Bas-IP intercom enables you to speak with guests at your door from anywhere in your house. This is extremely helpful if you're away from home to answer the door. Without giving up a real key, you may use keyless entry to remotely open your door or provide temporary access to someone, like a pet sitter or cleaner.
Installation And Integration Are Simple
Your current home security system may be installed and integrated with IP intercoms and keyless entry systems. If you wish to add further security measures in the future, they can also be readily enhanced or extended.
Managing access to your house can be made simple and safe with an IP intercom and keyless entry system. These features provide comfort in knowing that your place is secure, whether at home or away.
Improves Security
Advanced access mechanisms, including fobs, mobile credentials, and encrypted cards, are supported by automatic door systems. Anybody may use a key, but a keyless automated door system can provide additional security by using credentials that need two-factor authentication. Furthermore, these systems need less human labor to verify that all the doors are secured since they have immediate locking capabilities and predetermined schedules.
A Remote Door Lock
Operating doors from anywhere is a massive benefit to corporate security. Because of this, company owners may monitor every one of their locations and structures with a single device. Additionally, they may quickly open the entrance for after-hours maintenance, outside suppliers, or locked-out personnel.
Observable Behavior
Traditional locks and keys prevent you from knowing who opened the door and when. A business access control system that keeps track of every activity is linked to electronic door entry systems, such as automated doors and wireless intercoms. Systems without keys may enhance company security, spotting possible dangers and responding to security breaches.
Why Do Hotel Buildings Need Keyless Access And Mobile Keys?
A mobile key is a physically or digitally encrypted code stored on a mobile device, such as a smartphone, tablet, or wearable key fob. It enables the authorized user to open locked doors or other access points on a property. A fast-expanding trend for Keyless Entry has been caused by the development of this mobile technology and its effective use of digital keys within the hospitality sector.
Using a smart lock and the Mobile Key on their mobile device, hotel guests may check in and enter their reserved room as soon as they arrive, saving time and avoiding the need to go to the front desk. Both Bluetooth smart keys and touchscreen keypads are used to control specific mobile keys.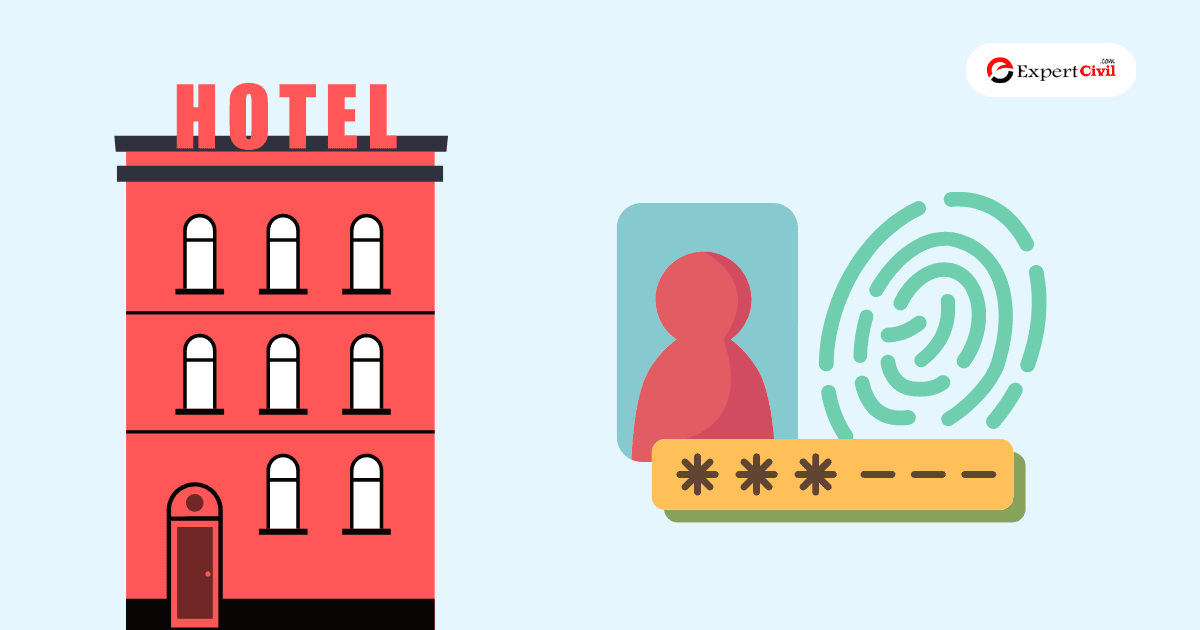 The system generates a digital key that is encrypted, sent to users' smart devices, and securely kept in a key vault on a mobile app. The software then communicates essential digital information via a secure communication channel when the right door lock is provided, ensuring that only authorized users can enter.
The ease of utilizing a smart device as a specific key to enter designated parts of a property without having to carry or keep track of a separate physical key is enjoyed by visitors and authorized staff members when Keyless Entry is implemented at a property.
Also read: Automating Construction: Why The Construction Industry Will Eventually Embrace Robots