An all-in-one guide for types of Chajja construction. Chajja's meaning, usage, importance, and different types of Chajja for construction. The "Chajja" is a part of the construction which is projected just above the window, shades the opening, deflects rain from entering the room, and reduces sunlight from the sky.
Though many of us may not be familiar with the word Chajja it's a horizontal or sloping structural overhang, and it is often known as a "Sun-Shade," its utilization is seen in architectural purposes at the lintel level and also to provide shade protection from the sun and rain.
In this article, we will be discussing the different types of chajja, their usage, and their importance. Read through the end of the article to get all your queries answered regarding the chajjas popularly known as slabs in English. 
A brief history of chajjas
To prevent sunshine and rain from penetrating deeply into verandahs, porches, porticos, and entrances, "mukhamandapa," balconies, and walls facing south and west were first introduced which had traditional designs. Later the concept of ' Jharokhas' came into a fashion that was constructed in deep verandahs for planting trees and many other purposes. And then the concept of projected roofs came into fashion for densely constructed houses. 
Meaning of Chajja in English
Chajja is popularly known as 'slabs' in English. It's a horizontal flat surface that is projected on windows and roofs of various houses and buildings. The chajja is supported by columns, ground, and concrete beams which are uniformly cast with steel beams, walls, and slabs. 
Importance of Chajja
We have listed below some importance of the Chajja's:
Prevents direct sunlight from entering the house.

Prevents the rainwater from entering through the windows.

AC Compressors can be positioned with the help of slabs.

The aesthetic appeal of the home and building can be enhanced with the construction of Chajja.
Different Types of Chajja
1. Flat types of Chajja
A reinforced concrete chajja directly supported by concrete columns or caps is known as a flat chajja or flat slab. Because a flat chajja lacks beams, it is sometimes referred to as a slab without beams. They are constructed with the help of columns and a load of concrete is directly transferred to the columns. In the construction of this type of chajja usually, a plain ceiling is achieved which has a classy and appealing appearance from an architectural point of view.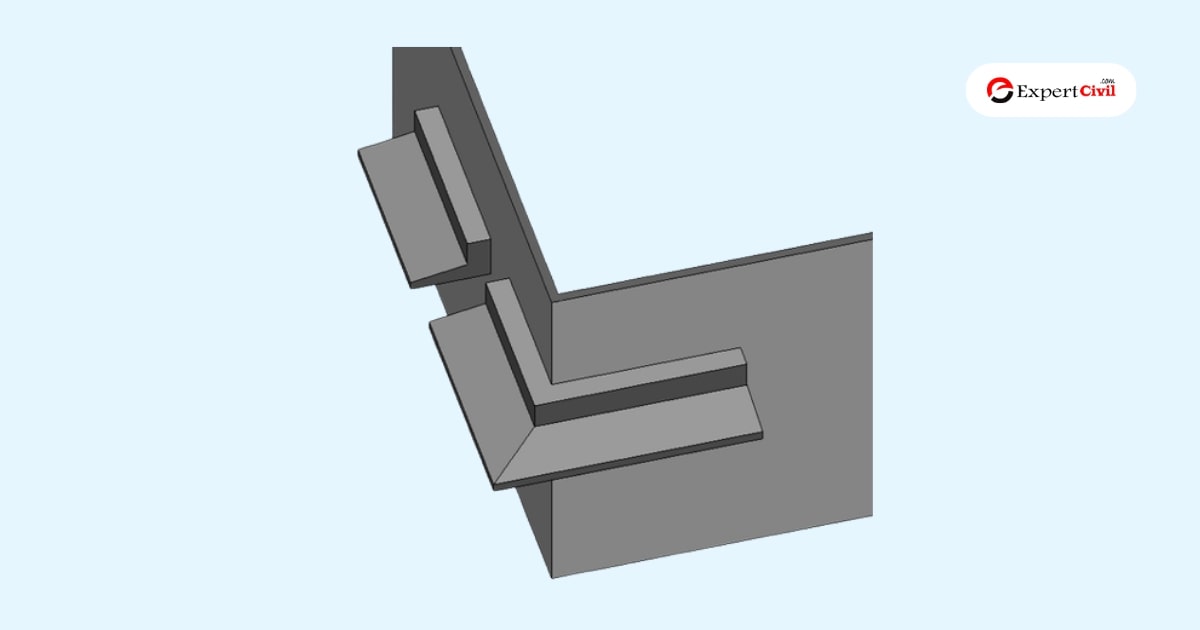 The architecture of the conventional beam chajja is fire-prone as compared to the plain ceiling chajja and it even diffuses light more effectively. The flat chajja is one of the concrete slabs which need a lesser framework and is quite easy to build. 
2. Waffle types of Chajja
A reinforced concrete projected roof with square grids and deep sides is popularly known as a waffle slab or can even be addressed as a grid slab or chajja. This type of chajja is found at the entrance of malls, restaurants, and hotels to install artificial lights and increase the aesthetic beauty and enhance the photographs clicked under these slabs.
Usually, a hollow hole is seen in these slabs or chajja when the framework is removed and it is closed from the other end. Concrete slabs are usually seen in Industrial and commercial buildings. Various other buildings used waffle chajja made up of wood or metal to enhance the architectural design of the building. 
3. Pitch roof types of Chajja
The type of chajja which is usually inclined is popularly known as a Pitched slab. To provide a natural appearance in buildings these types of slabs are built. To keep the roof slabs lightweight and beautiful tile sheets are preferred during their construction. as compared to the other materials and this, in turn, reduces the use of steel in the construction of slabs leading to a cut down in the construction charges.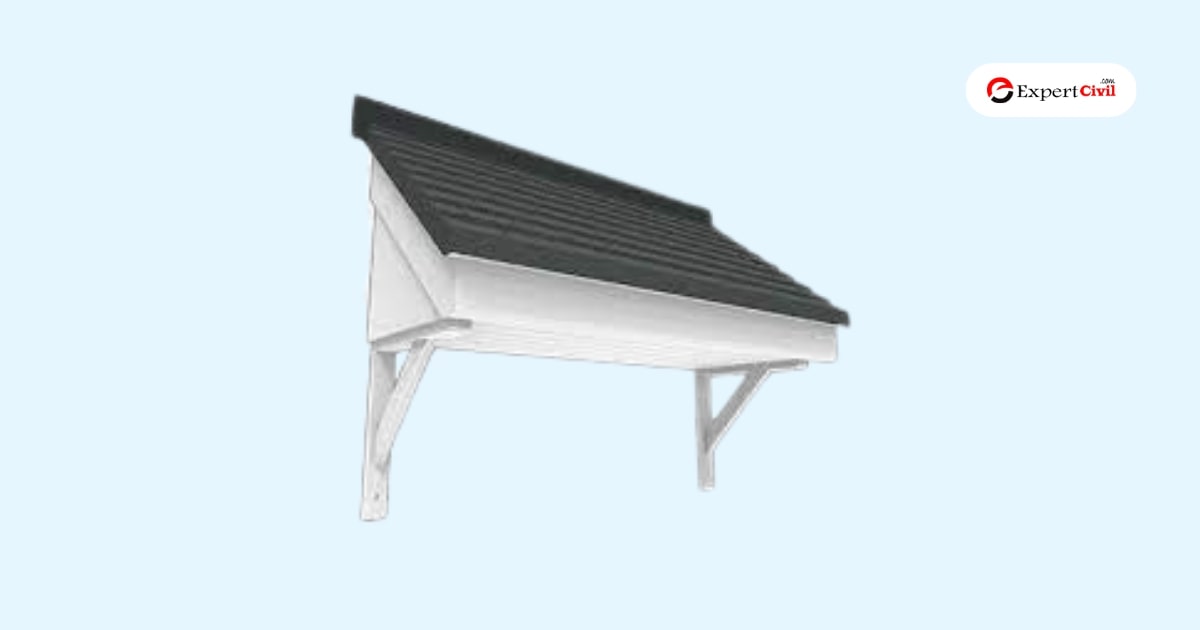 The tile sheets of each project are customized as per the needs and designs and this, in turn, leads to the reduction of low waste and less labor cost which is quite economical. The chajja's thickness could range from 2′′ to 8′′ depending on the tiles used. 
4. Low roof types of Chajja
The slab or chajja which is usually constructed above the doors of houses for storage purposes is known as a low roof slab or chajja. This type of chajja is usually closed at one end and opened on the other.
This form of a slab can be constructed above the door sill level and somewhat below the real slab. This chajja can be seen in traditional homes which have old architecture. 
5. Sunken types of Chajja
To cover the plumbing pipes, such as the sewer lines or WC or other forms of machinery the sunken slabs are usually constructed below bathrooms and restrooms. Given that the water lines are buried below the earth, caution should be taken to prevent leaking issues. To avoid water leaking issues the slab or chajja is properly secured and treated and also waterproofed as per the needs to avoid the increase in moisture.
During the construction of this type of chajja broken coal, parts of bricks and other lightweight materials are used once the sewer lines are inserted.  A sunken slab is usually constructed 200 to 300 millimeters below the normal floor level and is filled with the debris of bricks. 
Also read: Convert Millimeters to Meters (Calculator)
6. Projected types of Chajja
A projecting chajja, popularly known as a cantilever slab, has one side that is fixed and the other side is free. The projecting slab or chajja is usually constructed in the area for dropping and picking up people in hotels, halls or colleges, etc. and this concrete slab can even be found in an area for loading and unloading goods. 
7. Room types of Chajja or Loft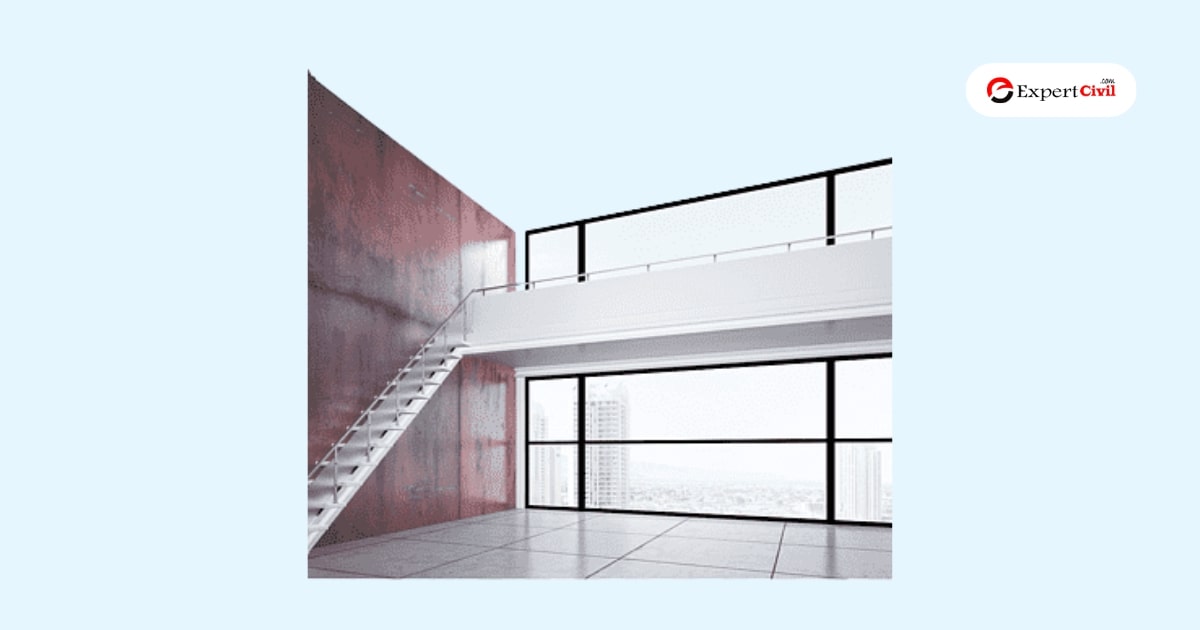 This style of chajja (Slab) is available in living rooms and kitchens for storing household stuff. Low roof slabs conceal building materials, whereas Room Chajjas or Lofts are open and given above the door side and don't. This is the typical difference between the two. One variety of concrete slabs is this one.
8. Sunshade types of Chajja or Slab
A sunshade slab is a slanted concrete slab or chajja which is constructed above a door or window. This unique structural design is used to cover the door or window so that it is protected from sunlight and heavy rainfall. Being one of the best alternatives of steel and another fabric sunshade, this is a concrete slab that is constructed separately at first, and once it's completed it is attached to the building's façade.
The Chajjas for sunshades are not purposely thick as they are not used as a form of a structural element of the building. To avoid breaking or falling hazards, proper material should be used for construction and minimum thickness should be taken into consideration while assembling them above the doors or windows. 
9. Lintel
Windows and doors are architecturally weak spots in a wall. Because these parts don't provide the same load-bearing capabilities as bricks, concrete, or wood frame, and for this purpose, your house or building may need a lintel.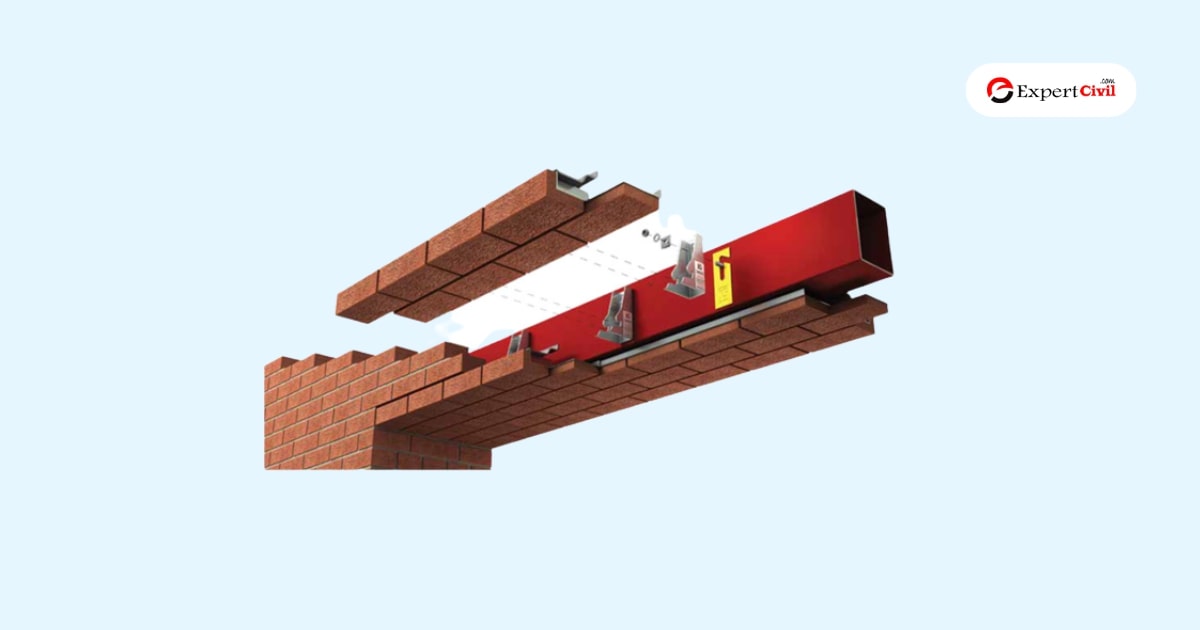 This is a structural part, which is constructed above a window or door and supports the top weight. A popular and known option for regular sizes and materials is a precast lintel. Since these lintels are manufactured, they are frequently more practical and less expensive than lintels that are constructed on-site.
Also read: Convert Centimeter to Inches Calculator
Frequently Asked Questions (FAQs)
What are Chajjas made up of?
Chajjas is made up of material like- cement, wood, concrete, debris of bricks and coal asbestos sheets, and fibers. In India, you may find a chajja or slab in every home and building whether it is a traditional or modern one.
What are the benefits of having a chajja in a building?
It safeguards the home by acting as a barrier to rainwater entry. It can be used to position the AC compressor. Chajja aids in shielding the wooden windows from the sun and rain. Chajja enhances the building's aesthetic appeal.
Does the bathroom window have a chajja?
Yes, the bathroom windows have chajja this is to avoid the direct sun rays and rainfall entering the bathroom.
How are chajjas designed?
The process for the chajja design is as follows:
1. Dirt and gravel are first used for the construction of the framework and foundation of the slabs.
2. After the frame is placed, a mixture of concrete is poured into it.
3. Before it sediments, it should be uniformly spread to achieve a smooth surface. 
4. Around 50-60 days might be needed for the chajja or slab to completely cure depending on the thickness and the material used in the construction of the chajja.
Conclusion
That's all from our side. We have listed all the different types of chajjas which can be constructed depending on your house or building's needs. If you know about any other type of chajjas or want to know about any other things related to types of chajjas or slabs, do let us know in the comment action below.
Also read: Types of Pitched Roof