Are you struggling to find out best tiles companies in India, Nowadays people want to maintain their own homes with high-quality tiles. The poor tile quality has an impact on the entire residence. Usually, the sustainability of a home is determined by good tile quality. That's why; choosing tiles for any construction project has always been difficult.
The difficult part is narrowing down the market's tile producers. Finding the top tile companies might be challenging for some people. Thus, this article segregates some best tile manufacturers in India. Have a look at the below read.
Top 10 leading Tiles Companies in India
Tiles are one of the most important building materials. They are crucial for enhancing a project's visual appeal. India produces more than 1.27 billion square meters of ceramic tiles annually.
The following businesses are ranked among the top 10 brands or enterprises. They offer long-lasting and customized tiles that meet Indian customers' needs.
1. Kajaria Ceramics Ltd
They are among India's top tile producers.  Kajaria Ceramics Ltd specializes in designer floor, wall, and bathroom tiles. The business also offers high-end wall tiles for sale. As a result, the company is a leading tile manufacturer in India.

The company was established in 1985. Also, the corporation has many outlets to provide their services in the whole country.  Kajaria's manufacturing plant is equipped with state-of-the-art machinery. That is the reason, they guarantee 100% error-free production.
Headquarters: India
Customer service: 1800 11 2992
Founded: 1988
2. Grindwell Norton Limited
This business is traded on the National Stock Exchange and the Bombay Stock Exchange. It was one of the first businesses in India to manufacture grinding wheels in 1941. According to its general sales and market share, it is regarded as one of India's top tiles.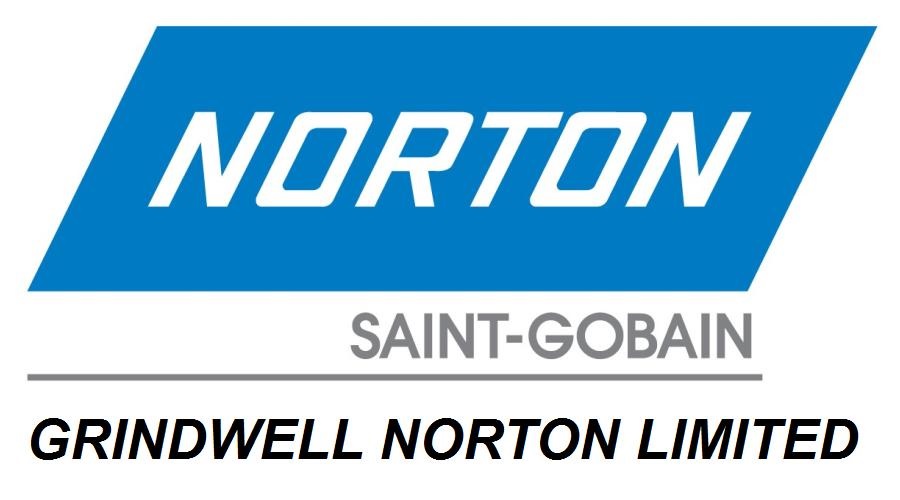 Saint-Gobain acquired the Norton Company of the USA. Then, it becomes a shareholder in GNO. It generates 1,628 Cr. in its annual sales. It has an incredible market capacity of 4.7%. At the moment, the group owns 51.66% of GNO's shares.
Headquarters: India
Founded: 1941
Customer service: +91-22-40212121
3. Asian Granito India Limited
Asian Granito India Limited (AGL) has 40 times the initial capacity. In recent years, it raises its growth as India's ceramic-producing enterprise.
AGL has a vast network that includes more than 240 exclusive dealers. These dealers extend their business in every state of India. It generates Rs. 1,260 Cr. in annual income. AGL has a 35.76 MSM production capacity as well.
Headquarters: India
Founded: 8 August 1995
Customer service: +91-79-66125500
Also Read: Types of tiles in Building Construction
4. Cera Sanitaryware Limited
The goal of CeraSanitaryware Limited was founded in 1998. It was meant to offer the ideal architect and designer solution. The headquarters of this company is located in Ahmedabad.  The company makes kitchen sinks, sanitaryware, faucets, mirrors, floor, and wall tiles.
In India, Cera is a brand that offers consumers high-quality goods. The business uses natural gas for an extra gloss to its items. Ceramic floor and wall tiles are the main items of this company.  Polished vitrified tiles and HD digital tiles are the company's main offerings. Elevating tiles are also produced by them. The company's extensive sales network is carried by more than 4000 shops in India.
Headquarters: India
Founded: 1980
Customer service: 1800-258-5500
5. Orient Bell
It is among the leading tile manufacturers in India. Orient Bell offers a wide variety of tiles in all shapes and sizes. Tiles range start from 3D tiles to anti-skid tiles. This company was founded in New Delhi. The cost of orient bell tiles begins at about 36 cents per square foot. This brand's tiles come in all well-known tile forms.
It offers a wide range of goods with distinctive properties.  Their tiles have strong resistance to stains and scratches. These tiles have a luxurious tile finish and low maintenance. They also offer >500 designs of versatile tiles. Their materials are ranging from rustic wooden to marble. Under the trade name of Orient Bell, a variety of tile forms are offered in the market.
Headquarters: New Delhi
Founded: 1977
Customer service: +91-11-47119100
6. Simpolo Tiles
Simpolo is one of the better brands of ceramic and vitrified tiles. They are also included among the largest tile manufacturers in India. The business was founded in 1977. Simpolo is renowned for its displays. They offer products with highlighted designs.
 The business is well-established both in India and internationally. Simpolo creates tiles using cutting-edge technology. It ensures exceptional product quality. It is one of India's top producers of ceramic tiles. Thus, an exhibition was held in Mumbai and Ahmedabad. Then, the company promoted its tile display at Ace Tech Exhibition.
7. HSIL Limited (Building Products Division)
HSIL Limited was founded in 1960 under the name Hindustan Twyfords Limited. They had a partnership with Twyfords of the UK. In 1969, it was renamed. Then finally, in 2009, it was renamed HSIL Limited.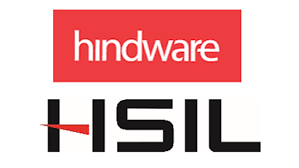 There are now 4198 employees working for this organization across all divisions. It has an annual turnover of Rs. 1,223.2 Cr. It has a market capacity of 346.66 Cr. Due to its capabilities; HSIL was included in the list of the "Fortune India 500." There are so many current HSIL business segments such as Building Products Division etc.
Headquarters: Gurugram
Founded: 1960
8. NITCO Ltd
NITCO Ltd. is a limited liability company in India. This company was founded in Bombay in 1953. When it comes to ceramics, is one of India's most well-known enterprises. Also, it produces floor and wall tiles from materials like marble, and metal.
National presence enables by their 22 offices located in India. The company sells imported Italian tiles of the highest quality. As a result, it is currently one of India's top tile brands.
Headquarters: India
Founded: 1953
9. Johnson Tiles
Another well-known tile company in the nation is The Johnson Tiles Company.  It was founded in 1958. Then, the business has risen to the top of India's list of tile manufacturers.

The business has maintained its reputation for high tile production. It made its name for 50 years among its competitors. It is a well-known tile company throughout the world. It has a sizable submission system with so many traders and dealers.
Headquarters: Stoke-on-Trent, United Kingdom
Founder: Harry Johnson
Founded: 1901,
10. Varmora Granito Pvt Ltd
Varmora Granito has its inception in 1993. This brand has grown to include more than 5000 retail locations. They have extensive dealer network numbers.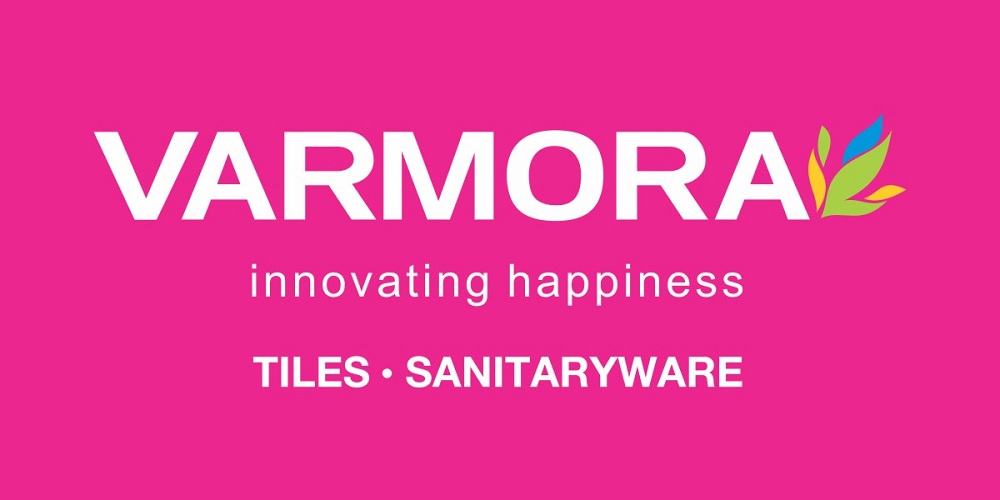 The business produces a vast selection of ceramic floor and wall tiles. The business also offers sanitaryware. More than seven Middle Eastern nations are being served by the corporation.
 FAQ
What are the main components of ceramic tiles?
Ceramic tiles are mostly made of red and white clay.
Which tile manufacturer in the world is the best?
Mohawk Industries ltd. is on the top list of tile manufacturers in the world. This company belongs to the United States of America. It comes in number 1 of tile productions.  They extend their business throughout Europe. They can produce more than 250 million square meters of tile annually. By 2020, they will have more than $10 billion in global revenues.
What are the most important considerations before purchasing tiles?
Following are the key points while selecting tiles for the construction project:
1. Quality
2. Likeliness
3. Styles
4. Decency
5. Durability
6. Availability
7. Affordability
Which city is famous for tiles in India?
Morbi is renowned as the center for the production of ceramic tiles. Morbid is located in Gujrat. Tiles production factories are situated in Morbi. This is the reason; it is referred to as the 'ceramic city of India'.
Conclusion
In short, the basic elements of architectural construction are the floors and the walls. As a result, tiles are one of the most important building materials. Tiles are used as durable material as any other building material.
Sometimes it is crucial to consider the manufacturer's reputation for customer service.  Customer feedback is a quick consideration for choosing a tile brand. In this article, the best brands that are listed above are the best options for Indians. These leading companies provide an attractive appearance to your tiling project. So, you can get information for any tiling project.
Also Read: All you need to know about Skirting tiles