(Report as per 05 July 2021)
Not lagging behind India is also prospering while competing hard with the major countries to facilitate improved infrastructure related to transport, health, education in the country. It is a classic example to benefit the quality of living towards an organized and developed India. The construction industry creates opportunities among the relevant sectors following economic growth.
Therefore, there are many such multinational or national construction companies in India which play a vital role in prosperity. By working for railway, infrastructure, buildings, highways, electric systems include comfort to the ascertained crowd of the nation.
Top Valueable Construction Companies In India
Here, check out the top construction companies in India 2021 who have changed the face of the urban culture completely involving many high-end industries into the play.
---
1. Larsen & Toubro Limited
Larsen and turbo limited commonly known as L&T is an Indian multinational conglomerate company. Withholding technology, engineering, construction, and manufacturing company as one of the largest private sectors of India currently. Also, ranked among the world's top 30 companies so far. The company is founded in the year 1938, by Henning Holck Larsen and Soren Kristian Toubro, two Danish engineers.
L&T, a company serving worldwide and far-sighted with its class apart service and remarkable customer approach.


---
2. Tata Projects Limited
Another most renowned and fastest-growing infrastructure company in India is Tata Projects. The Oldest and biggest of all. In 1868, around 153 years ago, it was found by Jamsetji Tata. From automobiles, industrial goods to construction Tata has been the name in people's life. Mostly the company provides solutions related to construction, bridges, metro systems, airport, commercial buildings, railways, power plants.
Also Read: 6 Things to Consider Before Hiring Commercial Painters
Apart from other companies, Tata Steel itself is the second-largest steel producer all over Europe.  With the above contribution and enormous crude steel production, Tata Steel is still the second-largest construction company in India.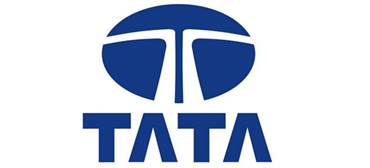 ---
3. Shapoorji Pallonji & Co. Pvt. Ltd
Shapoorji Pallonji and Company Pvt. Ltd. is a well-diversified business. An organization of 18 major companies providing end-to-end solutions under 6 Segments of businesses namely engineering and construction, real estate, water, energy and power, infrastructure.
It was founded over 156 years ago in 1865 by Pallonji Mistry and currently has a workforce of over half a million people in 70 different countries. They are focusing on making a future non-pursuable and sustainable development to better the planet.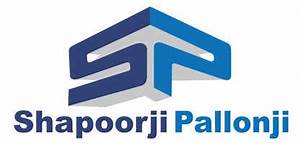 ---
4. ESSAR Group
ESSAR is one of the best-known foreign Construction companies in India. Essar has delivered end-to-end projects as required by the customer's needs. A company dealing in mega projects like infrastructure Development of railways, airports, shipping, IT services, Coal mining apart form buildings. Founded by Shashi Ruia and Ravi Ruia around 52 years ago in 1960.

---
5. GMR Group
Another Indian infrastructure development now a multinational company founded in the year 1978 by Grandhi Mallikarjuna Rao. Started off with a small jute mill, and presently established after 30 years. It comes under the topmost construction companies in India for its vision and is committed to world-class projects in India and other countries.
Also Read: Factors Affecting Selection of Construction Materials
Its uniquely built, fast-growing, high-growth projects are main airports, energy, transportation, and urban infrastructure. Its public-private partnership model has helped build several successful iconic infrastructure projects in India such as Bidar airport India, Hyderabad international Airport, Delhi International Airport limited INDIA, Mactan Cebu International Airport, Philippines.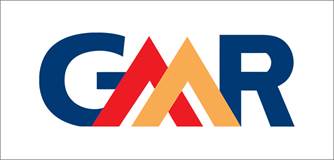 ---
6. Jaypee group
Jaypee Group named heard and known is one of the best and leading construction companies in India; founded 42 years ago by Jaiprakash Gaur an IIT graduate from Roorkee, Uttarakhand. With an entrepreneur, an idea started his own company in 1979. It is diversified with sectors like infrastructure engineering and construction Real estate cement hospitality and Expressway.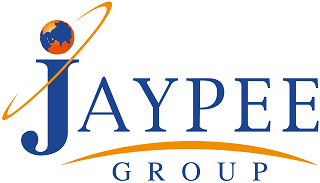 ---
7. Hindustan Construction Company (HCC)
One of the first infrastructure industries providing world-class engineering and construction services since 1926, known as the pioneer in the business. Some of their great achievements define the country's progress. Some of their many works are transportation, hydroelectric power projects, Nuclear Power Projects, Water solutions, Building, and Industrial.
Also Read: 11 Steps in Construction of Multi Storey Buildings
Founded by Seth Walchand Hirachand 95 years back on the 27th of January. The company is providing opportunities for everyone in their multiple sectors with revolutionary projects.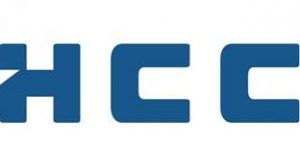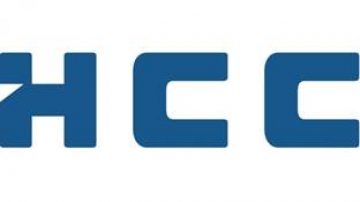 ---
8. IRCON Limited

IRCON Limited or Indian Railway Construction Limited is one of the top construction companies in India 2021. Only specialized in the construction of transport infrastructure. The only objective is to provide a safe infrastructure and construction.
Founded under the companies act, 1956, by the Government of India in the year 1976. Its challenge is to simply difficult infrastructural projects in various territories connecting the routes all over the country and abroad.
It offers recruitments based on the various positions. So far IRCON has constructed 1650 major infrastructures in the country and 900 all over the world. Also, specialized in the construction of tunnels and bridges, station building, and rehabilitation of railway lines. Contributed service in the Delhi Metro Rail Corporation and Indian Railways etc.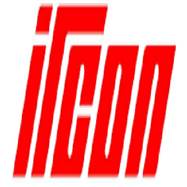 ---
9. Reliance Infrastructure
Formerly named as Bombay Suburban Electric Supply now know as Reliance Infrastructure Limited (RInfra), is one of the largest infrastructure companies dealing with several rising sectors like power, roads, metros, railways, and airport in the infrastructure space and also in the defense sector.
Also, it is a group of private sectors binding each other to fulfill the basic requirements of the customer as well as provide extensive work to progress the nation. It is founded in the year 1973 by Dhirubhai Ambani and in 2008, reliance energy limited changed its name to reliance infrastructure limited.
---
10. Unitech
Unitech Limited was established in the year 1971 by Ramesh Chandra. Not very common in India, but it is the second-largest leading Real Estate company in India. Unitech is also one of the best road construction companies in the country. It started off a business as a consultancy firm and has grown to be the most known real estate company. It comprises world-class commercial buildings, schools, hotels, malls, amusement parks, etc.
Apart from many ongoing projects, Unitech has built over 100 residential projects all over India.