What is Skirting Tiles?
Skirting tiles are constructed of the same, durable materials as floor tiles and are designed to go around the edge of the wall that connects the floor to the wall.
To complement a floor tile, some companies produce skirting tiles, as well as exterior and interior corners.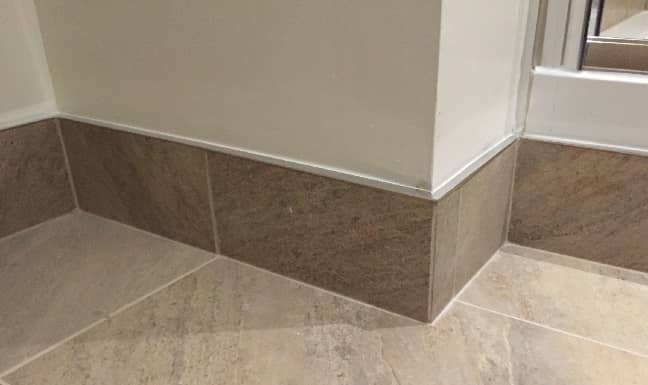 Meaning of Skirting Tiles?
In the corner of a room, skirting tiles can be found.
Skirting is a wall treatment that follows the perimeter of a room and clads the junction between floor and wall with a durable cladding material up to a height of 3 inches or 4 inches.
Made of wood, it shields the wall from harm when cleaning the floor, but it also adds a sharp feature to untidy junctions that would otherwise be unattractive.
Also Read: Types of Tiles
Height of Skirting Tiles
One tile high is the norm for skirting height, which is usually 200mm or 250mm high.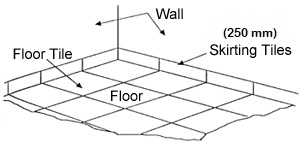 Types of Skirting Tiles
The design and substance of the skirting tile will determine what sort of skirting tile it is. These are the types of skirting tiles:
Flush Skirting
In this case, the skirting and the plastering are both flush with one other.
As a result of this skirting method, the interior space has a continuous appearance.
So, dust doesn't accumulate so rapidly as it does on other skirtings, which protrude out of the walls.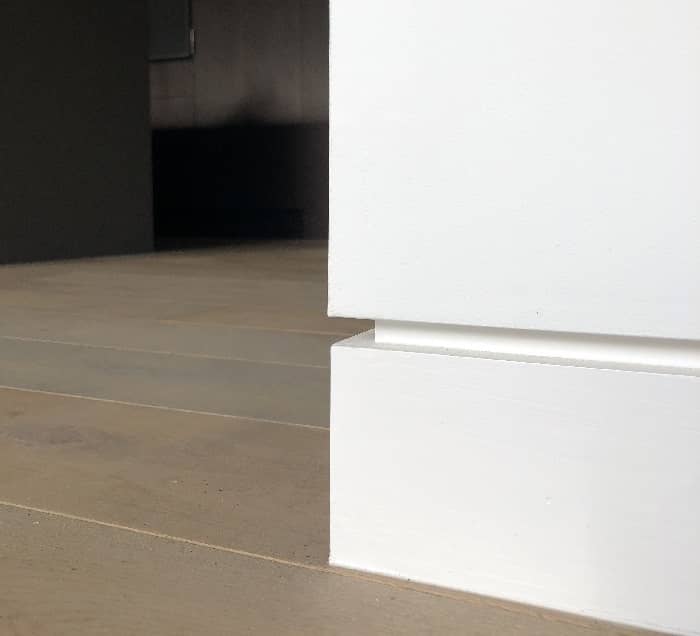 Also Read: All you need to know about Flush Doors
Double Layered Skirting
When it comes to double-layered skirting, there is a two-toned skirting.
Double-layered skirting adds depth to a room's appearance.
Wooden Skirting
Wooden skirting gives a property a rich, refined appearance. Ideal for marble and ceramic floors.
Light floors, walls, and ceilings benefit from the use of timber skirting. Decorative and traditional decors employ wood skirting.
Vendors provide wood skirting in a variety of finishes and sizes. You may select from many designs and colours.
Pencil Skirting
When it comes to a completed aesthetic, pencil skirting is a great choice.
When installing this, you may use it on patterned or unpatterned walls.
Continued Skirting
This is a sort of skirting that is used to continue any feature in the interior area.
The dark brown skirting is continued as part of the same coloured staircase.
This design elevates the overall appearance.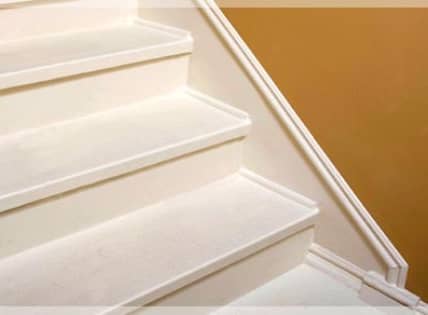 Metal Skirting
Metal skirting is often made of stainless steel.
The use of stainless steel skirting in the home creates a rich and sophisticated appearance. This style of skirting lends lightness to the room.
One downside of stainless steel skirting is that it scratches easily.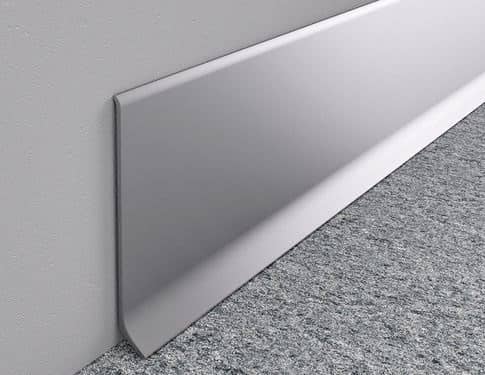 Coloured Skirting
The skirting board is painted with the desired colour in this type of skirting. MDF (Medium Density Fiberboard) is commonly used because it is less expensive than HDF (High-Density Fiberboard ).
Purposes of Skirting Tiles
Skirting can be used to hide exposed electrical cables and connections that are unable to be removed.
When compared to hiding these wires beneath the ceiling board, burying them under the skirting board is determined to be more cost-effective and practical.
Unwanted gaps between the wall and the floor may occur from some building blunders. It takes a long time and money to redo such work.
Installing skirting as a cover for shoddy work and clearing it out on the cheap is one option.
The fitted skirting board has a protrusion that ensures that there is always a space between the surrounding furniture and the internal wall.
This prevents rubbing and scratching from the furniture, leaving the wall scratch-free.
A well-matched and well-colored skirting completes and cleans the aesthetic of the space. Skirting lends a professional appearance to the space in which it is put.
Also Read: Complete guide on Emulsion Paint
How to Calculate Skirting Tiles?
A number of skirting tiles may be estimated by dividing the room's running metre length by the length of the skirting tile chosen in the calculation of skirting tiles.
Uses of Skirting Tiles?
To make a nice skirting board that matches painted walls and tile floors, you might utilise more floor tiles.
Classic appearance for modern kitchens with a tiled floor and painted walls in a solid colour.
It's possible to create a bold skirting between the wall and floor if your walls are similarly tiled, by using a contrasting coloured tile. You can achieve this look if your walls and floor are tiled the same colour, and you introduce a feature colour to coordinate with your other room decor.
Ideal for those who enjoy Victorian or Period décor.
Buy border tiles for the floor and walls to create a really dramatic design.
If you're feeling more adventurous, you can pick for a patterned tile to either complement or clash with the black colour. Especially if your flooring and walls have a light and dark contrast, this method works nicely.
How to Install Skirting Tiles?
The wall must be level, clean, and smooth before the tile is laid.
The skirting can be dry-fitted by placing it on top of the floor tile and against the wall.
The skirting tiles can be cut with the same cutters as were used on the floor version.
Spread the glue on the backer board as needed, then push the skirting tile into the adhesive.
Insert plastic spacers between tiles to preserve consistency and brush away any excess adhesive.
Then, using a mallet and leveller, press the tile into the glue and grout the joints with the paste.
Once the grout has cured, apply grout sealant as needed and wipe away any excess grout.
What is the Difference Between Dado & Skirting
| | |
| --- | --- |
| Dado | Skirting |
| The section of the wall below the dado rail and above the skirting is known as the dado. | The bottom part of the wall that runs along the base is known as skirting. |
| Dado is 6 to 7′ high. | skirting is normally 4″ high. |
| A dado finish is a thin cement-based plaster finish. | The skirting is a strip of wood that runs from the floor to the wall and sits in the corner. |
Also Read: Fly Ash Bricks vs Red Bricks