What is Chemical Earthing?
Chemical earthing is very much different from normal earthing. In normal earthing, we use salt and charcoal for transferring charge into the earth using electrodes or plates, where charcoal and salt are placed on the top of the electrodes. While in the case of chemical earthing, chemical powders use for transferring charges into the earth. But we can't use any chemical powders for transferring of charge.
Mainly two chemical powders use for it. One is carbon powder and the other one is bentonite powder. Carbon powder uses in a normal place whereas bentonite powder uses in a dry place. And these two chemical powders use in different places for transferring charges into the earth.
Where Chemical Earthing is used?
Chemical earthing can be used for houses, shops, companies, etc. It means there is not a specific place only where it can be used. But it has become most useful for those places where the soil is stony. Means it has very useful for mountains or hilly areas.  Because at that place there has sort of moisture in the soil. And for a better earth, there is a need for moisture. As we know in normal earthing where we provide coal and salt for moisture and better conductivity in soil.
Materials used in Chemical Earthing
There is a lot of materials used in chemical earthing. But some of the main materials which are essentials are listed below:-
Standard wire gauge copper wires
It is a special type of wire in which gear like structure is made at the outlet area. And the reason for using copper is, because of good conductivity. It has situated inside the earth as a plate-like structure.
Reducing Socket
As different diameters of the pipe-like structure are used for chemical earthing while transferring the earth charges. Then it is necessary to join it to prevent any electrical damages.
For joining the pipe of different diameters PVC solvent cement with cleaner is used to join both of the different diameters of pipes.
Funnel
A funnel is used for putting the chemical powders inside the earth. And it also helps in future uses. In case after several years if the chemicals got exhausted, then, in that case, it helps to put the chemical powders.
GI Nuts
It is like a normal nut-bolt which use to constrict the fittings. It uses for better performance and also prevents any leakage of chemicals. Because the chemical powders which used in this may cause serve damages.
Earth Electrodes
It is the most important material in any type of earthing. Because these earth electrodes transfer the charge to electrodes. Without earth electrodes, earthing can't be done.
Carbon Powder/Bentonite Powder
These are the chemical powders which use in this earthing. These chemical powders differ from other earthing. They provide moisture and conductivity to the soil where earthing is installed for better performance.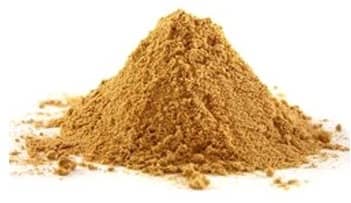 There are some of the things which have been required for almost every earthing. And those materials are wire mesh, wires, etc.
Also Read: Difference between Earthing and Grounding
The Procedure of Chemical Earthing
The procedure for chemical earthing is very much similar to another type of earthing. There are some of the differences in it which are included in this article.
At the first, a deep dig is dug which must be suitable for a good earthing and don't cause any damages to the person or animals if passes from near to it. Then sprinkle some water for moisture to start a proper working of chemical powders. Then fill this dig with 50-80% of chemical powders.
After filling the dig with chemical powders put earth electrodes deep in it and left some of the earth electrodes out from the dig to connect it from the earth wires. Then fill the dig with soil. Now add reducing socket to the earth electrodes to connect different diameters of pipes.
After doing all these processes your earthing is now almost ready to work. Now leave it for a week for combining all this stuff and work properly. After a week you can connect your earth wire to it and use it for further works. That will provide you with a better transferring or discharging capability of electric charge as compared to normal earthing at that place.
Cost of Chemical Earthing
The cost of chemical earthing depends upon various factors. Like it depends on how deep you dig inside the earth. This factor is very much important for determining the cost of chemical earthing. If you dig it with your own then it is obvious that you can't dig as much as a professional can dig. So the cost will be decreased because fewer chemical powders will be required and the cost will be decreased and it will cost around 2000-3000 rupees in India.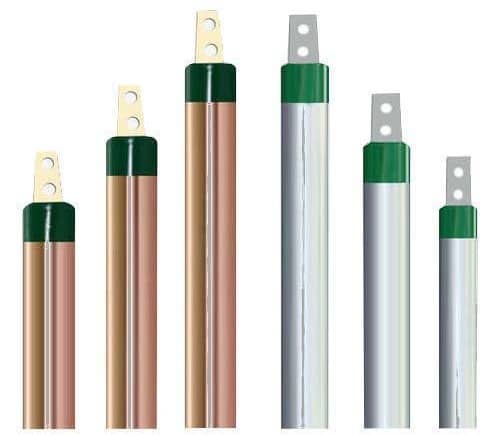 But if you will make it with a professional then it will dig it after taking some of the consideration and will dig according to that, which will require more chemical powders and large earth electrodes which will increase the cost of the total expenses on that earthing.
One more material affects the cost of chemical earthing and that is the material used for earth electrodes. If you use copper wire for it then it will cost more but if you will use Gi wire instead of Cu wire then it will cost less than copper wire. And you can save your expenses on it.
Advantages of Chemical Earthing
There are several advantages of using chemical earthing and those are listed below:-
As chemical powders use in so the resistance of soil will not vary with change in weather as like normal earthing in which the resistance of earth decrease in the rainy season while the increase in the summer season.
It doesn't require water to sprinkle on it after some time.
The life of a chemical earthing is more than the life of any other earthing.
It reduces the resistance of the earth more as compared to normal earthing. And because this reduced resistance, it will provide a better path of conduction.
List of best chemical earthing manufacturers
There are some of the manufacturers which provide us with good service for installation of chemical earthing in our houses, shops, companies, etc. And those manufacturers are listed below:
KSR earthing solutions
RS Enterprises
Power gem
PSS Enterprises
Sharma Earthing
C Lakshmi Power Solutions
After discussing chemical earthing we can conclude that it's far better than other earthing as it can be used at normal places as well as dry places like hilly or mountains areas. And also its life is more than normal earthing. So we can give more preference to chemical earthing in case if we have to decide between normal earthing and chemical earthing.
Also Read: Types of Earthing
Video on Chemical Earthing
FAQs on Chemical Earthing
How to make chemical earthing electrodes?
Chemical earthing electrodes can be made up of either copper or Gi materials. But copper provides better conductivity as compared to Gi.
Which chemical is used in chemical earthing?
Carbon powder or bentonite powder is used in chemical earthing for reducing the resistance and providing moisture to the soil.
How to install chemical earthing?
Installation of chemical earthing is almost similar to normal earthing. In chemical earthing at the first dig, a deep dug inside the earth and then sprinkle some water on it for providing moisture to the soil, then fill the jug with 50-80% of chemical powders and then put the earth electrodes made up of copper for better performance and keep some parts of earth electrodes out of the dug for connecting earth wire to it and then leave it for a week for better performance. Then after a week, you can connect it with your earth wire and it will work properly.