What Are Eco-Friendly Materials?
Eco-friendly building materials are those that can be recycled. They don't hurt the environment during their creation, usage, or disposal. Eco-friendly materials are helpful for a long-run project. They also help to lower carbon emissions and use less energy. As the result, it leads to lower energy costs.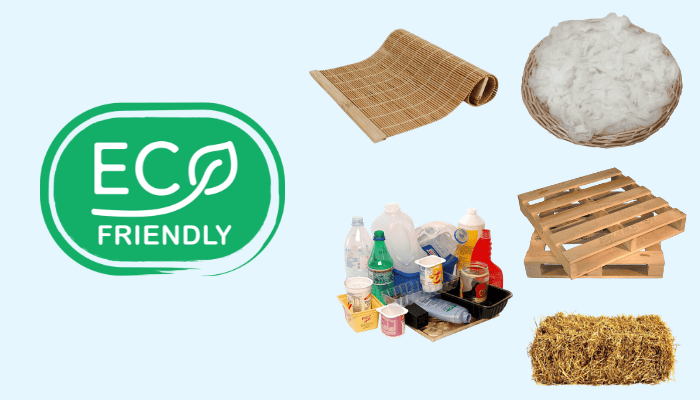 Eco-friendly materials are created with consideration for the environment. A product must assure several of the following standards to be eco-friendly:
Use sustainable resources

Reduce air, land, or water pollution

Show a long lifespan or high level of durability

Made up of recyclable materials

Increase energy efficiency
1. Cob
Being an eco-friendly material, it is a natural material as well. It is very simple to work with this material. Its roughness allows you to make any design you can think of.
It is very energy-efficient and produces natural insulation. As a result, cob homes don't need much heating.
2. Recycled Steel
Steel can be utilized in place of wood during the framing process. It helps to increase a structure's resistance to earthquakes and strong winds. Steel is fully a recyclable material. It lessens the environmental impact of a new building.
Aluminum and steel products need a lot of energy to mine, heat, and shape. But when this material is properly recycled, it reduces energy consumption. And it makes the material more sustainable. Recycled metal is durable and does not need to be replaced. It is ideal for roofing and structural support because it does not wrap. Recycled steel also resists moisture and pests.
3. Sheep's Wool
Wool from sheep is a completely natural and eco-friendly substance. It regrows very fast. The best-known applications for wool are blankets and sweaters.
Its fibers create millions of tiny air pockets that trap air. That's why it also serves as superb home insulation. Wool is often incorporated into ceilings, walls, or attics.
4. Reclaimed, Recycled, or Sustainable Wood
The usage of recycled wood is the best option to save trees. It also lessens the amount of lumber in landfills. Reclaimed wood is available in salvage yards, shipping crates, and pallets. It is also available in remodeled buildings, and abandoned barns.
Reclaimed wood works well for flooring, cabinets, and structural framework. It has low strength and small weight. So, each component should be checked for integrity before selecting a project.
5. Cork
The cork oak tree is one of the most renewable and environmentally safe resources. It is used to make cork. It is used in the construction of cork ceiling panels, acoustic walls, and flooring.
Cork is a strong, liquid- and moisture-resistant substance. It can absorb vibrations due to its structure. Harvesting cork can aid in the effort to combat global warming.
6. Straw Bales
Straw bales are very insulating materials with their eco-friendly activity.  Straw bales are installed in ceilings, attics, and walls. It also helps to maintain a constant temperature. Straw is a renewable resource. It may be gathered and replanted with little harm to the environment. A farmer burns off their straw after harvest.
And it is a common supply of straw material. This waste byproduct is used in compressed ceiling and wall panels.  It is guaranteed to preserve its embodied carbon to not damage the environment. Straw-bale constructions are a sustainable building technique. Straw can be compacted and manufactured into ceiling and wall panels.
Compressed straw has a wide range of environmental advantages. There is a fact that it is 100 percent recyclable and 100 percent biodegradable. After completion of their lifecycle, they are recycled into panels. It can also be utilized as compost in gardens.
7. Bamboo
As a building material, bamboo is gaining favor. Bamboo grows rapidly. That's why it makes it sustainable. Bamboo grows everywhere. It can be replanted. Bamboo is a natural composite material.
It has a high strength-to-weight ratio that is helpful for buildings. Bamboo's compressive strength is greater than that of wood, brick, or concrete. Its tensile strength is comparable to that of steel.
8. Recycled Plastic
Concrete is being produced by manufacturers. They used recycled plastic as new components for the building. This approach lowers greenhouse gas emissions. It also finds a new market for waste plastic. Polymeric timbers are made from a combination of recycled and new plastic.
They are used to create fences, picnic tables, and other structures. Two-liter bottle plastic can be spun into fiber. Then, it is used to make carpets. Products like cable pipes, PVC manholes, and windows can be made from recycled plastic.
9. AshCrete
Fly ash is used in AshCrete. It is a concrete substitute in place of conventional cement. 97 percent of its composition can be replaced with recycled materials. Then, it is formed into discrete. It used fly ash which is a by-product of burning coal.
10. Ferrock
Iron-rich ferrous rock is the best way to explain rock. It is created from recyclable resources. It includes glass and steel-ground silica and scraps of steel dust. It is often utilized as a substitute for cement in home construction. The ability of Ferrick to absorb and bind. It can also reduce pollution.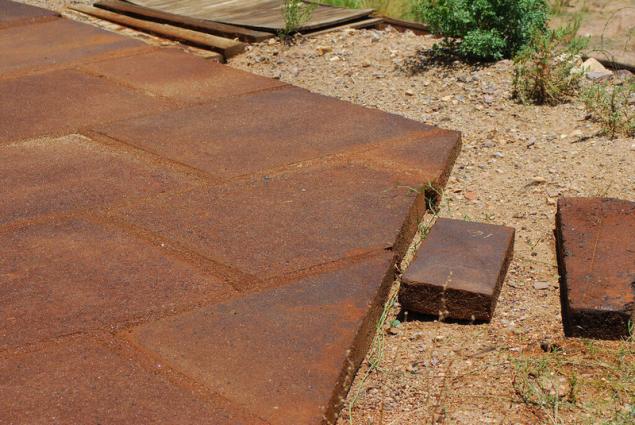 Ferrock is a tough and robust material. It is utilized for marine applications. It has five times the strength of Portland cement. It weighs between 10 and 25 percent less than a brick-built building. The development of Ferrick is a completely sustainable process.
11. Hempcrete
It is made from the woody core fibers of the hemp plant and resembles concrete. Lime is used to bind the fibers together. It results in strong and lightweight structures. It usually resembles concrete. Because hemp concrete blocks are light. So, less energy is required for its transportation.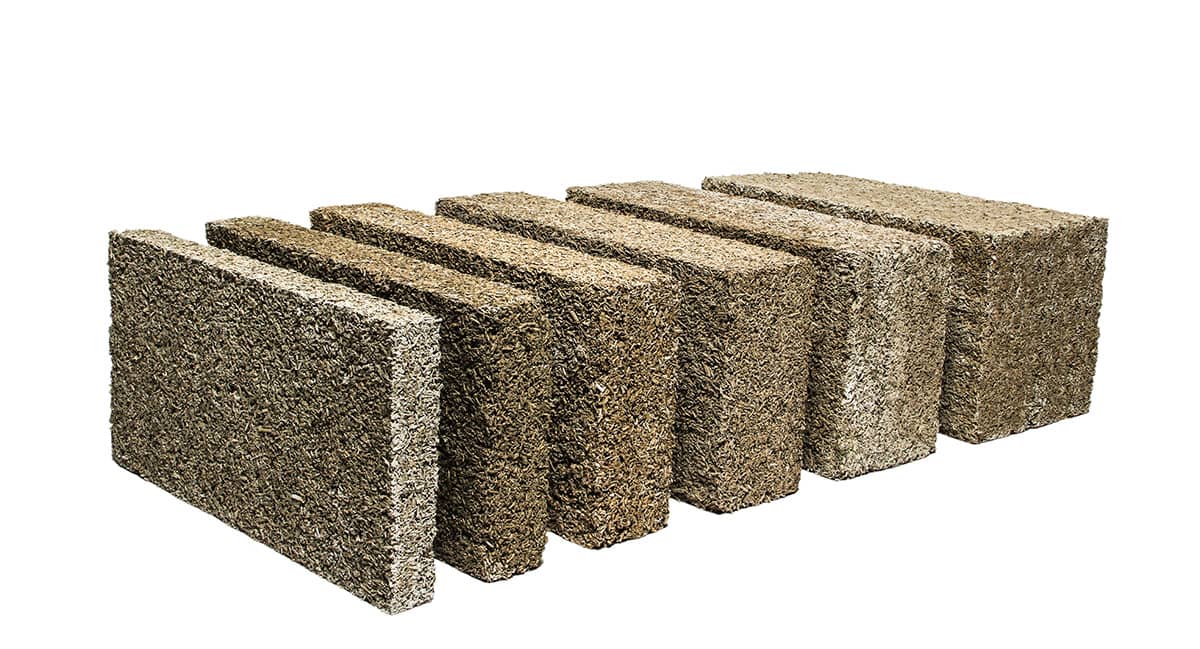 Hempcrete is eco-friendly solid building material. It provides high acoustic and thermal insulation. It has fire-resistant properties. Hemp is an expanding and regenerative material.
12. Plant-Based Polyurethane Rigid Foam
Buildings have used rigid foam as insulation material in ancient times. It was used after a renowned surfboard material producer received a petition for a fine. He lost his business due to using a harmful ingredient. Then, their business originated through the use of plant-based polyurethane rigid foam.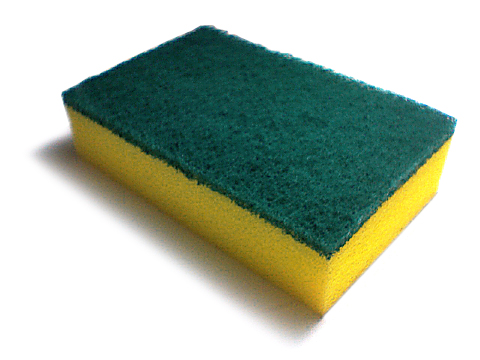 It was produced from hemp, kelp, and bamboo. It is now used in the production of furniture and turbine blades. This substance can be used for insulation. It is a very hard and immobile material. It also provides defense against bugs and mold. Also, it can be the ideal sound insulation material.
13. Enviroboard
Enviroboard is made up of Magnesium, sawdust, and fiber cloth. It is a fire-resistant board. These boards are used for underlay systems, wall lining, and roof lining.  They are stronger than traditional boards. This is the reason, they don't deform with time.
They don't produce extra carbon emissions. They have natural drying and curing process used in their green manufacture. Enviroboards boards are a strong and adaptable product. It may be used in a variety of building and renovation projects.
14. Mycelium
It is a naturally occurring building material. It is air-dried to produce robust and lightweight bricks or other shapes. Mycelium may be molded into any shape. It acts as a durable building material together with pasteurized sawdust.
It helps to produce bricks and other shaped building components. The end product may be strong as well as lightweight.
15. Clay Brick
Brick made up of clay and water is a natural product. It is completely recyclable and eco-friendly. It does not release harmful substances after their deposition in landfills. Energy-efficient building material is clay brick. It keeps a house cooler in the summer and traps warmth in the winter.
16. Timbercrete
This unique building material is a mixture of sawdust and concrete. It is used for sustainable construction. It has fewer transportation emissions. It is lighter than concrete. The sawdust recycles trash.
It takes the place of some energy-intensive elements of conventional concrete. Timber concrete might be shaped into common forms like pavers, bricks, and blocks.
17. Recycled Rubber
Rubber comes in two varieties. One is natural and the other is synthetic. Natural rubber is made from rubber trees. Synthetic rubber is created via a chemical process. It is obtained from petroleum. Natural rubber is the greenest material used as a building material.
Rubber can be recycled. It is used to create tiles, playground surfacing, and sports surfaces. It is a soft material that is comfortable to touch. High resilience and tear resistance are properties of natural rubber.
18. Newspaperwood
Old newspapers and glue are compressed into thin layers to create newspaper wood. It has the appearance of the wood grain.
Recycling o paper increases the lifespan of paper on an entirely new level. It requires less energy to transform it into a new state for use.
19. Bagasse Particle Board
Bagasse boards are common building materials used in all construction projects. Bagasse is a waste product of sugarcane. So, it is treated under pressure and temperature to form sheets of particle board. This material is very adaptable and available in the market.
 Due to their low cost, these boards are becoming more popular. It is included in an engineered wood product. This item is a perfect utilization of waste. So, it is one of the most eco-friendly materials.
20. Porotherm Bricks
Clay brick with horizontal or vertical perforations is called Porotherm brick. It is made up of natural clay, coal ash, rice husk, and granite slurry. The most typical size is 400x200x200 mm. It is referred to as a Porotherm because of its thermal insulation properties. The Porotherm clay bricks are versatile. They are affordable and eco-friendly.
They are used to build both load-bearing and non-load-bearing walls. Porotherm bricks are lightweight and strong. This material has a good level of fire resistance. They are commonly made up of recycled material. There are no chemical components present in its composition. That's why it would not trigger allergic reactions.
Innovative Green Building Materials
In construction, low energy consumption and natural material selection become important factors. It is due to the rise in housing difficulties and the effects of climate change on the world.
There were many excellent natural or green materials used by construction companies. So, be patient with us and you'll discover some facts about raw building materials. This article conveys enough knowledge that is changing the way homes are constructed.
Properties of Eco-Friendly Building Materials
Eco-friendly building materials offer adequate service and lifespan. They need minimal maintenance. They usually minimize the extraction of raw materials. They do not cause pollution during their production and use. In general, they have the greatest potential for resource recovery or reuse.
Eco-friendly materials have the following properties:
Easy accessibility

Renewable energy

Rapidly renewable resources, such as timber from approved forests

Biodegradable

Reuse and recycling

Reduces air, land, and water pollution

Helps buildings to use less energy

No Air pollution

Use of low-VOC products, such as cement paints

Durability
The Future of Eco-Friendly Building Materials
The importance of these materials is rising in the building sector. It is the best option because of the conservation of resources and climate change.
We all know that the future looks green because of these reliable building materials. They are becoming more available and reasonably priced.
Also Read: Difference Between Pucca House and Kutcha House
FAQ
What materials are used to build an eco-friendly house?
Find houses always use natural resources for their construction. Modern goods and methods use true components in unexpected ways. Many of these materials were used in the past and are now becoming popular.
The following eco-friendly building materials can be used to build a house:
1. Bamboo
2. Straw bales
3. Recycled steel
4. Reclaimed or Recycled wood
5. Cork
6. Sheep's wool
7. Ferrock
8. HempCrete
9. Recycled plastic
10. Mycelium
11. AshCrete
12. Timbercrete
13. Bagasse board
14. Newspaper wood
What are the most eco-friendly building materials?
The most eco-friendly building materials are listed below:

1. Cob
2. Bamboo
3. Cork
4. Reclaimed or recycled wood
5. Sheep's wool
Conclusion:
Nowadays, choosing eco-friendly building materials is crucial because of ordinary building materials. These materials can be sources of pollution and poisons inside the home. That's why the popularity of eco-friendly building materials is often increasing.
Homeowners create a healthy indoor environment with minimal influence on the environment. The worldwide green construction market doubles with time. Eco-friendly building materials have many advantages over traditional building materials. So, before buying building materials, it is important to check the material's suitability.
Also Read: Why bamboo is Used as a Building Material
We are sorry that this post was not useful for you!
Let us improve this post!
Tell us how we can improve this post?