Hanging scales, also known as crane scales or hanging scales, are suspended scales used in demanding industrial environments. Hanging scales are commonly used to weigh free suspending objects in the air. A crane scale works in the same way as a hanging scale but is typically used for heavy-duty weighing applications.
There are a variety of hanging scales available in the market, and they have different configurations. The availability of a wide range of scales makes it challenging for business owners to choose the right scale. Here are some tips for choosing the best hanging scale for your business.
Required capacity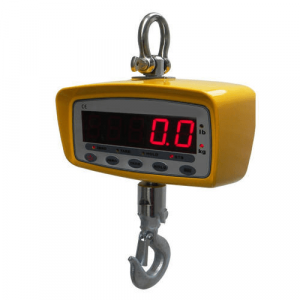 Some scales are designed for large, heavy objects, while others are designed for greater accuracy and lower loads. Before purchasing a scale, it is important to know what the maximum and minimum weighing capacity you need. Hanging scales are suitable for average weighing items and not for heavy items like vehicles.
For better accuracy, it is essential to use the hanging scales of the right capacity. Too low or too high capacity may affect the accuracy of the scale.  Once you know the minimum and maximum limits of weighing capacity, you will need to know the required weighing increment.
Also Read: 6 Things to Consider Before Hiring Commercial Painters

The heavy-duty hanging scales made for weighing large items may have weighing increments of 100 grams, while high precision small scales may weigh in increments of milligrams.
Size of items to be weighed
What is the physical size of the items to be weighed? Warehouses that weigh pallets, crates, or large boxes constantly need robust platform scales. However, if you only weigh small amounts of flour or coins, you may not need a hanging scale. Make sure you know about the largest and smallest items to be weighed on your hanging scale.
Place of use
The environment or area in which the scale will be used is another important consideration. Will the scale be placed on an uneven surface? Is the location dusty, damp, or dangerous? What about temperature and humidity? These factors can affect the performance and life of the balance, as well as operator safety.
Food preparation and packaging applications typically require waterproof and durable scales. Because scales play such an important role in any business, it's worth taking the time to carefully consider your options before making a purchase.
Budget
Price is another important factor worth considering, as every business owner wants a scale that offers value more than its cost and helps to make the weighing tasks convenient. You don't need to buy a hanging scale with the highest price to get the best performance and accuracy.
However, a cheaper scale can become more expensive if it doesn't work as well as it needs to be frequently repaired, repaired, or even replaced. Sometimes it's worth investing in a high-quality scale that will last longer and save you money in the long run.
Business objectives
Some products, such as groceries, products, medicines, and precious metals, are priced and sold by weight.
Industry of your business
Scale solutions are diverse and used across multiple industries such as retail, transport, agriculture, logistics, etc. By choosing the scale that best suits your needs, calibrating it accurately, and maintaining it regularly, you will achieve a scale that will be accurate for years to come.
A quick way to narrow down your options is to consider your application and/or industry. For example, laboratories and Jewelry stores need precision scales or counting scales and not hanging scales.
Also Read: Largest construction projects in the history of world
Whether you are counting tablets or weighing cans, accuracy is critical. You need a balance that you can trust to provide accurate analytical weighing that operates with a low margin of error.
Animals can get restless in hospitals and veterinary clinics. Therefore, the scales must be able to measure the weight correctly even when in motion. It must also be waterproof, considering the environment in which it will be used to prevent corrosion and leaching.
Your budget
Your budget may be the first thing to consider when choosing a scale. You don't need an expensive balance that would affect your business's cash flow and lead to losses or debt. It is better to choose the one that is affordable and within your budget.
However, this does not mean that you should opt for budget scales as they can be of low quality. If you choose inferior quality scales, you could end up with additional costs such as repairs and maintenance. Look for comments and see what's best for you.
Display of the scale
The weight system display function shows the product weight and measured values ​​on a screen. The screen offers options for displaying measured values ​​with a predefined accuracy. The display consists of one or two-sided displays for reading values ​​from both sides. Displays are available as single seven-segment displays or multi-color LED displays.
Connectivity to other devices
Some scales require connection to other devices via Universal Serial Bus (USB) cables to collect data and share information. On the other hand, others have a monitor that displays information without the need for an additional device. Some businesses need to connect other devices to the scale. If you want to do so, you can choose a scale with different connectivity options. A scale that requires connection to other devices when you do not have such devices would affect the performance of the scale.
The weighing unit used.
Hanging scales come with different display units such as pounds, ounces, kilograms, and grams. It depends on a number of factors, such as the type of business and the location. For example, companies in the United States generally prefer pounds, while other countries use different units, such as kilograms.
Conclusion
Although commercial scales mostly have the same functions, they are intended for different purposes. The technological problem has further divided the functionality of accurate hanging scales, so you need to be careful when choosing a specific type. You can keep these tips in mind to figure out how to find the right scale for your business. Once you have considered your type of business, budget, weighing capacity, etc., you're good to go.