There are many benefits that come with joining a real estate team, including accountability, branding, and working life balance. But if you are a new agent who is thinking about joining a team, you may be wondering what is really important to keep in mind when making the decision.
Work-Life Balance
One of the most difficult tasks for real estate agents is to balance their professional and personal lives. A good time management plan is essential for keeping your personal life and professional life in sync. Schedule family time, take breaks, and avoid checking emails and social media while away from the office.
When you are able to, take advantage of a remote job. While this is not always possible, it may be a great way to cut down on your commute.
To prove you are getting the most out of your time, you should come up with a weekly to-do list. Set realistic deadlines and use a calendar to help you keep track of your progress. This will ensure that you are not left scratching your head on the weekend.
You can also try and streamline your workflow by scheduling tasks as appointments. This is the best way to show your clients that you are committed to meeting their needs.
Keeping a work-life balance is an art, and it requires some trial and error. It can be hard to find the time to do the things that are important to you. To make it easier, you might consider enlisting the help of a spouse, parent, or friend to help you out.
While this may mean that you have to give up some of your own free time, it will also mean that you will have more to spend with your loved ones.
Teamwork Experience
Teamwork can help agents learn new things, share ideas, and grow their knowledge. However, teamwork can also present challenges. It can be hard to determine if a team will benefit you and your business.
While real estate teams can be beneficial to new and seasoned agents alike, it can be difficult to find the right one. Before you commit, you need to research and ask around. Some of your colleagues may have experience with a team that you are interested in joining.
One of the best things about teamwork is that you can get advice from your colleagues on a variety of topics. Another benefit of teamwork is the ability to free up your time. Having a group of people to turn to for assistance can make it easier to handle the daily grind. You can also free up time to work on other aspects of your real estate career.
Also Read: 9 Indisputable Reasons to Invest in real estate
More Stable Income
In addition, a real estate team can provide you with a more stable income. One of the most common complaints about the real estate industry is a lack of consistent income. A real estate team can provide this, and more. The more clients you have, the more money you can earn.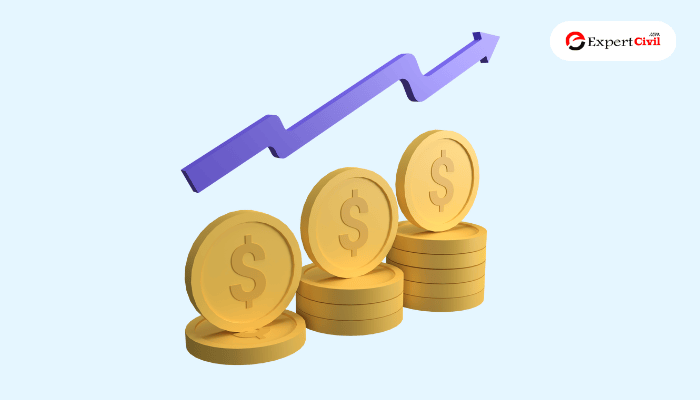 Joining a real estate team can be a worthwhile investment. You will gain access to a plethora of resources, including leads and marketing collateral. Working with a team can be a great way to build a brand and become a trusted expert.
Plus, you'll get to know other real estate professionals in your area.
Specializing and Continuing Development
Real estate teams come in a variety of forms, ranging from a couple of brokers to a large network of agents. Some are focused on listings, while others provide a wide range of properties.
A real estate team can also function as a mentor-mentee team, bringing in a new agent and helping them learn how to run their business.
Team members share ideas and knowledge, which makes the group more effective. They may also collaborate on improving day-to-day operations or reaching long-term goals.
As a member of a team, you can receive a share of the earnings. Your share will depend on your specific roles, as well as the source of the deal. For instance, if your team generates leads, you can get up to a 60% commission.
Real estate teams can be invaluable for new agents, as they help them build their credibility and professional skills. When joining a team, it is important to find a reputable organization that has been in the industry for a while. You should also ask for recommendations from your colleagues.
You should look for teams that share leads, brokerage fees, and other expenses. Having a mentor on your team can be an asset, and a team with a national brand can provide you with additional resources to help you grow.
In addition to the benefits of working with a real estate team, you can also benefit from continued training and mentoring. Your mentor will be able to offer you a wealth of knowledge, as they have mastered their craft over the years.
How to Make a Decision
Joining a real estate team is still a decision that should be considered carefully. You should determine whether or not you will be satisfied with the long-term goals of the team. Also, consider your short-term needs.
If you have been a solo agent and are finding it difficult to keep up, you may want to join a real estate team. A team will give you more resources and a higher chance to land more clients. In fact, you can work with the team's marketing materials, office supplies, and more.
The biggest advantage of being part of a team is that you can receive no-cost leads. While this is an important benefit, it's also important to note that it shifts the responsibility of generating leads from you to the team. This means that if you have a busy week and aren't able to generate a lead, your team may still get a commission.
Whether you join a traditional team or a mentor-mentee team, you will likely have to follow a certain set of procedures. Most teams require you to complete sales under the team's name. Additionally, you must pay membership dues and continue your education.
Some teams offer training, transaction coordinators, and buyer's leads. However, there are also traditional teams that do not provide these types of leads.
Some agents prefer to work alone. Others choose to take on a role as a lead agent. Regardless of what you choose, being a part of a real estate team can be a great way to get started in the industry.
When you decide to join a real estate team, make sure that you interview each of the other members. Ask questions about their background, experience, and goals. Ultimately, a real estate team can help you achieve success in the industry.
Final Word
For those new to real estate, joining a team can be an invaluable experience. By surrounding yourself with experienced professionals, you'll have access to training and support that will help you hone your skills and become a successful real estate agent.
By joining a team, you'll benefit from all the resources available through the agency – including advertising, marketing, and lead generation. Most importantly, you'll have a network of experienced agents who can offer advice and support as you start out in the business.
Ultimately, joining a team gives real estate newcomers an advantage that could help them achieve success more quickly than going it alone. With the right team by your side, you can learn the ropes, get up to speed on the industry, and make a name for yourself in no time.
Also Read: 5 Things to Avoid If You Want to Succeed as a real estate agent