Engineering is a broad term that encompasses professionals with varied expertise, insights, and responsibilities. The 7 branches of engineering involve everything from mechanical, electrical, and civil to software, chemical, firmware, and aerospace. Structural engineering services (in particular) form a critical role in the overall fabric and function of society – a role that they have held for thousands of years.
Whether you are looking to partner with a structural engineer, or you're simply curious as to what their role entails, this article is designed to break down all the basics.
Structural Engineering – The Fundamentals
Given their level of expertise, the contributions of structural engineers often go unheralded. The major responsibilities for individuals in this role involve the analysis and design of structural support systems. This extends to everything from buildings to bridges, roads, pipelines, and foundations. In addition, they also form the critical building blocks of dams, power stations, earthworks, waterways, and much more.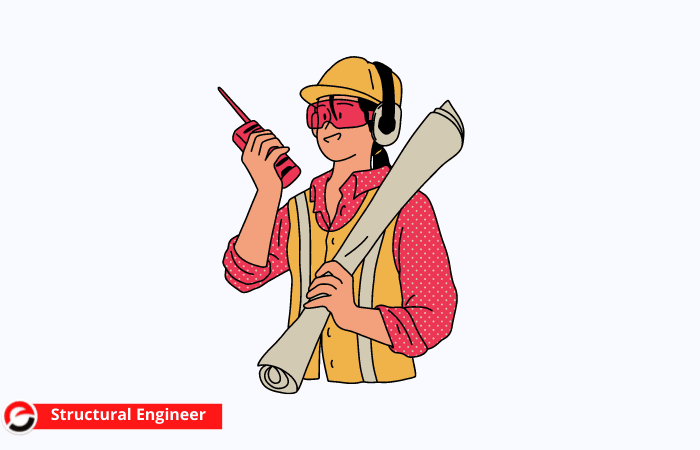 Projects can place the structural engineer as the lead designer or a specialist consultant to ensure that the prospective structure is sound, safe, and compliant with all necessary regulations.
Structural Preparation for Extreme Weather Events
One of a structural engineer's core duties is to prepare for natural disasters and extreme weather events. Obviously, this has become more important than ever with our current climate crisis. Structural engineers must put measures in place to safeguard buildings and developments from earthquakes, floods, landslides, fire, and many other catastrophic meteorological conditions.
As noted earlier, this may also involve structural consultancy services for residential, commercial, industrial, and municipal projects.
Computer-Aided Design
Whether the brief is for a new commercial development, a bridge, or any other range of structures, engineers in this field specialise in complex and intricate design. Primarily, this process involves the use of CAD (Computer Aided Technology) and BIM (Building Information Modelling) to create vivid 3D representations of the proposed structure. Some engineering firms specialise solely in CAD technology for 2D purposes, utilising a range of different computer design software to match the unique requirements of each project.
Across the board, the prevalence of CAD technologies have opened up a world of design opportunities.
Consultancy
The role of a structural engineer is grounded in collaboration. Structural engineering services involve a direct partnership with surveyors, town planners, architects, and building designers. Within this network, the structural/civil engineering firm will provide detailed specifications, measurements and guidelines for everything from piping to building foundations and stability – just to name a few.
Whether they are utilising 2D or 3D imaging, CAD technology allows engineers to transform the architect's plans to reality. From here, collaboration takes place between building designers, town/urban planners and surveyors. To summarise, structural engineers are a crucial cog for both the planning and construction phase.
Education and Qualifications
Before operating in the industry, all structural engineers must undertake and complete a degree in civil or architectural engineering from an accredited university/tertiary institute. However, this qualification alone doesn't grant an individual the title of a professional structural engineer. Each graduate must work under a professional engineer for a number of years (this required interval will naturally differ from state to state).
Australian engineering firms should have PE0000831 certification in order to legally provide design or consultancy services. According to Engineers Australia, the current regulations are as follows
Successful completion of an Engineers Australia accredited or recognised undergraduate engineering course.
Assessment by Engineers Australia as eligible for independent practice.
A minimum of seven years' practical experience since graduation.
Maintenance of continuing professional development at a satisfactory level."
BIM (3D Modelling) – intuitive industry standard – share with consultants
Collab, integrated design, software allows for accurate 3D modelling
Types of Projects
Structural engineers may work exclusively in one of the follow areas or cover multiple.
Residential
Many structural engineers specialise in domestic/residential projects. This work not only includes design and consultancy for new structures, but also existing buildings. For example, a structural engineer's services may be required for a large scale residential renovation project, particularly if there are unique challenges and environmental concerns to address.
Residential consultancy may also involve
Property transactions
Storm/Natural disaster related damage
Adherence to new council regulations
Structural/stability related inspections
Of course, structural engineering services are also vital for the construction of multi storey dwellings and developments, ranging everywhere from a suburban block of flats to major urban residential projects. In fact, a structural/civil engineering firm must be consulted
Commercial & Public Infrastructure
This duty has been a key element of the structural engineer's arsenal for thousands of years. Whether responsible for the design, consultancy, or both, a civil and structural engineering firm works on the following
Commercial Projects
Construction Defects
Storm Damage
Bridges
City Infrastructure
Community development impact analysis
Structural engineering services can involve everything from the initial site inspection to design and 2D/3D modelling. Liaising with architects, surveyors, building designers, and urban/regional planners also occurs throughout the course of each project.
Also Read: Complete Guide on Vastu Shastra for Homes
Famous Structural Engineering Feats
Now that we have covered their qualifications, duties, and areas expertise, we can now dive into the fun part. Let's delve into 5 famous feats made possible by the work of structural engineers.
The Burj Khalifa (Dubai, UAE) – Not only the tallest building in the world (at over 820m), but also an incredible feat for design and stability.
The Birds Nest (Beijing, China) – Constructed for the 2008 Beijing Olympics, the intuitive design was enabled by structural engineers that utilised interactive BIM software.
The Golden Gate Bridge (San Francisco, USA) – The longest suspension bridge built for its time, the Golden Gate Bridge both continues to hold its structure and attract visitors from across the globe.
The Great Pyramid of Giza (Al-Jīzah, Egypt) – we would be remiss not to include an ancient civil engineering structure that still stands after thousands of years. Brilliant use of mortar and granite, mixed in with sound structural integrity.
Itaipu Dam (Brazil & Paraguay) – Producing more electricity than any other dam in the world, this hollow concrete gravity dam represents a huge achievement for structural engineering.
Reach Out to a Structural Engineering Firm
Now that you know the basics, the specifics can be found through communication with experienced structural and civil engineering consultants. Moreover, if you are considering a major residential or commercial development in Australia, you will need to reach out to registered engineers for design and consultancy services.