What Is Tree Wall Painting And How Is It Done?
Tree Wall Painting is a simple idea to make every home and office owner always wants to make their places look beautiful. Homes and offices appear to be well constructed and furnished with proper space use, a well-planned floor plan, aesthetically attractive furniture arrangement, and last but not least, giving the house a decent décor and furnishing touch.
Using some of the wall-decorating techniques to give your last-minute décor a beautiful and useful finishing touch. Bring the outdoors inside without damaging the environment or the natural world. In addition to being outstanding wall art, the lovely tree art on the walls also softens the overall architectural setting. You could have the tree art painted on the walls to play off the background color of the wall.
In addition to improving the attractiveness of the wall, it will provide a fantastic and distinctive visual impact. In this article, we have shared some of the best ideas regarding tree wall painting and how they can be incorporated into your home and office decor.
Types of Tree Wall painting
1. Traditional tree wall painting
Many people want to showcase their uniqueness in their homes by commissioning a mural from a painter. Not only owners of large homes can take part in this activity. Only the fee and, consequently, the time spent on the painting determine the level of detail that a mural artist may apply to even the smallest walls.
2. Wall Painting of a 3D Tree
Brilliant 3D Tree wall paintings or stickers will give your living room a realistic visual effect. Using patterns that feature flowers, trees, and other natural aspects, makes it look beautiful. Choose a Metallic 3D Tree wall painting, which you can easily locate in a wide range of styles, colors, and dimensions. So, selecting that will be a wonderful fit for the entire room's atmosphere.
You might also choose a 3D family tree picture frame to hang on your wall. Each limb of this sticker tree may hold a picture of your family that you can hang on the wall.
3. On-Wall Wooden Tree Design
When it comes to wall design, we frequently go for wall art that is both enduring and accurately captures our attitude. In addition, the wall-mounted hardwood tree design is quite stunning. Online, there are many different options available. For instance, you may choose wooden paintings or bookcases made to look like trees to provide a lovely accent to the wall in your room.
4. Graffiti tree wall painting
Modern wall painting has recently been influenced by street art and graffiti. Graffiti/street artists, such as Keith Haring, Shepard Fairey, Above, Mint & Serf, and Faile, have successfully applied their street art aesthetic to the walls of residential and commercial clients as well as the urban environment.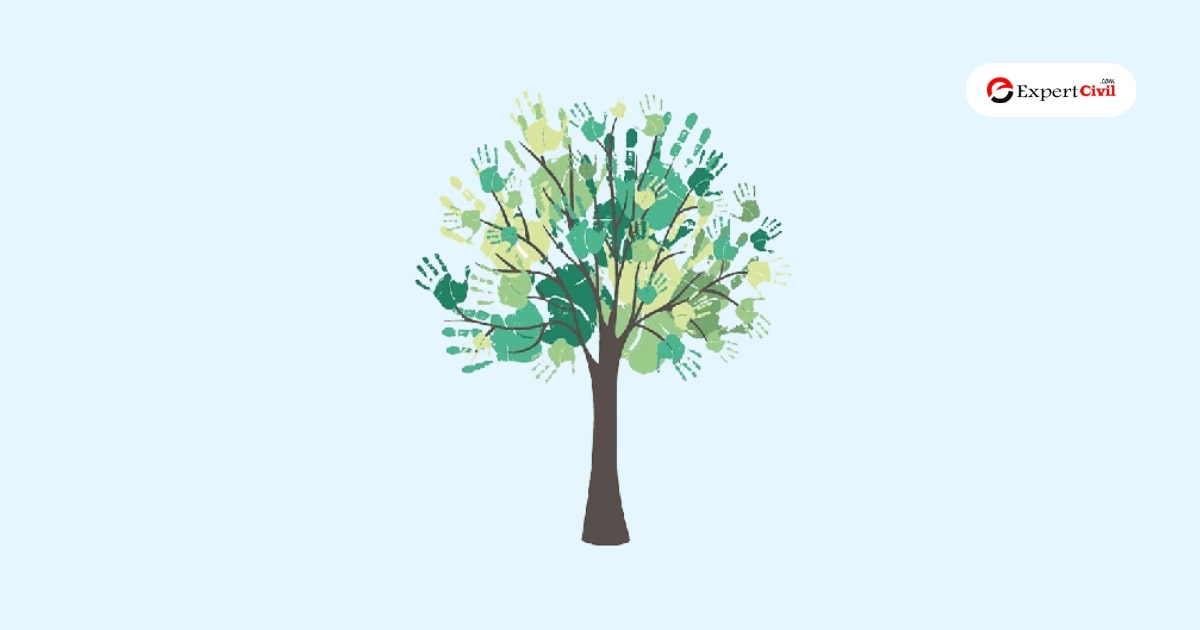 As graffiti/street art gained popularity in the late 1990s, youth-oriented firms like Nike and Red Bull collaborated with Wieden Kennedy to contract artists to cover the walls of their various workplaces. Throughout the 2000s, street art and graffiti grew in appeal and attracted more attention from international art organizations.
5. Mosaic tree wall painting
Mosaic murals are created by fusing small, vivid pieces of stone, ceramic, or glass tile that range in size from 1/4″ to 2″ and are then arranged to create a pattern. Professional mosaic mural designers may now break images into colors that are automatically cut and pasted onto sheets of mesh to build precise murals rapidly and in large quantities.
6. Innovative Tree Wall Art
Try out some creative tree wall painting ideas if you're sick of staring at bare walls; they look lovely and motivating. Select a wall painting that features a sizable tree with long branches that can be stretched out to decorate two walls and give your bedroom a distinctive appearance.
Also read: 10 Innovative Wall Painting Decors
Tree wall painting ideas
1. Tree black wall painting
Select a Tree Black wall painting that can be printed in high resolution. No matter your wall's color, it will present a beautiful contrast. The gallery wall is completed by a Tree Black wall painting, which brings tranquillity. The elegant and artistic tree black wall pictures for the living room are a good place to start. You can include these paintings or landscape photos in your preferred style by hanging them on the walls.
2. Wall painting trees and birds
Choose a wall painting bird on a branch sticker and strategically place it on your bedroom wall or behind your large sofa set in the living room. Try a wall painting of a tree with birds if you want aesthetically pleasing decor on your walls. You can easily hang the tree artwork or painting in the corner of your living room or close to the door entrance.
Frequently Asked Questions (FAQs)
How to paint a tree trunk on a wall?
1. First, sketch out the tree trunk using chalk before creating it.
2. Using various hues and highlights, paint the trunk to provide dimension
3. Add the leaves next.
4. Add some grass last.
How to paint a tree mural on a wall?
1. Select a colored background to paint your tree mural.
2. Select the paint you want to use for your mural.
3. Then start with the outline of the tree mural.
4. Tape the outline where necessary and start drawing out the leaves/
5. Use Adhesive putty to stick out your leaves.
6. Finally, let it dry and it's done.
What can you say regarding the paintings of trees?
Paintings of trees are particularly beautiful to look at since they evoke a sense of nature across the entire piece of artwork. It enables viewers to imagine how the air would have felt against their skin in the depicted situation.
What is a tree in art defined as?
Different trees represent various traits that accentuate the overarching theme of a picture. Early conceptions of the layout of the universe were embodied in the structure of trees, where the roots were compared to the underworld, the trunk to the earth, and the crown to the sky.
Conclusion
We have compiled all of the fantastic tree wall painting ideas that would go with your decor. A tree wall painting will enhance the interior design of your house or office, increase your well-being, and everyday nurture your inner self. We claim that a nice interior with a dash of natural design calms our frazzled nerves and eases our brains.
Also read: 7 Simple Wall Painting Ideas for Your Room