Splashing on a fresh cost of paint in your room is the cheapest, easiest, and fastest way to add a refreshing touch to your beautiful interiors. Apart from covering your walls with aesthetics, simple wall painting ideas can be used as the room's decor or accent. With a little bit of imagination and some artistic skills, you can transform your walls into the highlights of the room or even the house.
We have brought to you 7 simple wall painting ideas and designs that will change a humdrum wall into a fabulous one. Here's the list before we get into the details!
Random rectangles

Nordic blues

Honeycomb

Turquoise ombre

Gingham style

Grey diagonals

Elegant lines
Let's Check Out These Sleek Yet Simple Wall Painting Ideas!
Random Rectangles
Subtle rectangles are eye-catchy, modern, and cool (it's the Gen -Z thing). This easy-to-create simple wall painting idea complements the interiors of your house and doesn't need artistic or creative skills to complete. Just pick up your favourite colour palette and paint away some random-sized rectangles overlapping each other. Remember to use shades that are similar to each other (or maybe splash all the colours together).
Also Read: Different types of paints are used in building construction
Nordic Style
Grey and blue shades are an easy mix that is minimalist, modern, and cool reminiscent of Scandinavian designs. The many shades of Nordic blues mixed with grey will give your walls some simple yet aesthetic feel. Use painter's tape to get clean lines.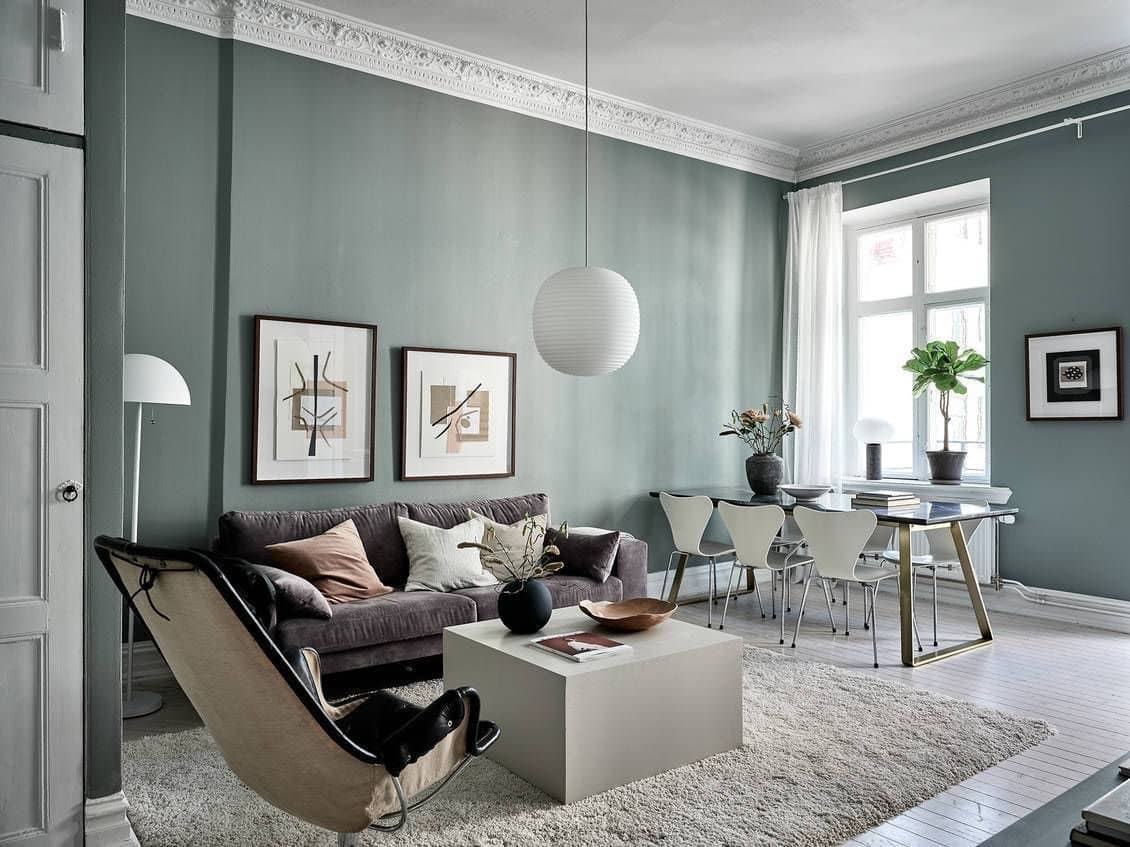 Honeycomb Style
A shaded honeycomb on a plain white wall can create randomly curated hexagons that are funky and fun. Choose colours that vibe with the room's use and interiors such as brighter colours for your child's bedroom and more subtle shades for the dining area or the living room.
Turquoise Ombre
Turquoise reminds us of the serene ocean and the calm that it brings. Love going to the seaside? This turquoise ombre is a simple wall painting idea for your room. You could match the colour with gold, glass, and sea-themed accents. Added with light-toned wood flooring, the ambience of the room will be balanced.
Also read: 6 Things to Consider Before Hiring Commercial painters
Gingham Style
Gingham comes from the Malayan word "genggang" which means striped. You don't need artistic skills to paint squares, so why not? Gingham-inspired walls will give your room a rustic and idyllic charm. But what's the key to an amazing gingham wall? Choosing the shades carefully so that they blend in with each other. Also, straight lines, please!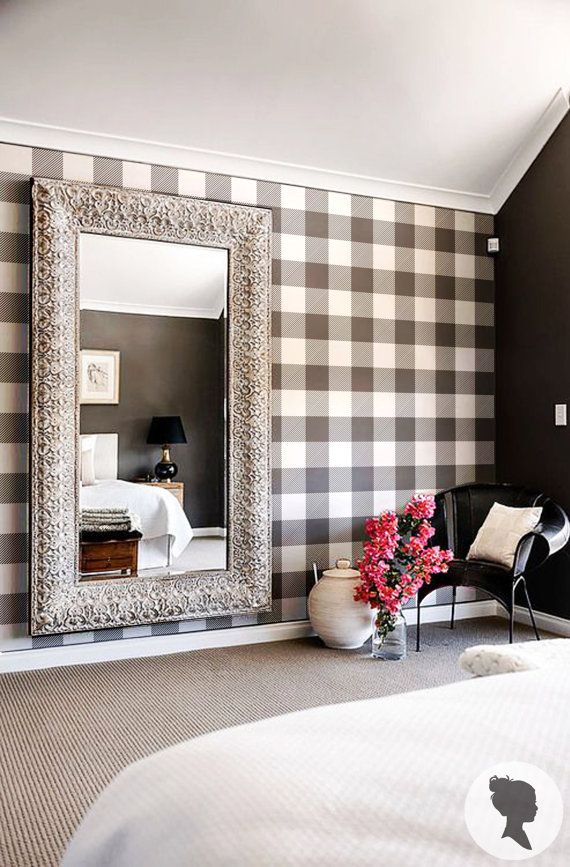 Grey Diagonals
Diagonals in grey are one of the simplest wall painting ideas for an accent wall. Upgrade a blank wall into an attractive and sleek accent wall. Get your grey colours and paint away a few diagonal lines of different shades and thicknesses. This is the absolute upbeat and trendy vibe for modern minimalist homes.
Elegant Lines
Lines with a pattern on an account wall can be the highlight of any room. Make sure to keep the other walls plain (white, preferably). Looking for simple wall painting ideas for your bedroom? Paint your headboard wall with an accent colour and draw black lines on it. This will turn your bedroom into a super chic place to retire.
The Bottom Line: How to Paint Walls?
Paintings on walls can be a direct influence on the mood of your room and yourself when you come home after a tiring day at work. When you decide to paint your house, make sure you know the exact purpose of each room. Kitchen? A bright place to work your magic with the dishes. Bedroom? A cosy and calm place to retire for the night. Study? A place to concentrate and filled with fewer distractions and so on.
Choose the right colour that emanates the vibe your room needs. Then, paint away the patterns mentioned above. The decor is another important thing to set the right vibe to the room. Choose decor that matches the colour of the room but if you already have the decor in place, choose only the colours that blend in with the decor.
Also check: 10 Innovative Wall painting Decors
FAQs
How do you make your walls look perfect?
Follow these tips to have a dashing wall paint job done:
1. Paint in dry weather
2. Prepare and visually inspect the walls
3. Buy high-quality painter's tape, roller covers, and brushes
4. Know your nap
5. Protect things that don't need to be painted
6. Remove all outlet covers and light switches
7. Always use a primer
8. Box all your paint
9. Let your roller do the work
10. Paint the wall from top to bottom
How many types of paint are there?
Your walls need the perfect paint to get the desired effect. So here's a list of different types of wall paints and finishes:
1. Matte finish
2. Textured finish
3. Satin finish
4. Eggshell finish
5. Semi-gloss
6. High-gloss finish
7. Super matte
Do you need to wash the walls before painting?
Over time the walls accumulate grime, dirt, and dust, so yes, washing walls is super important when you are painting them. An unwashed wall can ruin your final masterpiece because paint fails to adhere to a dirty surface.
What are some good painting ideas?
Walls with minimalist designs are an interior designer's dream. Check out these simple wall painting ideas to enhance the style statement of your home:
1. Nordic blues
2. Honeycomb
3. Turquoise ombre
4. Gingham style
5. Grey diagonals
6. Elegant lines
7. Orange burst
8. Vertical divide
9. 3D boxes
10. Circle ombre
What paint finish is best for walls?
Satin, eggshell, and flat paint are best suited for interior walls. On the other hand, glass and semi-gloss paint are best for woodwork and trim. Eggshell has a subtle shine to it so you can go for it if satin is too much gloss for you.