What is Veneer Wood?
Veneer wood is thin sliced wood. The wood is often attached to a cheap substrate. This is cut into slices that are thinner than a one-eighth inch. A layer that lies beneath anything is called a substrate. An inexpensive veneer can be used as the substrate in this situation. Veneer woods give interior trim work a completed wood appearance.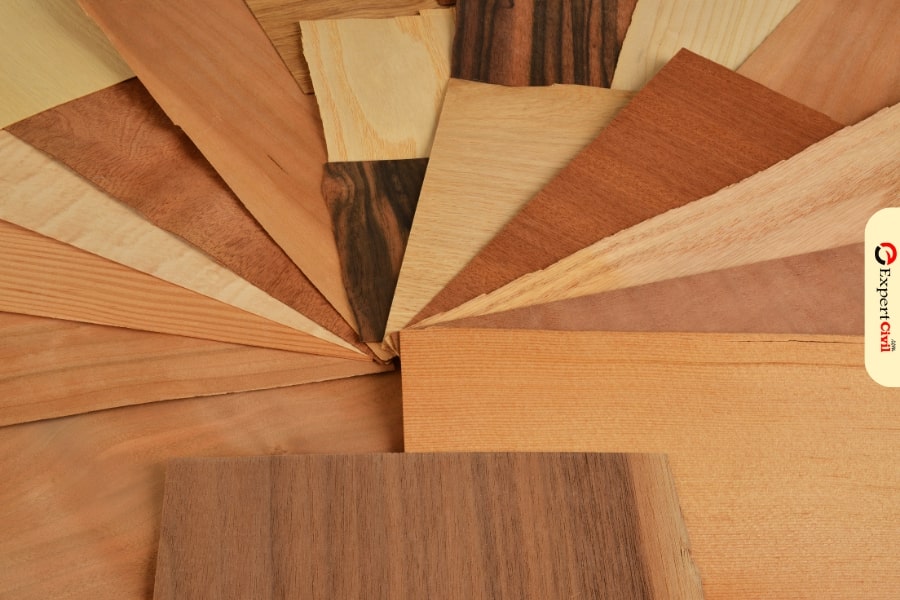 The goal of veneer is to produce interior trim with the appearance of a higher-end solid wood. Veneer wood is available at a lower cost and faster manufacturing time. After being created, the veneer can be sanded with sandpaper. Veneer wood is stained to resemble stylish genuine wood.
How Is Wood Veneer Made?
A rotary lathe is used to cut wood logs into eighth-inch-thick slices. Veneer woods are then used to create the veneer. It is comparable to how cheese is cut into thin slices from a block by a deli worker. The log is suspended between two blocks. It is progressively removed long, thin sections of wood for the veneer using a rotary lathe. The substrate will then receive this veneer.
Types of Wood Veneer
Various types of Veneer based on veneer cutting:
1. Natural veneer
Natural veneer is a thin sheet that can be sawed, peeled, chipped, or planed off of solid wood. The distinctive texture of the wood is totally kept throughout the manufacturing process. This kind of veneer is referred to as natural. This material falls into the middle pricing range.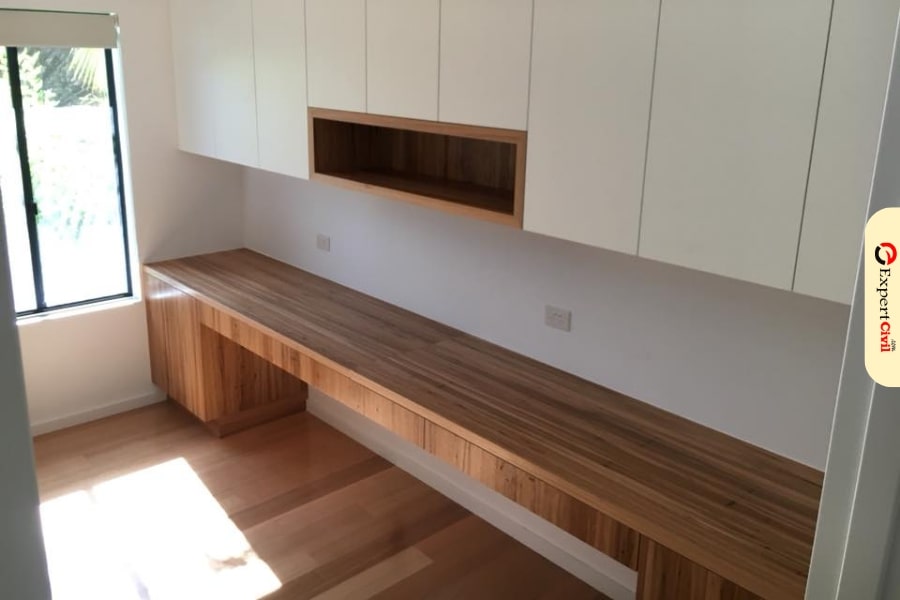 Natural veneer is costing less than real solid wood. Natural woods give distinctive patterns to furniture.  Natural wood's the inherent texture of furniture and it gives a timeless look as well. One of the most often used varieties of wood veneer is natural veneer.  Natural veneer is often utilised in the manufacture of modern furniture.
2. Fine-line veneer
This type of veneer is made by glueing veneer sheets together and moulding them into blocks. Fine-line veneer can be recreated from softwood rotary cut veneer. Veneers can be made in a variety of shapes, colours, and textures. Fine-line veneer has a consistent tint.  This type of veneer can mimic the structure of any sort of wood. It doesn't have normal array flaws like knots, cavities etc.
Peeled softwood veneer is formed into blocks to create fine-line veneer. It can be created in a variety of colours, patterns, and sizes. These are typically 60 centimetre broadsheets.
3. Rotary cut veneer
The most popular type of veneer is rotary cut veneer. This wood veneer is constructed of oak, pine, birch, and alder. It is made using a thin "lust" technology. It removes spherical pieces of the log. This wood veneer is inexpensive.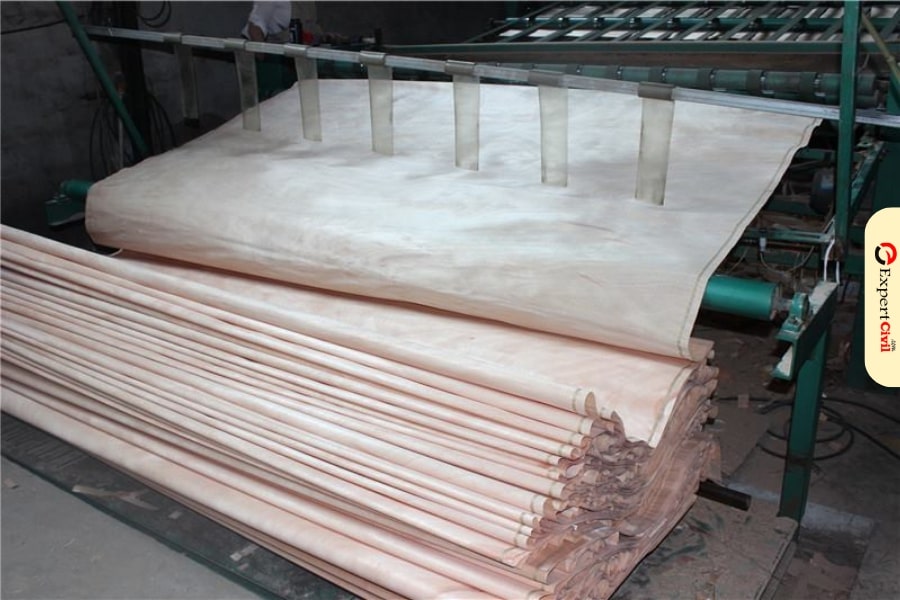 A sort of veneer known as "rotary cut". It is created by mechanically removing a thin layer of wood from a solid rotating log. Special woodworking machines are employed for this. After cutting, the veneer is divided into sheets of a specific size. Every sheet has many layers of adhesives. It is one of the least expensive types of veneer. It may not always be a perfect match for the structure and pattern of the wood grain.
4. Sliced wood veneer
Sliced veneer is opposed to peeled veneer. It has a distinctive texture. This type of veneer is produced by varying the cutting angles. This makes it reasonable to create a strong wood grain pattern. On veneer peeling machines, a sliced veneer is produced.
It has a thickness ranging from 0.2 to 5 mm. Such veneer is mainly made from expensive wood species with lovely textures. As a result, 0.2 to 3 mm thick veneer sheets are produced and folded into bundles. In the furniture industry, a sliced veneer is typically used in thicknesses of 0.6, 1.5, 3 mm and 4 mm.
5. Shop-sawn veneer
This is a reference to wood veneers that are carefully produced by woodworkers. Sometimes, this veneer would be thicker than the adjacent veneers.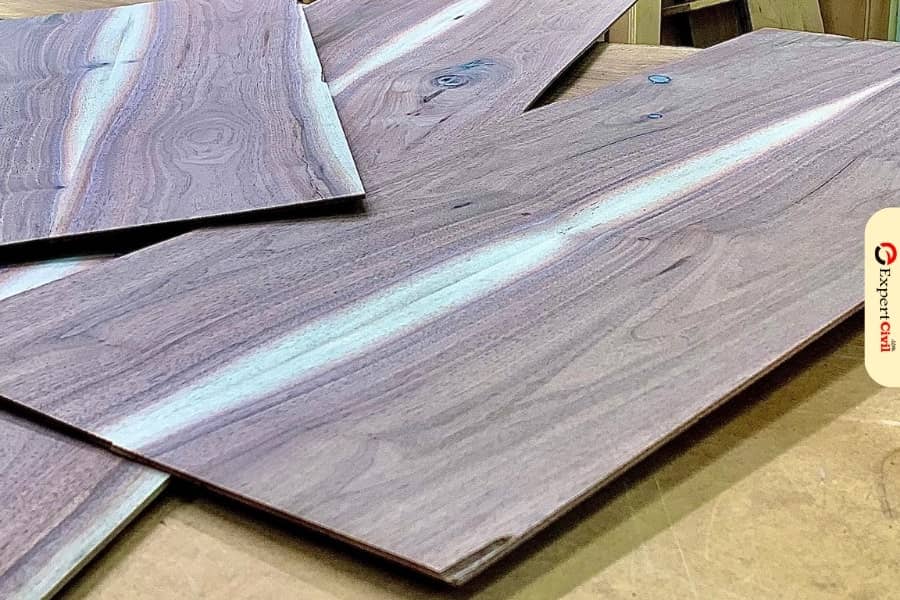 Using a band saw or a mechanical saw, the veneer is sawn. The drawback is that because of their thickness. They cannot be used for sickle-shaped surfaces.
6. Roll veneer
Roll veneer has very thin and planed sheets of premium wood are joined to the necessary size. It is using a unique technique that entirely conceals the connections. It serves as a flexible and long-lasting ornamental coating for furniture edges.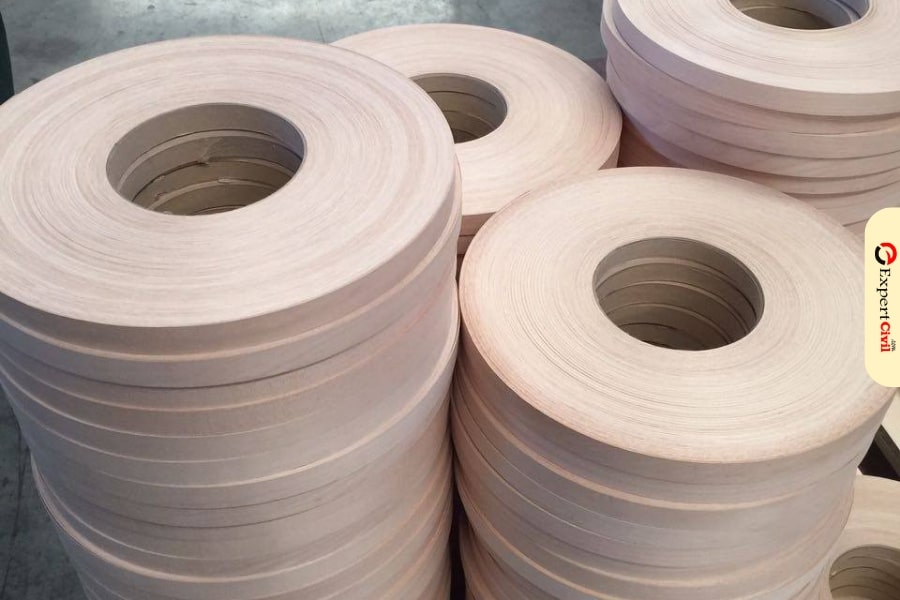 7. Design/decorative veneer
Wood has a wide range of natural textures and tones. There aren't many ways to decorate with it. You can increase the possibilities and breadth by using a design veneer.
Natural wood is used to create designed or decorative veneers. It is then painted in various tones. This wood veneer maintained all of the significant wood qualities. With this kind of veneer, you may make furniture sets in any colour scheme. This wood is using a single texture. You can even combine various hues using the same pattern.
8. Multi-layer veneer
This form of veneer is a multi-layered substance. It is manufactured from wood chips. Then, it is attached to a sturdy and elastic basis. It has the advantage of offering a wide variety of unique geometric and abstract motifs.
A unique variety of veneers made up of natural wood is known as multi-veneer. This kind of veneer can be referred to as the most "decorative".  It has an appearance that has the least resemblance to the grain patterns of real wood. Multi-primary veneer's colour motifs are geometric patterns. It often blends many colour tones. Products created from this kind of veneer have a contemporary appearance.
9. 3D veneer
One of the most well-liked design techniques is three-dimensional ornamental coatings. 3D veneer has elegant volumetric patterns with minute details. They are made by combining two thin veneer sheets. This type of veneer takes the shape of various textures during the pressing process. This veneer type blends ultra-modern characteristics and natural wood texture.
10. Spliced veneer
Spliced veneer is the manufacturing of large-area facing sheets. It has a symmetrical design. Veneer wood is made possible by splicing technology. It helps to create fresh and distinctive patterns. This type of veneer is used to reduce waste during the process of harvesting.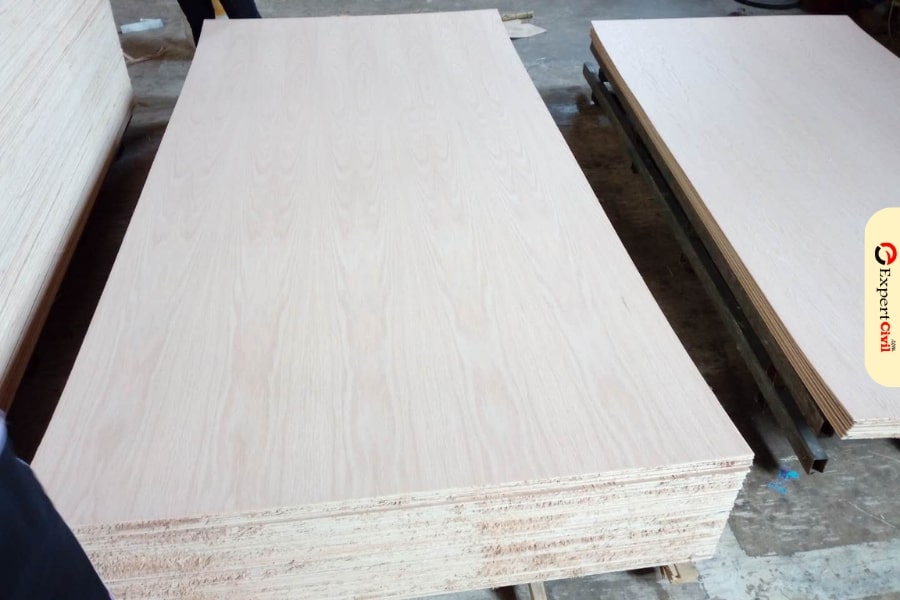 Also Read: Complete guide on Plyboard 
Advantages of Veneer Wood
A veneer coating can be applied over the poor condition of the wood. It increases the endurance of defected woods.
Wood veneer offers high durability and strength.
Fiberboards like MDF and HDF are prone to harm when they come into touch with water. Veneer covers wood. It will make them robust and resilient. It also assists to prevent damage. Furniture with wood veneer resists warping and splintering.
Wood veneer is an environmentally friendly material because it is recyclable.
When wood has reached the end of its useful life, it can be crushed. It is used as wood waste to make MDF and chipboard.
Coatings on wood make it possible to use it more efficiently.
When making furniture, a thin veneer of wood is used.
Veneer wood can only be used to make a small number of pieces of furniture.
It can produce a huge number of veneer boards. It can be utilized as veneer material in a variety of furniture pieces.
Wood veneer furniture is less expensive and better for the environment.
wood veneers are less likely to distort and splinter than all-wood constructions.
Disadvantages of Veneer Wood
If wood veneers are not treated with a surface polish, liquids can readily pass through the wood. Wood veneers are attached to fiberboard, which is lighter than natural wood boards.
Wood veneers can also be more expensive or difficult to restore than solid wood if they are damaged.
Each tree has a unique appearance and feel. Because of this, every wood veneer has a distinct and individual appearance.
Wood veneer furniture will be a great furniture alternative to achieve unique designs.
What Distinguishes Veneer From Laminate Wood?
| | | |
| --- | --- | --- |
| Parameter | Laminate | Veneer |
| Make | Man-made Finish | Real wood finish |
| Maintenance, care and cleaning | Easy | Requires effort |
| Durability | Comparatively High | Comparatively Low |
| Resistance to stain, scratch, heat, water, and moisture | High | Low |
| Appearance | Looks artificial | Looks natural |
| Replacement | Easy | Tough |
| Cost | Low-priced | High-priced |
| Sanding, staining and painting | Not possible | Possible |
| Environmental Impact | Emits toxic gases | Non-toxic |
| Recyclability | Cannot be recycled | Can be recycled |
Veneer Vs Solid Wood
The Difference Between Solid Wood and Veneer wood are below:
Put a weight on it  If it is made of solid wood, it will have more weight and be challenging to move. It will feel lighter if it's veneer.
Check the grain. It is veneer if you only feel a smooth surface. It has no ridges and elevations of the natural grain.
Search for variations in the grain. Veneer wood has a consistent grain pattern on all sides. But if you don't notice any unusual patterns or symmetrical sides, it is solid wood.
Frequently Asked Questions
When was wood veneer invented?
Around 5,000 years ago, the Ancient Egyptians used veneer. Early versions of veneer have been discovered in pharaohs' tombs. The invention of veneer maximizes the quantity of output from a given piece of wood.  It has widespread use. In this way, sustainability was basically a driving force for the creation of veneer.
How to apply wood veneer to cabinets?
1. Spray adhesive should be used to attach adhesive-backed MDF veneer panels.
2. Rub down the surface to smooth it after filling gaps.
3. Light-weighted and self-adhesive veneer sheets are cut to size. Then, pressed onto cabinet edges.
4. For a perfect fit, use a utility knife to trim the sharp edges.
How to clean wood veneer kitchen cabinets?
1. To clean kitchen cabinets with wood veneer, use a gentle cloth and a mild detergent.
2. Be careful to stay away from any harsh chemicals as they can harm the cabinet's finish.
Conclusion
In short, Furniture with veneer has a decorative real wood surface. It resembles a miniature piece of art. All above mentioned veneer kinds can be used to save money. The use of veneer from wood species preserves natural resources. It lowers the cost of items created from them.
Veneer woods known as a best replaceable item as compared to wood. There are many different types of wood veneers on the market. Each variety has its own qualities. People can fulfill their needs by choosing veneer woods for furniture. You only need to determine your needs. Then, locate the veneer kind that best fits them.
Also Read: Different Types of wood with Their Uses