What is an Asphalt mix plant?
The asphalt mixing plant is to manufacture quality hot mix asphalt (a semi-solid form of petroleum). An asphalt plant is used to mix aggregates, asphalt, and other supplements in the required quantity to manufacture a homogenous hot mix asphalt paving mixture.
Different Types of Asphalt Mix Plants
Mobile Asphalt Mix Plant
It is a perfect accumulating mixing plant that is rough or uneven. It cost very low for operating and is a maintenance-free design, reduces the transportation cost and is good for the customers who shift sites frequently, it's a foundationless design as a time saving so has fewer operating costs.
Also Read: Heat Resistant Concrete
Portable Asphalt Mix Plant
This equipment is used for modern contractors and is used where the job demands change frequently. It is designed for maximum strength and it also doesn't require a foundation to be set up as it consists of foldable legs.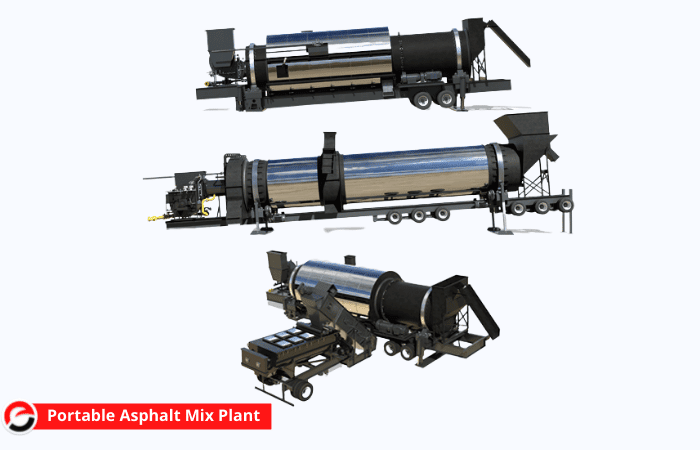 Stationary Asphalt Mix Plant
It produces all types of mixtures suitable for construction projects.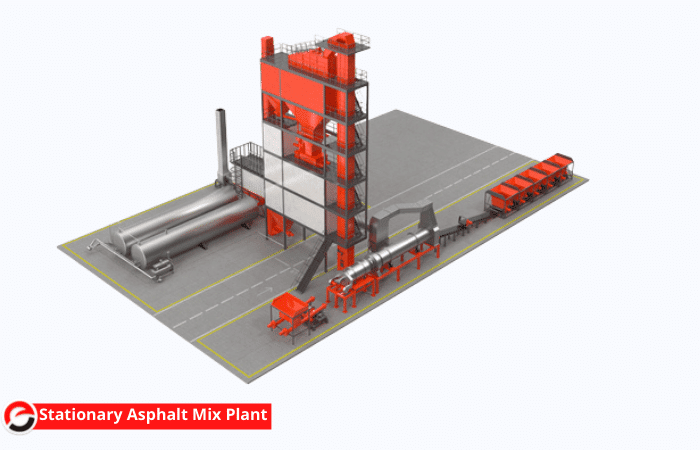 Batch Asphalt Mix Plant
Process of making small exact batches of asphalt mixtures until the total weight of the project has been produced.
Main Components of Batch Asphalt Plant
Charging conveyor
Drying drum with burner
Cold fed bins
Pre-separator
Mixing units
Weighing hoppers
Control cabin
Panel
Bitumen storage tanks.
Working Process of Asphalt Batch Plant
Firstly, it nourishes unheated raw aggregates into different bins and then aggregates are transferred to the drying drum, then a charging conveyor transfers the aggregate to the drum, and then burners heat the drum containing aggregates. Hot mix plants are issued with primary dust collectors as it works best for secondary dust collectors in a bag filter and then sent to drum and transferred to tower unit.
Separate hot bins separate the aggregates to store each type and are weighted and then mixed with bitumen and filler material and mixed for a fixed time the hot mix asphalt is ready to be discharged and a control panel is used for controlling the plant.
Asphalt Drum Mix Plant
The different sizes of aggregates are stored in bins with manually operated gates, basically, the heating, drying, and blending of aggregates are done in a rotary drum and the heated aggregates are weighed in hot bins before blending with a binder to make a batch.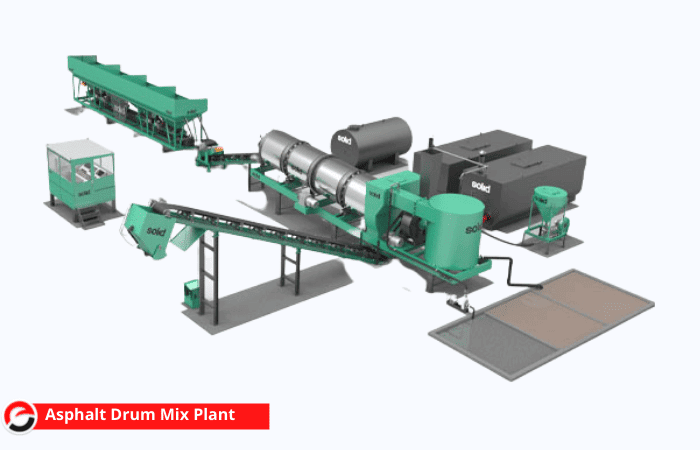 Advantages of Asphalt Mix Plant
Accuracy- easier to know the amount of mixed asphalt
Costing- It reduces the cost of the project and can be used for the next as well
Time saving-mix is done timely and efficiently
Fewer wastages
Material quality is maintained
Durable
Also Read: Different Types of Concrete Mixer or Concrete Mixing Machines
We are sorry that this post was not useful for you!
Let us improve this post!
Tell us how we can improve this post?