Are you planning to become a truck driver? In the USA, the number of products is growing yearly as the demand for various products is growing. It can be both food and chemicals. That is why truck delivery is becoming more and more in demand every day. For example, according to the latest data, the gap between the offered vacant jobs and employees was more than 60,000 people. This means that this is an excellent career for both men and women.
There are a large number of transport companies that are looking for new employees. And you can become one. The only question is what is needed for this.
Basics of the work of truckers
These specialists operate trucks of various types and purposes. Truckers can work on a freelance basis, using the dispatch services for owner-operators on this site, or work as the staff of a transport company on a permanent basis. Whichever path the driver chooses, the beginning of a career will be similar. Often truckers are on flights for a week or even a month — it all depends on the type of cargo and the distance to be overcome.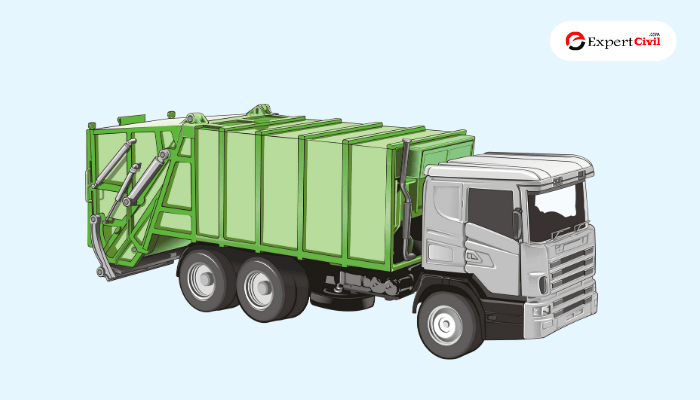 Qualified specialists know everything about trucks, the safety of cargo, and the mandatory laws for truckers. This is an excellent job for those who love cars and the road, ready to spend long hours alone at the wheel. You will visit many beautiful places and meet interesting people. But we will talk about the pros and cons a little later.
Truckers also have a lot and often contact people — with customers and dispatchers who coordinate your work.
How to become a trucker?
This is not the most challenging process, but you should be prepared because it may take a month or even more. But it's worth it because you will go through this procedure once and will be able to work safely for many years as a trucker.
1. Preparatory moments
To begin with, you must have a regular driver's license for passenger vehicles. The document must be issued by the state in which you live. A driver's license costs up to $100.
Also, before active actions, it is necessary to understand whether you are suitable for a trucker's work. Requirements for you in the profession: be at least 21 years old. Yes, you can get a commercial driver's license at the age of 18, but you will have to wait three years before going to work. You must also have a clean driving record and a solid work record. This will help you get a job faster and more comfortably in the future. Remember to read the rules and requirements for truckers on your state's website because they may differ from the generally accepted ones.
Next, we recommend that you consider the salary issue. Maybe you like trucks and the road, but the bills must be paid. So, how much do truckers earn? It depends on the work hours, the company you work for, and the contract terms. But you can safely expect $30,000 a year at the start. Experienced truckers receive $60,000 a year. Why is there such a big difference? Because the salary also depends on the type of cargo that you will be transporting. You will be paid more for transporting dangerous substances than for products for Walmart.
Also Read: 10 Different Types of Forklift Trucks 
The following vital point in preparing for work is to consider all the pros and cons of work. You can find polar opinions on the Internet. Someone says that this is the perfect job for everyone. Some believe that there are only disadvantages in the profession of a trucker. We recommend that you take an objective look at the situation. So, the first plus is speed.
How long are truck driving schools? No more than a month. And after that, you can safely go to work. Finding jobs is quite simple; the competition in the market is smaller than it may seem. Cargo transportation also offers you flexibility in the schedule.
But we must remember the disadvantages. You will have to be on the road for 12 hours in a sitting position. Many truckers forget about comfortable sleep and healthy food during trips. Of course, this is fixable, but it depends on your desire. Also, cargo transportation is often associated with tight delivery times, you will often be in a hurry.
How to decide on this job? Talk to experienced truckers who will tell you honestly about the profession. Also, rely on your desire and capabilities.
2. Prepare the documents
You will need a certificate of maturity or a diploma of secondary education. Such a document costs up to $150.
3. Start professional training
There are a large number of truck driving schools that will teach you in a month. You will pay for the training within $3,000. But don't worry, some transport companies pay their truckers for training. Look at all the available options and choose a school with good reviews. Theoretical lessons and practical truck driving lessons are waiting for you.
3. Get a CDL
There are different classifications of driver's licenses for truckers (A, B, and C), which differ in the size of trucks and the type of cargo. Together with your commercial driver's license, you will receive a confirmation code on your license. You will pay up to $150 for these documents.
4. Find a job
The Internet, or even a truck driving school, will help you with this, some of which provide tips on getting a job.
5. Complete training in the company
You will most likely be asked to undergo additional training within the transport company itself. They last no more than four weeks, and you make trips on them under the supervision of an experienced trucker.
Also Read: Who are the Best Concreters?
We are sorry that this post was not useful for you!
Let us improve this post!
Tell us how we can improve this post?