As a homeowner, you may need to select the right type of asphalt shingles for your upcoming roofing project or have a basic understanding of them for any upcoming roof replacements or repairs due to recent damage to your property. Choosing the best option for your home is crucial for both aesthetic appeal and long-lasting protection. The goal of this guide is to help you understand the differences between the three main types of asphalt shingles: 3-tab, laminated, and designer shingles, and make an informed decision that will best suit your long-term goals.  Let's jump right in.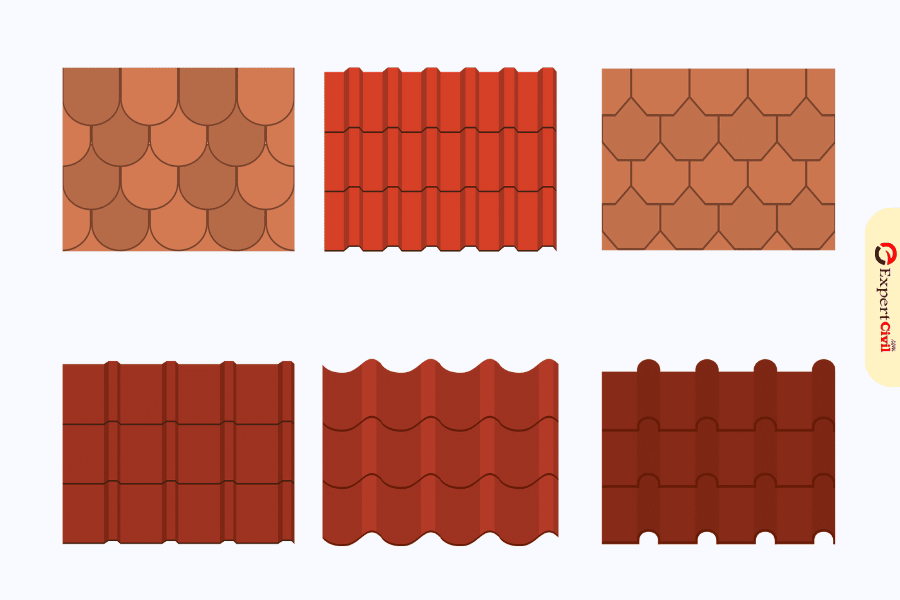 3-Tab Asphalt Shingles
3-tab asphalt shingles, also known as strip shingles, are the most common and cost-effective type of shingle. They consist of a single layer of asphalt material with cutouts, giving the appearance of three separate shingles. 3-tab shingles have been popular among homeowners for decades due to their affordability and ease of installation.
Benefits of 3-Tab Shingles:
Cost-effectiveness: 3-tab shingles are the least expensive option, making them ideal for homeowners on a tight budget.

Ease of installation: These shingles are lightweight and simple to install, which can reduce labor costs.
Drawbacks of 3-Tab Shingles:
Shorter lifespan: 3-tab shingles typically last 15-20 years, depending on the climate and maintenance, which is shorter than other types of asphalt shingles.

Limited aesthetic appeal: These shingles have a flat appearance and less varied design options compared to laminated or designer shingles.
Also Read: Asphalt Mixing Plant
Laminated (Architectural) Asphalt Shingles
Laminated shingles, also known as architectural or dimensional shingles, are a popular choice for homeowners seeking a more durable and visually appealing option. These shingles consist of multiple layers of asphalt material bonded together, giving them a thicker and more dimensional appearance. Laminated shingles are designed to mimic the look of wood or slate, providing a more aesthetically pleasing appearance than 3-tab shingles.
Benefits of Laminated Shingles:
Improved durability: Laminated shingles are more resistant to wind, rain, and other weather elements due to their thicker construction, which can result in a longer lifespan of 25-30 years.

Aesthetically pleasing design: The dimensional appearance of laminated shingles provides a more attractive and high-end look for your roof.
Drawbacks of Laminated Shingles:
Higher cost: Laminated shingles are more expensive than 3-tab shingles due to their enhanced durability and appearance.

Heavier weight: These shingles are heavier than 3-tab shingles, which may require additional structural support in some cases.
Designer Asphalt Shingles
Designer asphalt shingles, also known as luxury or premium shingles, are the high-end option for homeowners seeking the best in terms of aesthetics, performance, and durability. These shingles are made with multiple layers of high-quality asphalt material and often include additional features such as enhanced UV protection, algae resistance, and improved energy efficiency. Designer shingles come in a wide range of styles, colors, and textures to provide the most customization options for homeowners.
Benefits of Designer Shingles:
High-end appearance: Designer shingles offer the most variety in terms of style and color, allowing homeowners to achieve a unique and upscale look for their roof.

Customization options: These shingles are available in various designs, including options that mimic the look of natural materials such as wood, slate, or tile.

Superior performance and durability: Designer shingles are made from high-quality materials and have enhanced features that can result in a lifespan of up to 50 years or more.
Drawbacks of Designer Shingles:
Higher cost: Designer shingles are the most expensive option due to their premium materials and features, which may not be suitable for all budgets.

Installation complexity: The installation process for designer shingles can be more complex than other types of asphalt shingles, potentially leading to higher labor costs.
Factors to Consider When Choosing Asphalt Shingles
When selecting the right type of asphalt shingle for your home, consider the following factors:
Budget: Determine how much you are willing to spend on your roofing project, taking into account both material and installation costs.

Climate and weather resistance: Consider how well the different types of shingles perform in your area's climate, including their resistance to wind, rain, snow, and extreme temperatures.

Aesthetic preferences: Evaluate the visual appeal of each type of shingle and choose the one that best suits your home's style and desired appearance.

Maintenance requirements: Understand the maintenance needs for each type of shingle, including cleaning, repairs, and potential replacements.

Warranty options: Research the warranty coverage provided by manufacturers for each type of shingle and choose the one that offers the best protection for your investment.

Energy efficiency: Look for energy-efficient options that can help reduce your heating and cooling costs while providing additional environmental benefits.

Environmental impact: Consider the environmental implications of using asphalt shingles, including recyclability and the use of sustainable materials.
Installation, Lifespan, and Maintenance
The installation process for asphalt shingles varies depending on the type chosen. 3-tab shingles are easier to install, while designer shingles require more expertise. Proper installation is crucial for longevity and performance.
Consulting a qualified roofing contractor simplifies the selection and installation process. They can guide you in choosing the best shingle type and ensure proper installation. The lifespan of asphalt shingles depends on the material, climate, maintenance, and installation. On average, 3-tab shingles last 15-20 years, laminated shingles 25-30 years, and designer shingles up to 50 years or more.
Maintaining your shingles is essential for maximizing their lifespan. Regular inspections, cleaning, and repairs are necessary. Each type of shingle may have different maintenance requirements, so it's crucial to familiarize yourself with your chosen shingle's specific needs.
Working with a qualified roofing contractor simplifies maintenance. They can provide expert advice, conduct regular inspections, and perform repairs, ensuring your roof remains in excellent condition and prolonging the life of your asphalt shingles.
Helping You Make a More Informed Decision
There are many great asphalt shingles on the market today, and understanding the different types– 3-tab, laminated, and designer – is essential for homeowners to make well-informed decisions about what will work best for them in the long-term. By considering factors such as budget, climate, aesthetics, and maintenance requirements, you can choose the best type of shingle for your home that will provide lasting protection and enhance its overall appearance.
Frequently asked questions
What should I look for in a warranty for my asphalt shingles?
When evaluating an asphalt shingle warranty, consider the following factors:
Length of warranty: Warranties can range from 20 years to a lifetime, depending on the type and quality of shingles.

Coverage: Ensure the warranty covers both material defects and manufacturing defects.

Wind resistance and algae resistance: Check if the warranty includes coverage for wind damage and algae growth, which can be common issues with asphalt shingles.

Transferability: If you plan to sell your home, look for a warranty that can be transferred to the new owner.

Prorated vs. non-prorated warranty: A prorated warranty's coverage decreases over time, while a non-prorated warranty provides full coverage for the entire term.

Manufacturer vs. contractor warranty: Understand the difference between warranties offered by shingle manufacturers and those provided by the contractor who installs the shingles.
How do I know when it's time to replace my asphalt shingles?
Here are some signs that it might be time to replace your asphalt shingles:
Curling or cupping edges on the shingles.

Missing, cracked, or broken shingles.

Granules in the gutters or on the ground, indicating shingle wear.

Bald spots or areas with visible underlying roof material.

Sagging or buckling in the roof structure.

Water leaks or stains on the ceiling or walls.

Mold or mildew growth in the attic or on the roof sheathing.

The age of the roof is nearing or exceeding the expected lifespan of the shingles (typically 20-30 years for 3-tab shingles, 30-50 years for laminated shingles, and up to a lifetime for designer shingles).
If you notice any of these signs, consult a professional roofing contractor for an assessment and recommendations.
Also Read: How many yards in a ton of Gravel, Sand, Cement, Rock, asphalt, Mulch and Limestone