What is Highway Engineering
From the past two decades, there is a rapid growth in traffic (in terms of the number of vehicles as well as an increase in magnitude and frequency of loading of commercial vehicles) which requires High-Quality Multilane Roads and Intelligent Road Networks.
To design smooth, safer, eco-friendly, and sustainable roads require passionate, skillful, and inventive highway engineers. To satisfy the current and future demands, new areas in highway engineering should be explored in a realistic approach.
Definition of Highway Engineering
Highway Engineering is one of the sub-branches of Civil engineering that deals with the planning, design, construction, maintenance, and management of road networks.
Importance of Highway Engineering
The beginning of road construction started in the time of Romans. Some of them are still in existence. Romans constructed a system of roads and are hence they are considered to be pioneers of road construction.
The first road with an authentic record was built in the Assyrian empire. Even in our country, Sher Shah Suri built Grand trunk roads (GT Roads) in the Mughal times.
There is excavation proof that a road kind of construction even exists in the Harappa-Mohenjo-Daro (2500 BCE) civilization. We have studied those civilizations have existed near river beds.
In the current scenarios, development follows a roadway. Modern construction of roads started in the early 20th century. The roads are major means of transportation of people and goods.
The roads help the goods to reach their destinations and remote places easily. Finally, all of this adds to the economy of the country. The better the road networks, the better the economy is.
Earlier, only empirical and thumb rules were followed to design and construct roads. This empirical kind of construction of roads met the past demands but now new kinds of vehicles are introduced and the safety of users is given more importance from the last two decades.
To cater to the current demands and rapid changes there is a necessity for quality highway engineers. To design better roads, the approach being followed nowadays is a mechanistic-empirical approach.
NHAI (National Highway Authority of India) introduced NHDP (National Highway Development Programme) under which Highways are constructed with BOT (Build-Operate-Transfer) contracts.
There are different types of contracts like BOO (Build-own-operate), ROT (Retention of title), etc. Different modes of projects are being implemented by the Government of India, majorly PPP (Public-Private Partnership) and EPC (Engineering, procurement, and construction) type of contracts.
At different stages of the infrastructure projects, the Concerned department is checking the quality in each and everything by employing a third-party consultant.
It is necessary to follow everything mentioned in the IRC and relevant codes otherwise, the contractor has to give a valid explanation with supporting reasons to the concerned department or third-party consultant.
What is Highway Planning & Development?
Highway Planning
Highway Planning involves the estimation of future traffic, selecting a suitable road network if it is a new city and improvements for the old city network or growing cities. Highway engineers should predict and analyze all possible outcomes of highway projects.
The outcomes include the adverse impact on the environment, noise pollution, water pollution, and any other ecological impacts.
Financing
Developed countries like the USA, Norway, Switzerland, etc, or Developing countries like China, India, Brazil, etc somehow faced the challenge of allocation of funds to maintenance of road networks. The rapid growth in the motor vehicle industry and followed by economic growth always demand safer, better performing, less congested, sustainable highways.
The financing of public highways is a major challenge for developing countries. Constant changes are happening in automobile industries that demand changes in the highway as well.
Also Read: Types of Civil Engineering
Environmental Impact Assessment (EIA)
EIA is an integral part of highway project preparation work. The main purpose of EIA is to identify the environmental impact of the project proposal and in different alternatives, weighing their significance and severance, propose possible mitigating measures and provide necessary information for making decisions regarding the overall acceptability of the project from an environmental point of view.
UNEP (United Nations Environment Programme) defines Environmental Impact Assessment as a tool used to identify the environmental, social, and economic impacts of a project before planning and design, find ways and means to reduce adverse impacts at an early stage in project planning and design, find ways and means to reduce adverse impacts, shape projects to suit the local environmental and economic benefits can be achieved, such as reduced cost and time of project implementation and design, avoided treatment or clean-up costs and impacts of laws and regulations.
EIA involves the following major steps
Screening
Scoping
Assessment and evaluation impacts and development of alternatives
Reporting the Environmental Impact Statement (EIS) or EIA report
Review of the Environmental Impact Assessment (EIS)
Decision Making
Environmental auditing, monitoring, compliance, and enforcement
Important Highway developments in India
Sr.No.
Development
Year
1
Jayakar Committee
1927 (Formation)

1928 (Recommendations)

2
Central Road Fund
1929
3
Indian Road Congress
1934
4
Motor Vehicle Act
1939
5
First 20-year Road Plan (Nagpur Road Plan)
1943-1963

(Finished in 1961)

6
CRRI (Central Road Research Institute)
1950
7
Second 20-year Road plan (Bombay Road plan)
1961-1981
8
Third 20-year Road plan (Lucknow Road plan)
1981-2001
9
National Highway Act
1956
What are Highway plans?
Major developments of highway plans started in 1927. Jayakar committee is employed to study and recommend considerations to proceed.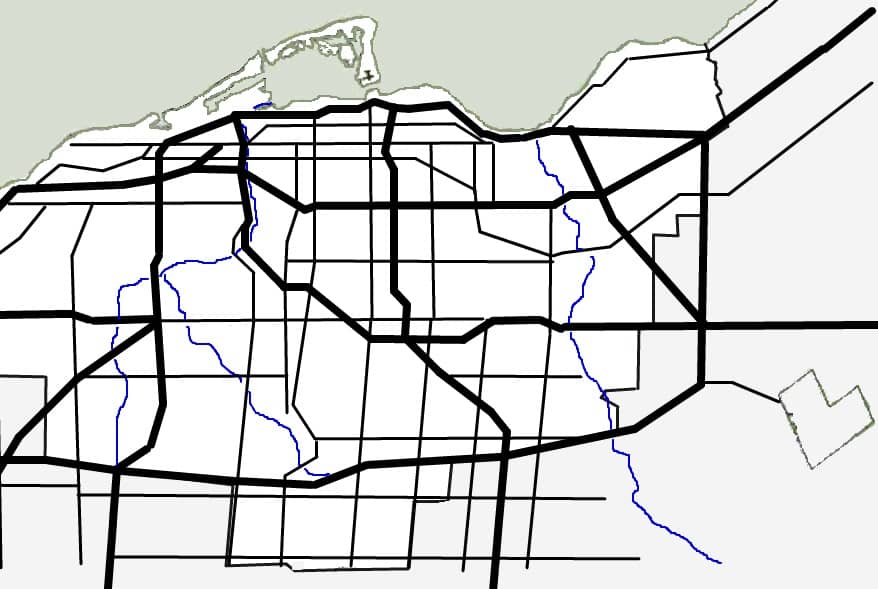 The following are the important Jayakar Committee Recommendations:
Road development should be considered as a matter of national interest
Tax on petrol should be levied to collect funds for road development
A semi-official technical body should be formed to act as an advisory body on various aspects of roads.
To conduct research and development, a research organization should be established.
The following are the road development plans are taken up in India:
1st 20-year Road plan or Nagpur Road Plan
2nd 20-year Road plan or Bombay Road Plan
3rd 20-year Road plan or Lucknow Road Plan
The major features of these plans are mentioned in the following table.
Sr. No.
Features
1st 20-year road plan
2nd 20-year road plan
3rd 20-year road plan
1
Venue
Nagpur
Bombay
Lucknow
2
Year
1943
1961
1921
3
Target at end
16 km/100 sq.km area
32 km/100 sq.km area
82 km/100 sq.km area
4
Total Road length target
5.29 lakhs km
10.57 lakhs km
27.02 lakhs km
5
Outlay
448 Crore
5200 Crore
6
Additional points
There are five different types of roads.
Expressways were added
Divided into three main categories:

1) Primary

2) Secondary

3) ODR and VR
Full form of the different highways
NH- National Highways
SH- State Highways
MDR-Major District Roads
ODR-Other District Roads
and VR-Village Roads.
Also Read: Branches of Civil Engineering
Purposes and Objectives of Highway Plan
Purpose
To provide an efficient, sustainable, and user-safely road network
To provide transportation facilities for people and goods
To boost the economy
To reduce travel costs and save time
To provide the road connectivity to every part of the Country
Objectives
To plan the overall road network for efficient and safe traffic operation, but at minimum cost. Here the costs of construction, maintenance, and resurfacing or strengthening of pavement layers and the vehicle operation cost to be given due consideration.
To arrive at the road system and the lengths of different categories of roads that COLUD provide maximum utility and could be built within the constraints of available resources during the construction period
To work out a suitable financing system
To divide the overall plan into phases and to decide priorities
To plan for future requirements and improvements of roads because of anticipated developments
To fix up date-wise priorities for development based on utility
Construction of highways and roads
Flexible Pavement
There are different layers in Flexible pavement like surface course, binder course, granular layers, and subgrade. Generally, DBM is preferred for binder courses and Bituminous concrete for the Surface course. Construction of Flexible pavements starts with the preparation (strengthening or compacting to the desired level) of subgrade to the required thickness.
Then, granular layers are constructed to the designed thickness. The top BT (Bituminous) layers are laid over granular layers or cement treated, etc. Different type of rollers is used to compact each layer.  The paver machine will pave the BT (Mostly Hot Mix Asphalt) layer to the desired thickness followed by a smooth wheel roller to compact it. The laid road is open to traffic only after it reaches ambient temperature.
Rigid Pavement
Four types of Rigid pavements are constructed namely Plain concrete pavements, Reinforced concrete pavements, continuously reinforced concrete pavements with elastic joints, and fiber-reinforced pavements.
The layers involved in rigid pavement construction are surface course (PQC-Pavement Quality Concrete), Base course (DLC-Dry Lean Concrete), and Subgrade (It should be compacted to 500 m thick unless it satisfies the requirements). Rigid pavements need to be cured for 14 days before opening to traffic.
Also Read: WBM Road – Its Construction, Maintenance, Advantages & Disadvantages
Maintenance of highways and roads
Pavement deteriorates as age increases. The pavement distresses are four types.
Surface cracks (Fatty surface, Hungry surface, Smooth surface, and Streaking)
Cracks (Hairline cracks, Short and fine cracks, Alligator or Map cracking, Longitudinal Crack, Transverse Crack, Edge Crack, and Reflection Cracks)
Deformation (Slippage, Rutting, Corrugation, and Shoving)
Disintegration (Shallow Depression, Settlement and upheaval, Stripping, Ravelling, Potholes, Edge breaking, Lane to shoulder drop-off, and Lane to shoulder separation)
Cold mix asphalt is generally used for patchworks. Sound construction practices, proper design, and material selection can decrease maintenance costs. The concrete pavements do not require maintenance generally but if any major cracks appear (Due to improper design or construction practices) they must be addressed otherwise, it can lead to failure of the pavement.
Highway Engineering Safety
Over the last two decades, the accident rate has touched a 5% increase in growth rate. In India, the death rate per vehicle is 10-20 times more than the other developed countries like the USA, UK, China, Japan, etc.
Out of all types of vehicles two-wheelers, Cycles, Pedestrians contribute to 60 to 80% of traffic fatalities. Also, they don't have protection like cars so the injuries will be severe.
To make sure of all road user's safety nowadays RSA's (Road Safety audits) are conducted from start to end of the project.
RSA is a formal procedure for assessing safety performance examination of an existing or future road or intersection by an independent team.
RSA's should be conducted at every phase of the project. From Rural roads to National highways, it can be conducted. It is a low-cost proactive approach to improve the safety of all users.
It can quantitatively, estimates and reports potential road safety issues and identifies opportunities for improvements in safety for all road users.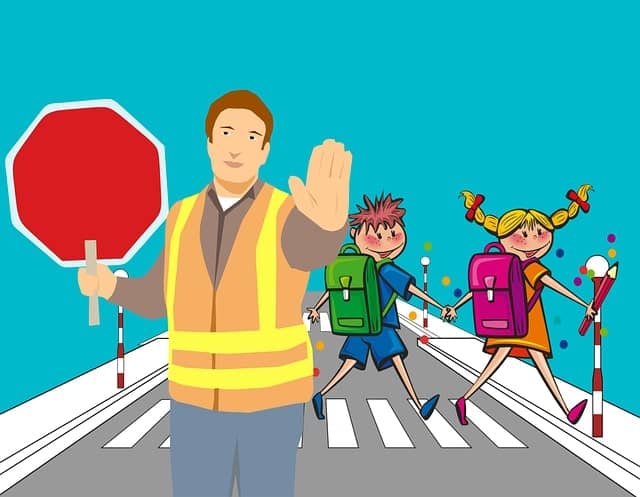 Road Safety audits involve the following steps:
Project Information
Commencement meeting (wit
Document assessment
Site inspection
Completion meeting
Gap Report
Also Read: Different types of roads in India
Conclusion from RSA (Road Safety Audits):
Minimization of the risk and severity of accidents
Reduction in whole life cycle cost
Minimized need for remedial works
Improvement in safe design practices by everyone involved in planning, design, construction, maintenance of roads.
Scope of highway engineering
Highway engineering deals with various phases like traffic and transportation studies and analysis, planning of road network, alignment, design of road geometrics, materials, pavement design, construction and maintenance, highway traffic operation, safety, regulation and administration, appropriate investigations, economic and social financial analysis, EIA, and Social Impact Assessment.
 Scope of Highway Engineering
Phases
Details
Development, planning, and locations
Historical Background, Engineering surveys, Mater plan, Basic plan, and Highway alignment
Highway design, geometrics, and structures
Road geometrics and their design: Geometric design, pavement design, Design factors, thickness design, overlay design, and Design of drainage systems
Traffic performance and its control
Traffic studies analysis, Need for new road links; Traffic regulation and control: Intersection design and their controls with signs, signals, islands, and markings.
Materials, construction, and maintenance
Highway materials, mix design, construction of different types of pavements, Earthwork, Water Bound Macadam, Bituminous surfaces, Cement Concrete Roads, Pavement Evaluation and maintenance, Failure of pavements, and Highway Drainage maintenance
Economics, Finance, and Administration
Road use cost and economic analysis (EIRR), Financial analysis (FIRR), Income return rate, Finance and phasing
Job descriptions of a Highway engineer
Describe the roles and responsibilities of a highway engineer on site.
Construct roads as per drawings and specifications
Conduct a pavement condition survey
Data Collection (TVC survey, Axle load survey, O-D surveys, etc)
Pavement evaluation
Design of pavements
Design of overlays
Design of road geometrics
Design of highway drainage
Preparing road safety audits
Optimum utilization of resources
Implementing sound construction and quality practices
Preparing everything required for sound DPR (Detailed Project Report).
Highway engineer average salary in different countries
The national average CTC of Highway Engineer is 4.3 CTC in India.
| | |
| --- | --- |
| Country | Average Salary per year in Dollars ($) |
| United States of America | 78,139 |
| UK | 52,967 |
| UAE | 31,038 |
| Australia | 1,60,288 |
| Canada | 77,063 |
| India | 4855 |
| Pakistan | 2645 |
| Nepal | 7384 |
Also Read: Top 5 MSc Degree in Civil Engineering & Construction Management
We are sorry that this post was not useful for you!
Let us improve this post!
Tell us how we can improve this post?