A lavish luxury living room is definitely a dream for many! Decorating one that looks like a million bucks and deserves a spot in a magazine is a game of a few trials and errors, which you can fix quickly with our list of seven modern-looking classy luxury living room ideas.
7 Ideas for a Rich Luxury Living Room
1. Decorative Moulding
Thinking of elevating your living space and making it look high-end without too much effort to change your overall living room design? Try incorporating decorative moulding on the roof!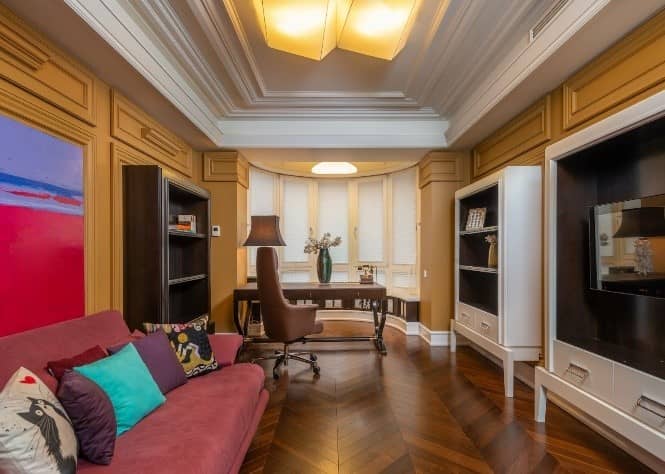 To really make the room stand out, paint the moulding the same shade as the walls. Or you can go contrast in your colours! If you have typically unconventional wall colours like golden brown or dark shades of green, a white-coloured decorative moulding is perfect to tone down the drama.
2. Marble Flooring
If you are tired of your current flooring or it's just plain worn out, choosing imported marble could be the perfect choice to enhance and refresh the room. Marble makes any room look stunning by bringing a touch of elegance and charm to it.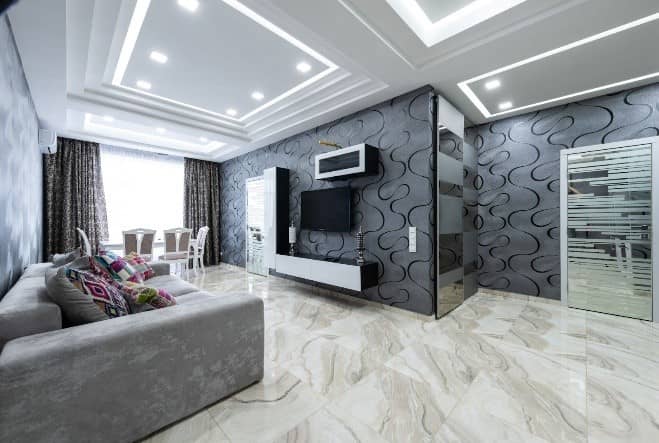 Moreover, its luxurious look can be hard to beat. Marble flooring also offers the durability and functions you need, making it a great choice overall.
3. Modern Light Fixtures
Get rid of that builder-grade illumination and switch up to something stylish. Try a grand chandelier above a coffee table or set two classy sconces beside a fireplace for a striking look and improved room harmony.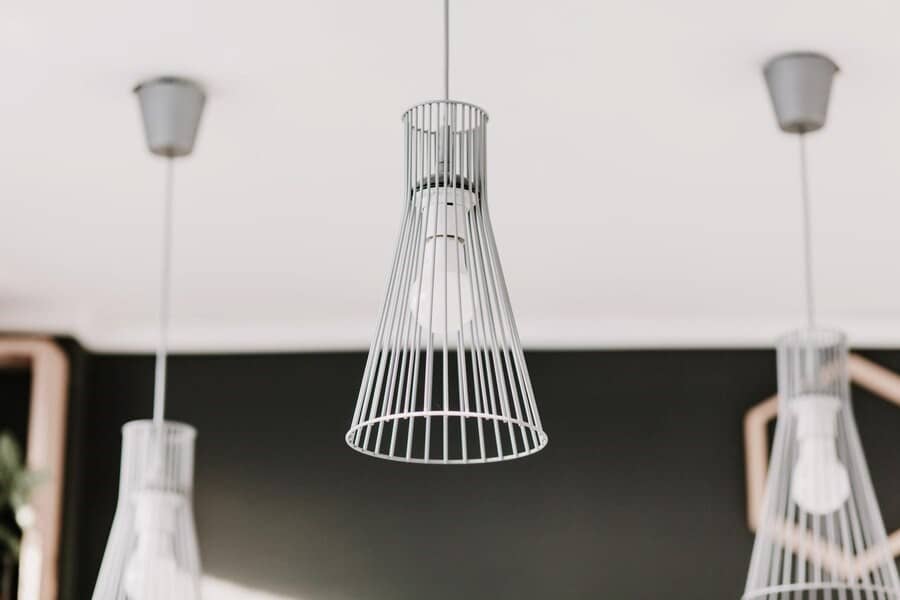 Put in a knob for a soft atmosphere in the evening, and become aware of the atmosphere's capability. If you would like to be extravagant, use exclusive lighting. It can visibly enhance the décor, and dim lighting can give a space the feel of a fine gallery.
4. Antique
Antiques exude a sense of history and wisdom unparalleled by modern items. Giving your space an aura of wisdom and timelessness is easily achievable with antique décor. Unique pieces that have their own unique ambience cannot be replicated in mass-produced items.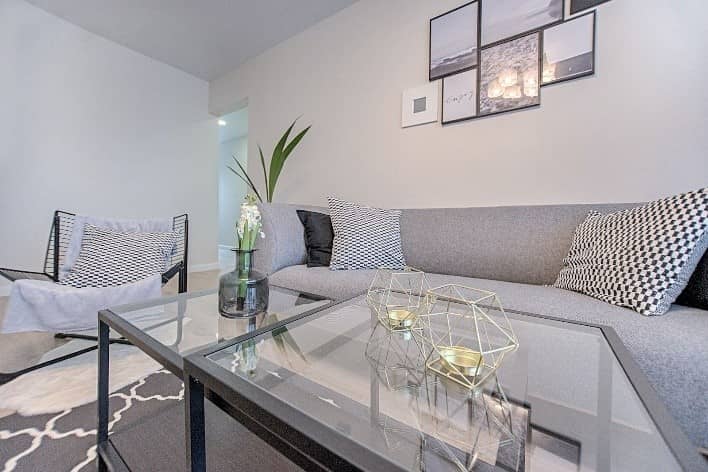 Large-scale furniture, lamps, and mirrors all add to the effect. Even small trinkets and frames can add a touch of 'je ne sais quoi,' providing a classic yet dreamy décor.
Also Read: Innovative Wall Painting Decors – Turn the Interior Room into Artwork
5. Textiles
Another fabulous way to make a living room look luxurious is through the help of textiles! Incorporating luxurious fabrics into your décor gives your room a truly expensive aesthetic. Spend the extra money on textures like velvet, mohair, and boucle to upholster furniture or create eye-catching accent pillows. With these fabrics being hugely fashionable, finding a piece that fits perfectly with your existing space won't be difficult.
If you're highly selective of your choices and the pretty options in the market don't suit your taste, you can always turn to your local tailor to get beautiful pillow covers sewn. Pick the aesthetic of your choice. You can go for traditional printed pillows or modern feather inserts!
6. Mix and Match
Creating a balanced blend of contrasting elements is an effective means of giving any project a sophisticated appearance. To accomplish this, prioritise luxury elements such as light fixtures and high-end fabrics for your splurge items.
Choose other essential choices, such as natural wood side tables, for the more economical pieces. Remember to avoid opting for less-expensive synthetic woods or veneers, as these could compromise the overall elegance of the space.
7. Large-scale Art
A statement piece of art is the perfect way to create an alluring, luxuriant atmosphere in your living room. Ensure that the art you choose has personal importance, unlike an item you bought from a random home decorating store. So, place that framed art strategically to bring a room to life and create a polished focal point.
The perfect addition of large-scale art that has a personal significance to you or your loved ones can enhance your living space, giving it an eye-catching appeal and making it the centre of every conversation.
Bottom Line
Reinventing your normal space into an expensive living room is all about keeping it classy and sticking to your style! Nothing sounds like a massive turn-off than a home that is not a true reflection of your aesthetic. So, let the trends come and go because that's the only way you can make the most out of your space.
Add classy antiques and art pieces to enhance the overall décor of your living hall. Ditch the bland lighting and opt for a cooler version of modern lighting. Go bold with a quirky mix and match, and incorporate marble into your living room to make it stand out!
Also Read: Best Free Home Designing Software, Apps, and Tools