Clogged drains in the bathroom or kitchen are a terrible way to start the day. Clogs in the drain may occur everywhere water drains, including the sink, tub, shower, washing machine, and toilet. More specifically, restrooms. Clogged drains seem like a significant problem, but in most cases, they are isolated to a single fixture or bathroom and can be fixed without effort.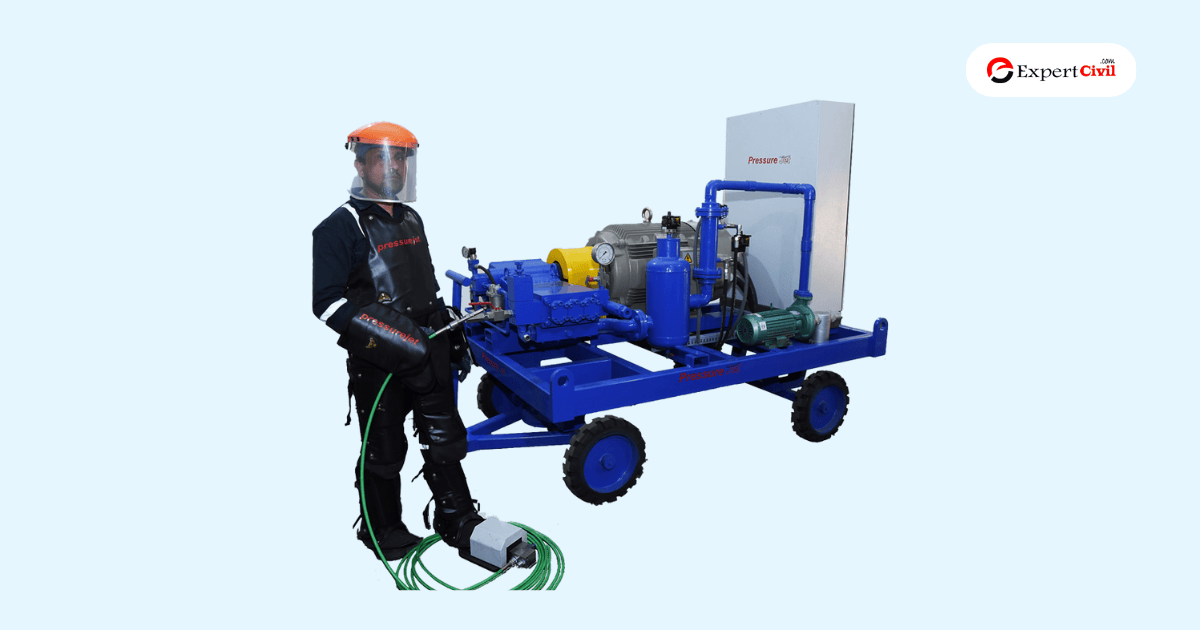 Your first reaction may be to go for the phone and get a plumber to come out and clear the clog. Perhaps you have already read the widely-read "Do-It-Yourself" blog written by gold coast plumbing specialists on drain cleaning.
Call Gold Coast Plumbing Experts if you've tried everything on the do-it-yourself list and still have water sitting in your sink or bathtub with no sign of draining. Our drain cleaning plumbers use water jetters to clear your drain or sewage line. While waiting for our arrival, let's compare and contrast the drain cleaning techniques utilized by professional plumbers with those employed by the average homeowner.
Also read: Types of plumbing Traps
The Methods That Plumbers Use to Clear Out Your Pipes
A bottle of Drano or a plunger won't be able to clear drains and sewage lines that have serious blockages.
Expert plumbers now have access to cutting-edge equipment in the plumbing sector, allowing them to remove blockages more quickly and efficiently than ever before. Every skilled plumber will have a variety of specialized equipment, such as pipe wrenches, drain cameras, and hydro-jetting machines, in the back of their vehicle.
Drain-cleaning plumbers use water jetters
Even though using a plumber's snake or a drain camera is exhilarating, nothing compares to the thrill of using Water-jetting equipment. It uses high-pressure water jets to clear drains and sewage systems of decades' worth of oil, soap, and other debris.
A hydro-jetting machine's powerful water streams, which may reach as high as 35,000 pounds per square inch (PSI), are more than sufficient to eradicate all traces of residue from your pipe walls, returning them to a "like-new" state.
A high-pressure hose fitted with a tailored nozzle is used for water jet sewer cleaning. A machine pressurizes water and sends it via jets on the nozzle head, flushing out the pipe as it goes. High-pressure water jetting is an efficient method for clearing pipes of any built-up debris.
When cleaning commercial or municipal sewers, it's best first to obtain a camera line examination to see where the clog is and what additional repairs could be needed, mainly if tree roots are in the area. Water jetters, a plumbing tool for drain cleaning, remain the most effective and inexpensive solution for domestic sewage systems.
Only the worst cases of obstructions in residential sewers need the use of water jetting equipment. But public pipelines and industrial sewage systems are a whole other story. Due to their greater diameter and capacity, high-pressure water jetting is generally the best alternative.
Advantages of water jet sewer cleaning
A clog in the sewage line might cause the drains within the building to start backing up and overflowing. Your property's sewage systems need regular maintenance, and a water jet sewer cleaning may effectively remove even the most stubborn obstructions.
People frequently compare a water jet and a laser beam because of how well they perform. Because of the tremendous pressure, water streams may be directed to cut through almost any material, including tree roots, dry concrete, and even wood.
A water jet may pulverize and sweep away practically any substance because of its high pressure. Water jetting is the most effective method for removing oil and dirt inside pipes. This method guarantees that your sewage line will be cleaned thoroughly down to the pipe walls.
Compared to other commercial sewage cleaning methods, water jet cleaning may be more cost-effective and less hazardous to the environment.
As water jetting requires water at very high pressure, it is entirely non-hazardous to the surrounding environment.
Sewer pipes on the commercial property need regular maintenance to function correctly. Cleaning sewage pipes with a water jet is an efficient and cost-effective way to keep them open for longer.
Driveway culverts and outdoor drain pipes may also be cleansed using water jetting. Gold Coast Plumbing Experts can clean your pipes with high-pressure water jets if you call them immediately.
Also read: Common plumbing Problems