Mid-century Modern (MCM) homes have grown in popularity in recent years, particularly in locations where mid-century architecture is highly prized. MCM homes have a distinct design and open floor layouts that appeal to many homeowners. Owning an MCM home, on the other hand, presents its own set of issues, particularly in terms of plumbing. There are various plumbing issues that homeowners should be aware of, according to a plumber in Concord, California, where MCM homes are prominent.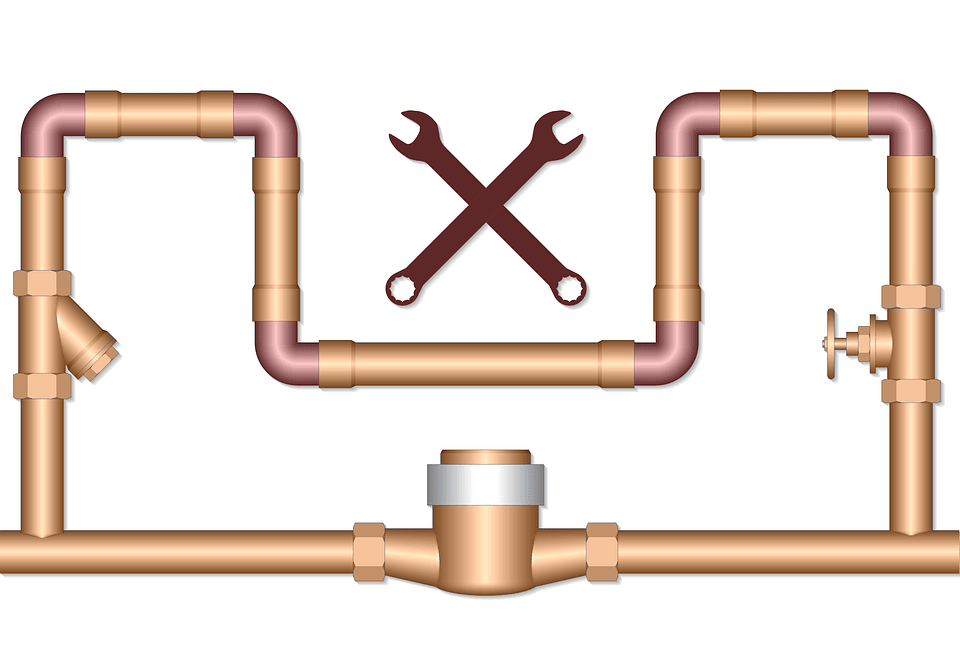 Outdated Plumbing Materials
MCM homes were built between the 1940s and the 1970s. Thus the plumbing materials utilized at the time are now obsolete. These homes usually were built with galvanized steel pipes, which corrode and cause leaks and low water pressure. Furthermore, MCM homes may contain old plumbing fixtures that are no longer up to code and might cause water flow and drainage issues.
According to a plumber in Concord, where MCM homes are common, homeowners might consider re-piping their homes using modern plumbing materials like copper or PEX pipes. Replacing old fixtures with new ones can enhance water flow and drainage while ensuring compliance with current plumbing rules.
Low Water Pressure
Low water pressure is a typical issue in MCM homes and can be caused by various circumstances. As previously stated, one of the primary culprits is outmoded plumbing materials. Another possibility is a clogged or damaged water main or an inadequately sized water supply line.
To fix the low water pressure recurring problem in your MCM home, consult a licensed plumber to establish the source. To address this issue, re-piping using modern plumbing materials, cleaning or repairing the water main, or upgrading to a more significant water supply line may be required.
Also read: 5 Types of plumbing Traps – With Their Requirements and Advantages
Sewer Line Problems
Aging pipes and tree root intrusion can cause sewer line issues in MCM homes. Sewer lines can corrode and brittle with time, resulting in leaks and blockages. Tree roots can also invade sewer systems, creating damage and clogs, resulting in backups and sewage overflow.
To address this problem, Homeowners should get their sewer lines inspected by a licensed plumber regularly to discover any potential issues. A sewer snake or hydro jetting can be used to remove tree roots. However, damaged or corroded pipes may need to be replaced.
Slab Leaks
Slab leaks occur when pipes beneath a home's concrete slab begin to leak. Many causes can contribute to this, including improper installation, corrosion, and shifting soil. If left untreated, slab leaks can cause severe damage, such as foundation damage, mold growth, and expensive water bills.
To detect potential slab leaks, homeowners should have their plumbing system tested regularly. Early diagnosis and repair can help homeowners avoid further damage and save money on their water bills.
MCM Homes Plumbing Issues: Professional vs. Do-It-Yourself
Mid-century modern (MCM) homes are known for their distinctive architectural styles. Still, they also have their share of plumbing problems. According to a plumber in Concord, where MCM homes are common, issues include old galvanized pipes, inadequate ventilation, and leaking fixtures. While DIY plumbing may appear to be a cost-effective choice, it is frequently preferable to employ a professional plumber with MCM home experience.
Professionals have the knowledge and instruments to effectively diagnose and fix plumbing problems, avoiding potentially costly mistakes. Professional plumbers can also recommend improvements to old plumbing systems, enhancing efficiency and reducing future problems. As a result, it's recommended to leave plumbing issues in MCM homes to the pros.
Conclusion
Midcentury modern homes are common and have a distinct style and design; according to a plumber in Concord, they also have plumbing issues. Homeowners may experience outdated plumbing materials, low water pressure, sewage line issues, and slab leaks. However, with the assistance of a licensed plumber, homeowners may identify and correct these concerns to ensure the proper operation of their plumbing system. If you own an MCM home, it is critical to keep up with plumbing maintenance and repairs to avoid costly damage in the long run.
Also read: Blueprint Symbols for Architectural, Electrical, plumbing & Structural Steel