What Is a Floating Floor?
A floating floor is a flooring installation method not used for nailing or gluing to the subfloor. Instead, it is a special type of flooring called a Sprung floor, used to enhance sports or dance performances by reducing noise or vibration. This type of floor is constructed over an existing floor or subfloor and includes a sound-insulating layer of glass fibers felt or cork, held in place by neoprene pads, and a laminate top layer.
The gap between the floating floor and the walls is covered by skirting boards or mouldings. Floating floors are commonly used in movie theaters, screening rooms, home theaters, computer speakers, gaming consoles, and car audio systems. However, they are not suitable for wet areas such as bathrooms, kitchens, or exterior doors.
How to install a Floating Floor?
1. Area of Installation
Before you install it you should know how much quantity you will use in that area, so purchase decisions are made accordingly but it is good to buy more than what you want. With the measuring tape, you must measure the room from one wall to another and measure the distance of the opposing to each other. The total area you will need to cover with pre-finished hardwood flooring. If your subfloor is made of concrete then it is covered with wood or engineered wood. You must check the moisture in the concrete subfloor if it is less than 4% then you process it next.
2. Preparing the area of Installation
At the floor use the various levels to check floor you make is even or not. Fill the unfilled spots with the patching compound. When you have done with this so you vacuum it for cleaning of dust.
3. Choose the floating flooring
Calculate how much flooring is required to purchase. Now you must fit it in the room, it might take 3 to 4 days for them to fit properly into the room then you install it.
4. Cutting of the flooring
Now cut the flooring sheet to the proper measurement with the help utility knife. When you are done with the cutting, you can set it on the floor of your choice like irregular shape, diagonally, etc. Then you can seal it with the help of duct tape.
5. Using of hammer
Next, with the help of a wooden hammer, you can gently kick on it to fix it properly. If any portion is left out after fixing, then you cut it out using an electric cutter.
6. Finishing of flooring
The next row is set with the same process. When you finish the whole flooring of the room then remove the tape after 2 days and clean it. Especially remove all the spacers.
Also read: 10 Types of Flooring used in Construction with their Advantages and Disadvantages
The cost involved with Floating Floor
1. Laminate
The price per square foot ranges from 0.79 dollars (64.20 rupees) to 3 dollars (245.33 rupees).
2. Underlayment
The price per square foot ranges from 0.29 dollars (18.81 rupees) to 0.79 dollars (64.60 rupees).
3. Installation
The price per square foot ranges from 2 dollars (163.55 rupees) to 3 dollars (245.33 rupees).
4. Materials
The price per square foot is 1 dollar (81.78 rupees). The cost may vary from one place to another due to different sellers, the demand for the material, and different transportation costs.
Types of Floating Floor
1. Luxury Vinyl
It is softer than other floorings and more comfortable. It is 100% resistant to moisture damage. LVP comes in the pieces like puzzles that are joined together as a puzzle using the click and lock method. It is the lowest price flooring option.
2. Engineered Hardwood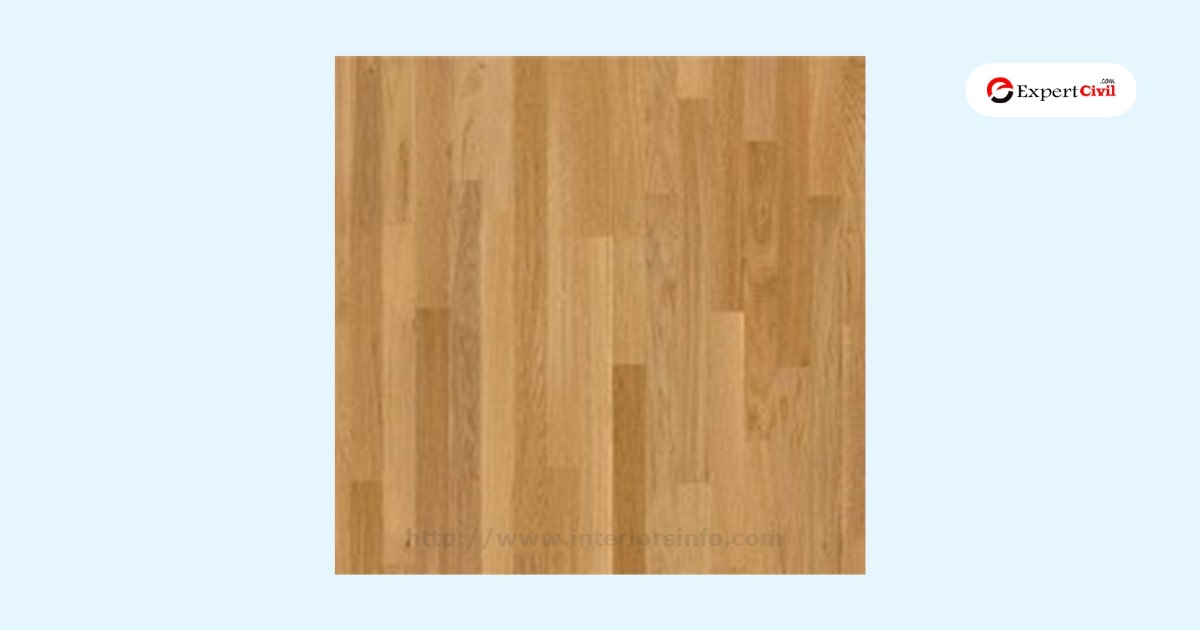 It is installed by stapling the floor to the subfloor, it is also good and works well as a floating floor. The main surface layer of engineered hardwood is glued to the core layer and installed above the existing floor. Engineered wood is the best version of solid hardwood.
3. Laminate
It is perfect for a messy and busy home. This is also stylish and looks aesthetic for a home. It is installed by gluing the decorative layer locked with the core layer as the puzzle is locked with each other. These are good for homes, and their material, and allow the flooring to expand. Laminate floating flooring is great for areas with high traffic such as kitchens or living rooms.
Advantages of Floating Floors
The pros of floating floors are as follows:
These are not expensive and very easy to afford. It does not need any special worker to install it, so the labour cost is also reduced.
It is good for the environment and does not give any type of harm because less material is used to make it.
Mainly wood is used to make it reusable.
They are removed easily from the floor so they can be reused without any damage.
They are very much comfortable because their material is soft, and it is also flexible.
There is a gap between the floor and the subfloor so it is good for sound and vibration, it does not give any shiver to the whole building.
These easily absorb shock because isolators are fitted in between. They make them highly suitable for any electric case.
Disadvantages of Floating Floors
The cons of floating floors are as follows:
Moving heavy furniture damages the floating floor.
There are several layers in floating flooring, which also have a thin layer so sometimes they may be damaged and must be replaced.
When the two layers of the floating floor are loose, they create a disturbing noisy sound.
If the high humidity level is high, it might create a problem for the floating floor.
Floating floors are not that durable as compared to other floorings. They get scratched easily so they are not ideal to use in high-traffic or pet homes.
Some people may not find it comfortable because at last it is installed over the concrete floor.
If the floating floor is not installed properly so the sound passes from one floor to another easily.
It is difficult to install, especially when you are not familiar with DIY projects.
Floating floors come in limited options, colors, and styles so you have fewer types of designs in the market to use in different terms.
Frequently Asked Questions (FAQs)
How to install a stair nose floating floor?
To install a stair nose floating floor first you must mop and clean the stairs.
Steps involved during installation:
1. Stair nose trim
2. A circular saw
3. A measuring tapes
4. A pencil
5. A straight edge
6. Laminate floor glue
7. Small nails
8. Laminate floor putty
9. A putty knife
Can you glue down a floating floor?
No, you do not glue down a floating floor. If you glue down it, it might damage your whole flooring or not install properly.
What causes gaps in floating floors?
Humidity, Temperature, High-traffic, Improper installation, Foundation does not settle properly, etc. are some causes of gaps in floating floors.
How to fix gaps in the floating floor?
There is a tool called Floor Gap Fixer on the market you can use that to fix the gaps.
Which type of Flooring Materials Can Be Floated?
There are three types of floating flooring materials
 
1. Luxury Vinyl
2. Laminate
3. Engineered wood.
What are the Cons of Floating Floors?
1. Floor Damage issue
2. Sometimes make noisy sound
3. High humidity may create problems
4. Not more durable than other floorings
5. Sometimes it is not comfortable
6. Limited edition
7. Difficulties in installing
We are sorry that this post was not useful for you!
Let us improve this post!
Tell us how we can improve this post?