Here we have listed and described each type of table you would need for your house, including coffee, dining tables and more.
You're not alone if, while looking for furniture for your home, the sheer number of tables available in both local and online furniture stores causes your eyes to glaze over.
Tables are a crucial piece of furniture that should be carefully chosen for every area in the house, from the bedroom to the living room. These are frequently only considered essential to place in the dining room and next to the couch. A room can be made or broken by the appropriate table. There are numerous types and designs of tables that can improve the aesthetics of your space. Additionally, they offer surfaces for convenience and design.
Types of tables
Utilizing different types of tables for various functions is convenient and improves the comfort, functionality, and aesthetics of your house.
1. Accent Table
A console table, end table, coffee table, or any other style of table can be referred to as an accent table. Never be frightened to be imaginative! Accent tables can be made out of a trunk, an old chair, or a shelf.
The majority are tiny decorative tables. If you want to add a little bit to your living space but don't need to reserve a larger amount of furniture, an accent table can be the answer.
2. Coffee table
In a living room or seating area, a coffee table is typically used and positioned in front of the couch. It can be used to display food, drinks, coffee table books, plants, or little trinkets. Typically, in a living room or lounging area, the coffee table is placed in front of the sofa. Without a coffee table, a living room would not be complete.
This type of table serves as a gathering spot for family and friends and a storage location for food, beverages, remote controls, and toys. It is crucial to buy a coffee table you like because they create the ambience for the space.
3. Computer Table
Its purpose is to give a workspace for a computer, which is why it is more frequently referred to as a computer desk. The table need only be a flat surface that is the right height for comfortable use. It can, however, just hold the keyboard tray, the computer stands, or even a monitor extender.
The keyboard drawer and cable routing holes are often located on the back. Additionally, it might have a shelf built in to hold the printer. The L-shaped desk is a common design since it has the largest work surface.
4. Conference table
To give the appearance of solid wood, a base material is joined to a thin layer of wood veneer. A small, pricey piece of wood, plywood or mixed particleboard could be used as a base material. Solid woods are frequently used because they have a superior natural impression and discernment and are exceptionally durable for heavy use.
The veneer is similar to laminate, but it has the advantage of being made of wood and having the ability to be refinished. For the veneer tabletop simulation, the sealing and fastening of those thin wood strips are essential since they will expand and contract in response to temperature fluctuations.
5. Bistro Tables
The bistro tables are a great solution for small spaces that require additional seating. To create a welcoming ambience, you could even use it as a side table in your dining room or a small living space.
Bistro tables only come in one standard size. They take up less space as a result, but there is still enough room for your favourite vase and a set of glasses.
6. Metal Table
A metal table is merely a piece of furniture made of metal. A metal table is typically used in place of a dining table as well as a work and study table. It has a shiny appearance and is made up of numerous metal types.
This kind of table is quite sturdy and is frequently used in settings where durability is required, such as in kitchens and workshops. Families that choose the newest industrial look can find metal tables everywhere, from accent pieces to dining room tables to coffee and end tables.
7. C Tables
C tables are distinctive and adaptable. They have two legs instead of four, which descend into a C-shaped base. This means that whether you're sitting on the couch, in an armchair, or even in bed, you can turn this small table around to place it across your lap.
8. Nesting Tables
They can be utilized as side, end, and accent tables. When you're sitting down, you can draw them apart to create a larger surface area, and when you're not using them, you can set off two or three nesting tables that can be placed together in one spot or dispersed across the space. We can nest them back together to conserve space.
9. Patio Tables
Patio tables are made to withstand the weather and can be used on a deck, porch, or another outdoor area (though some must be wintered indoors if you live in a harsh climate). However, modern patio furniture often looks good enough to use indoors and is not only made of unsightly white plastic.
10. Kitchen Tables
Kitchen tables are generally found in kitchens! It's because they are workhorses made to be used every day by the family for activities like play, work, meals, and crafts. They can occasionally only accommodate two people (in which case, they are commonly referred to as bistro tables), but more frequently, they can accommodate four to six people.
You can purchase a standard tiny dining room set or something with more space-saving features, including breakfast nooks in corners.
11. Marble Table
Marble is one of the more frequently used materials for tabletops due to its strength and beautiful appearance.
It is a metamorphic rock produced when limestone is subjected to high pressure and heat, causing the rock to darken and develop mania stripes. A tabletop must occasionally be re-sealed because marble is porous by nature.
12. Work Table
The work table is merely a table with a single purpose. The work table is not the most useful piece of furniture and might look odd if it is not placed in the right place, but it is designed to serve a single purpose, such as supporting your work in carpentry, gardening, or any other activity.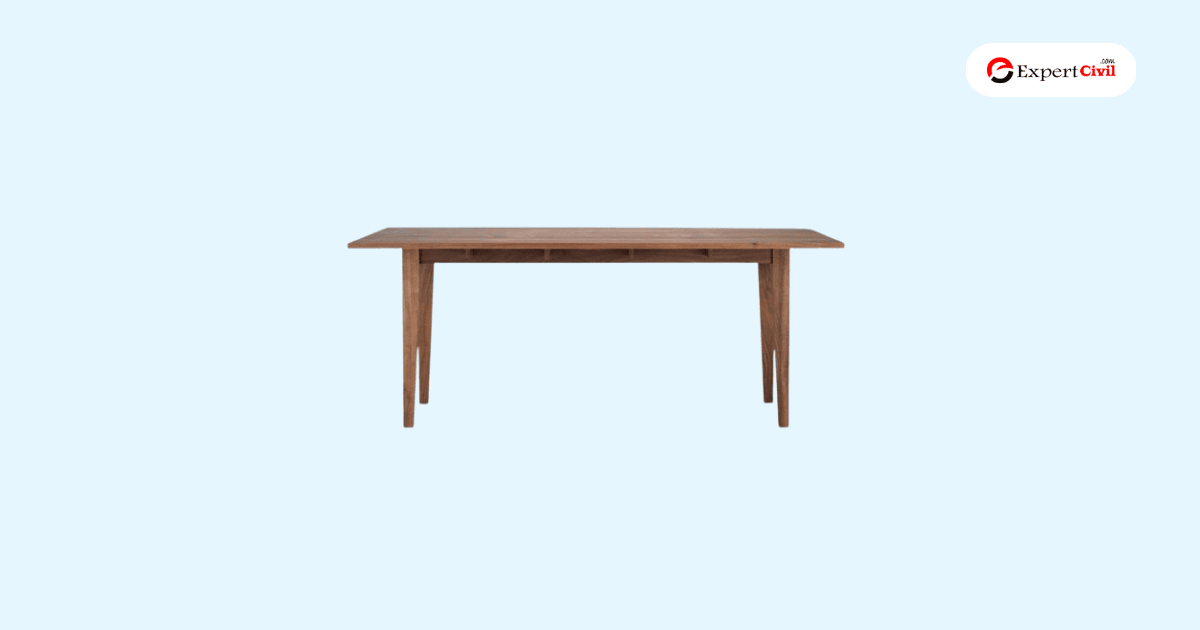 Depending on your preference, they come in several sizes and forms and can be used standing up, sitting down, inside, or even outside.
13. Bar Table
These large tables are ideal for families who frequently host parties or who desire a large surface space for preparing meals and planning big dinners or get-togethers.
It is built to last and will be a significant and fashionable addition to your home for several years as you host gatherings and look for your family's needs. They often have a few seats and are square, round, or rectangular.
14. Console Tables
The console table is only a piece of furniture that serves as a storage table as well as a bridge or transition between two locations. Most people view the console table as a stylish piece of furniture that improves the look of the living space.
Smaller items like remote controls, keys, or even a whole pot filled with a lovely flower arrangement can be concealed on the console tables. Because they are long, slender, and thin, console tables and end tables are frequently switched because they look great near an entrance or behind a sofa.
15. Dining Tables
When you think about dining tables, a picture of a large table in the middle of a room with chairs surrounding it usually comes to mind. Many homeowners have enjoyed the small dining table, especially those who live in small flats that lack enough space for a large dining room.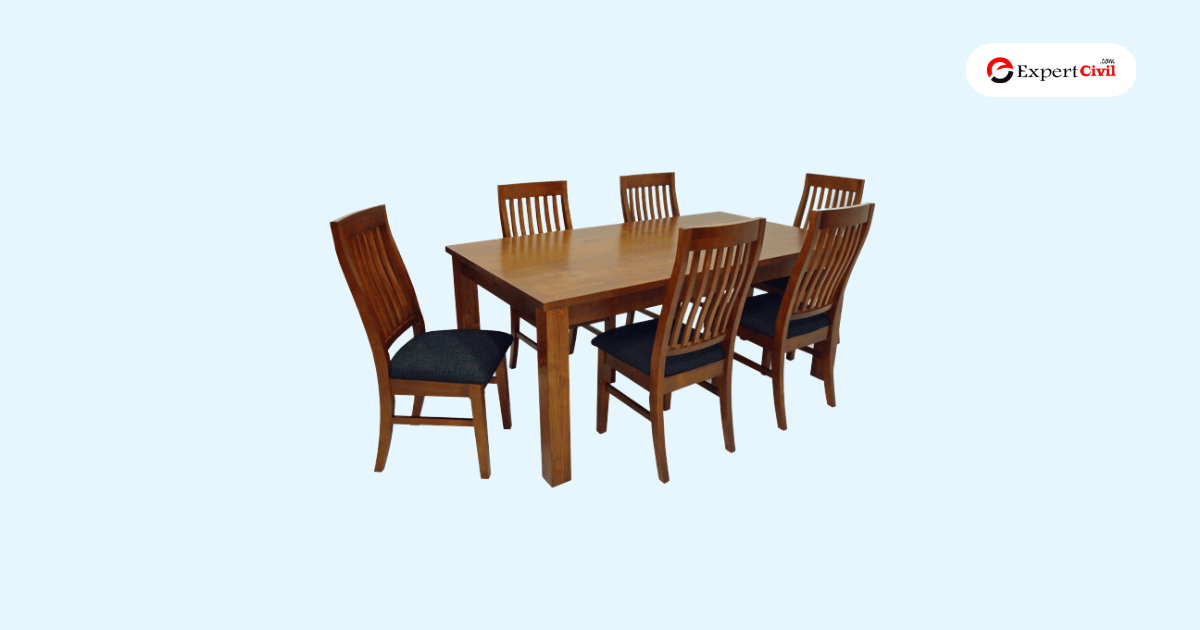 Similarly, please remember that the shape of a table will determine how much area it normally operates, so whether you choose a square, rectangular, round, or oval table, make sure there is enough space to move around it even if people are sitting surrounding it.
16. Drum Tables
The 1700s saw the development of the massive, round drum table. Sometimes it has a top made of tooled leather, bookshelves, or drawers, and is tall enough to pull a chair up to. Today, the phrase is sometimes used to denote a large round table, such as a stone coffee table.
17. Mid-Century Modern Table
A mid-century modern table is easy to identify and has been around for many years in a distinguished fashion. Strong tables can last for years in a busy, active home, whereas lightweight tables are simple to move around and fold up.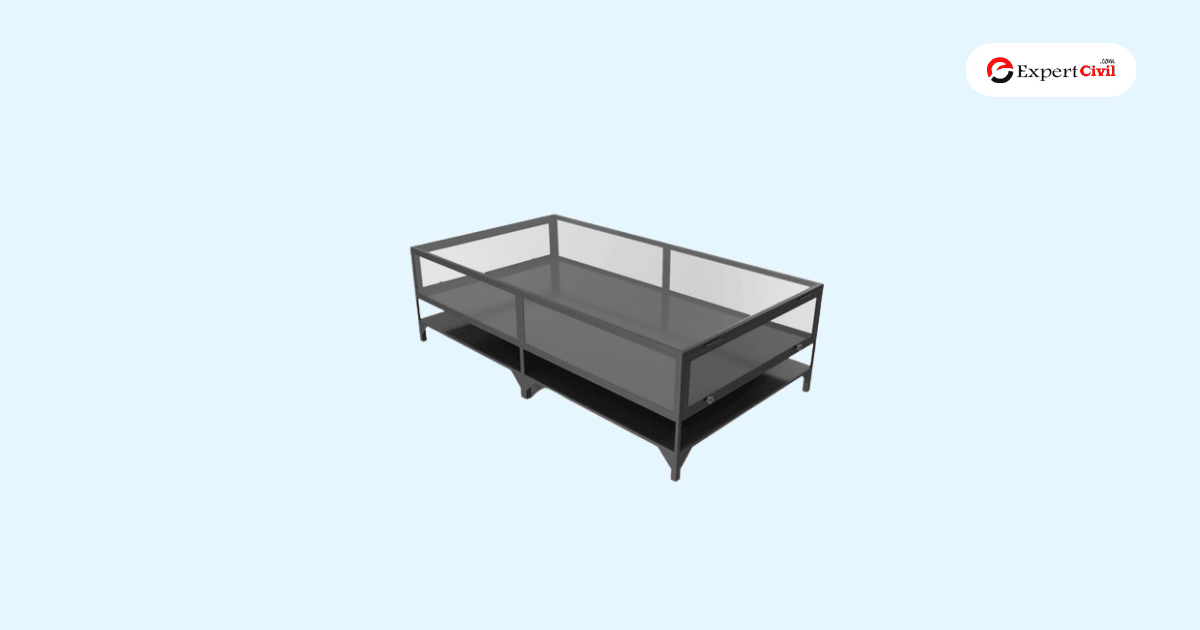 For individuals who prefer to exclude distracting patterns or vibrant colors, the clean lines of mid-century style and materials like wood and steel, as well as shades like white, earthy, black, and stainless steel, are acceptable.
18. Laminate Tables
The least expensive option is typically laminate tables. MDF is typically covered in a printed PVC laminate that mimics wood. It is therefore less expensive yet of inferior quality.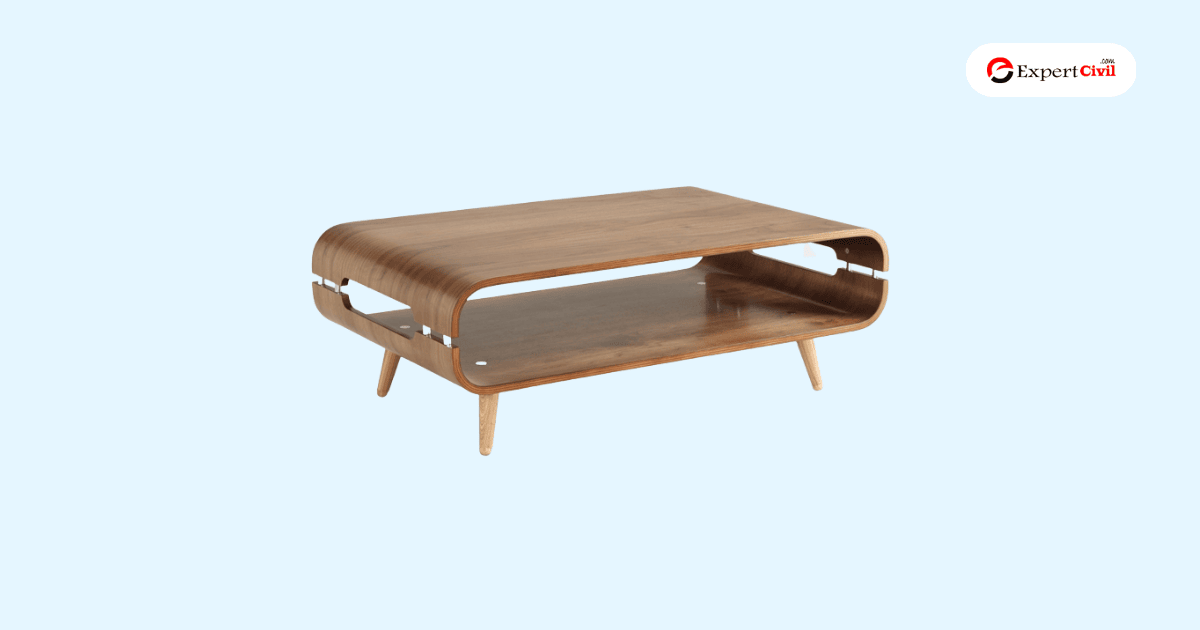 For instance, laminate is susceptible to wear and tear, thus water that is left on the surface for an extended period quickly damages it.
19. Bunching Tables
A bunching table can be a form of accent table or coffee table, or it can simply be two or more tables that fit together or can be extended out. For a little residence, it's a fantastic option.
20. Ottoman Tables
Ottoman tables have two purposes. They provide a surface area that you may use as a coffee table and are very cosy for your feet. In a pinch, an ottoman table can also provide additional seating for your visitors if your home is already crowded.
21. End Tables
Because they may hold small lamps, trays, and books as well as serve as resting places for beverages, end tables are ideal for a living room or bedroom.
As end tables are smaller, they are easier to move around a room if you wish to rearrange them, so you may put them wherever you like, such as next to a sofa, a bed, or even possibly in a dining area.
22. Foyer Table
When visitors enter your home, the first thing they see is a foyer table. That is why it is crucial to have a lovely table at your entrance.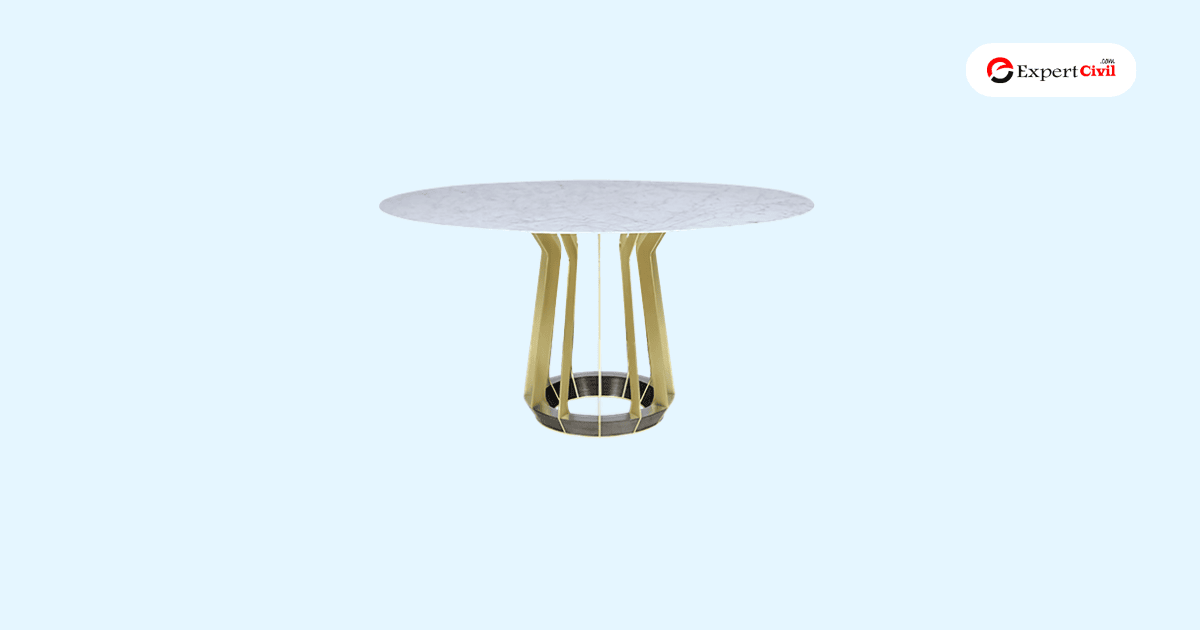 You must make sure your table is the right size given the space constraints. The entryway tables shouldn't be wider than 3 feet or deeper than 2 feet. Make sure the height is appropriate; you shouldn't have to stoop to place items on this table.
23. Drink Tables
The purpose of the drink table provides an excessive area for alcoholic beverages like cocktails. Additionally, home plants are supported by the libation tables.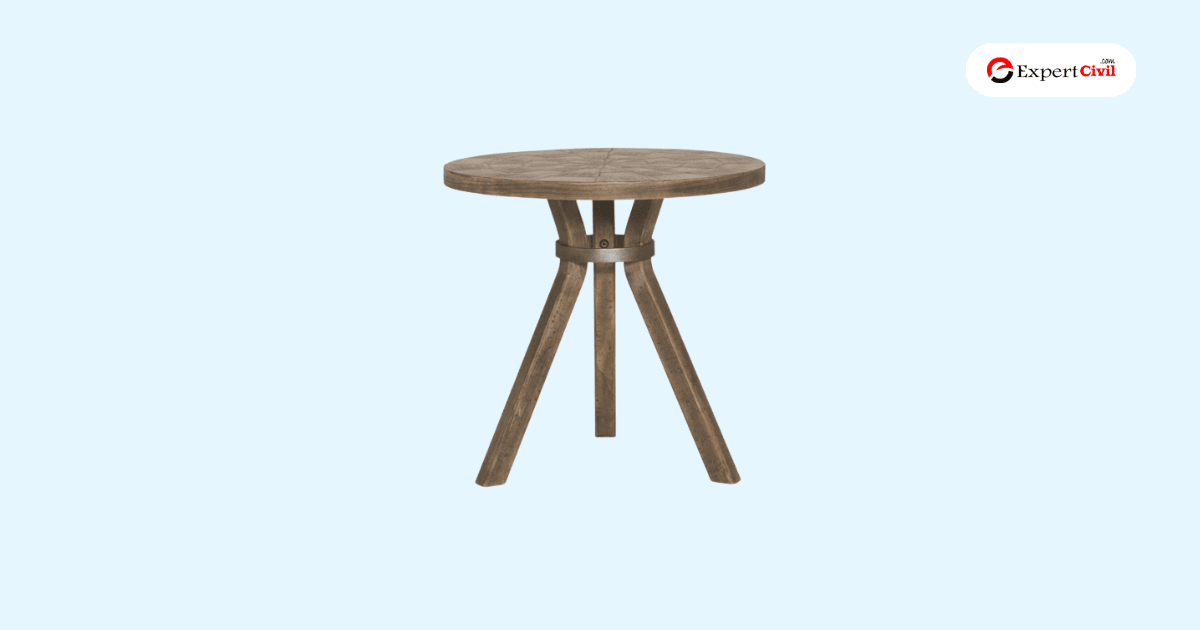 The drink table is exactly what it appears to be: a lovely little table where your drinks can be placed. You prefer a chic setting for your beverage, whether it's a morning coffee or an evening cocktail.
24. Drop-leaf Table
Drop-leaf tables are an inventive and comfortable way to add additional seating during a dinner party without making your guests feel crowded.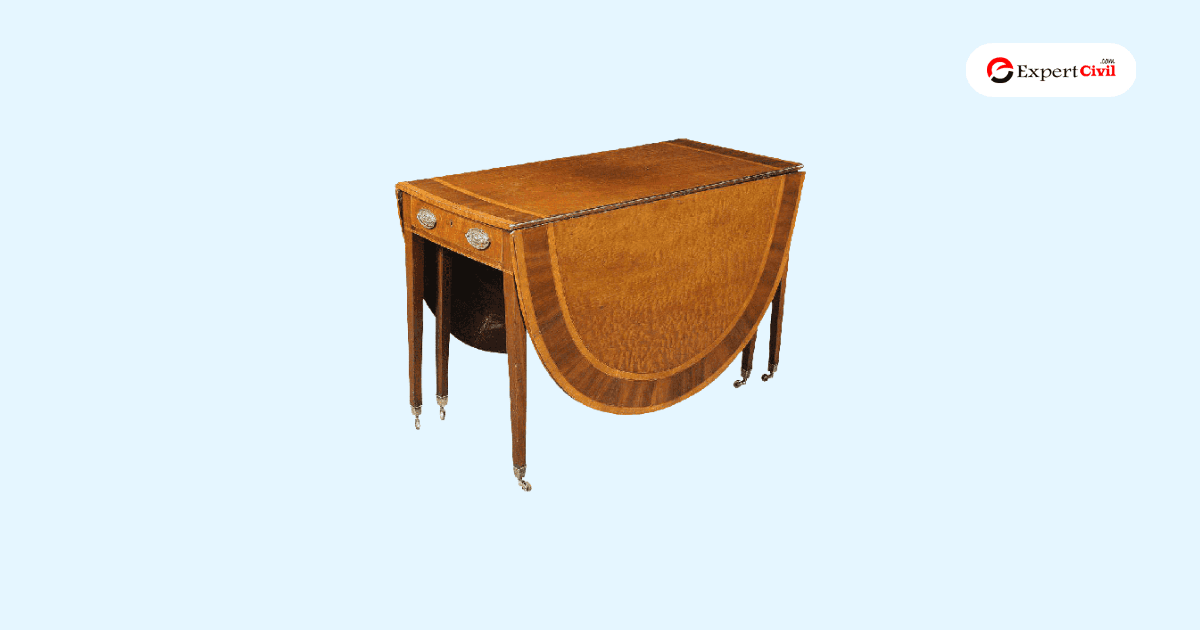 It can fit in the smallest space compared to an extended table, making them ideal for smaller homes. You will never again have to confine dinner gatherings to roughly the size of your dining room table thanks to the use of a drop-leaf table.
25. Folding Table
Folding tables are often constructed of lightweight plastic or hollow metal. You can take the table apart and store it flat because the legs fold up or can be removed. These tables might be rectangular, square, or circular. Frequently, the tabletop will fold as well, making it even smaller and easier to store.
26. Picnic Tables
Another sort of outdoor table is the picnic table, which is mostly used for dining. Picnic tables have two long benches, whereas patio tables contain chairs that are more pleasant for an extended visit. They are designed to give you ample room to house plenty of people. The outside equivalent of kitchen tables is picnic tables. They're comfortable for handicrafts and crafts, especially those that are too dirty to accomplish in the kitchen, but you may also use them for meals.
27. Minimalist Tables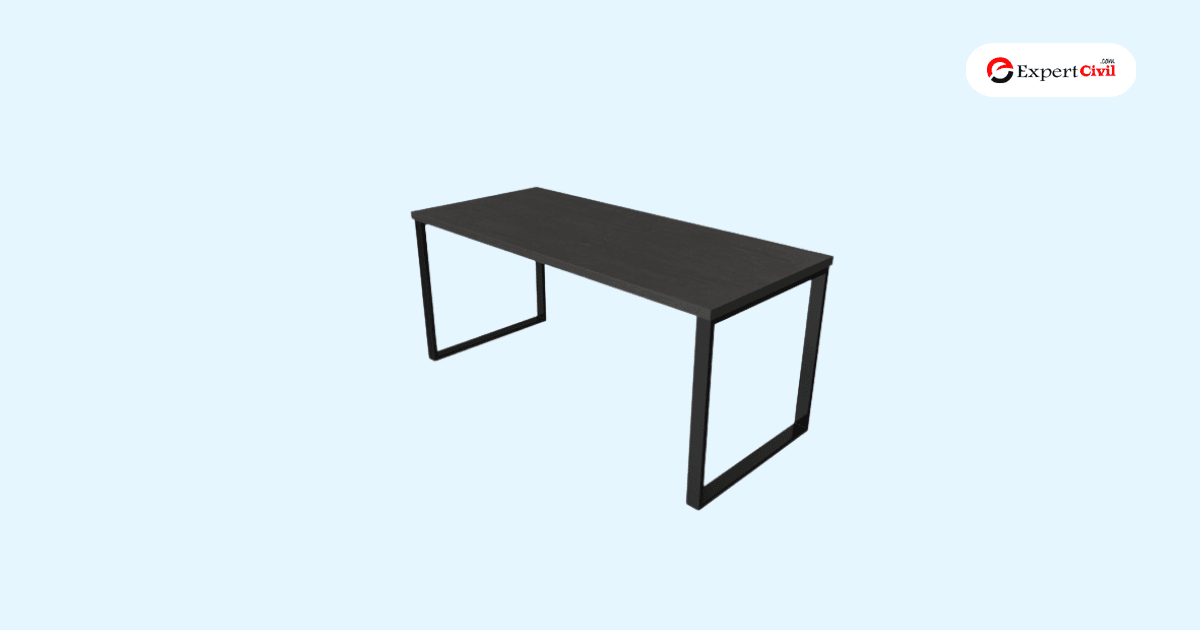 It is often referred to as the Scandinavian or minimalist table. Several modern, minimalist table designs serve a purpose. Every location can use the well-designed table as a beautiful focal point.
Frequently Asked Questions (FAQs)
What is a Table?
A structure of legs, trestles, or pillars supports the table's flat top, which is typical. A table could be made of plastic, stone, metal, wood, or any number of other materials.
What are the Different Types Of Tables?
The different types of tables are as follows:
 
1. Accent Table
2. Bar Table
3. Bistro Table
4. Bunching Table
5. Coffee Table
6. Computer Table
7. Conference Table
8. Console Table
9. C-Table
10. Dining Table
11. Drink Table
What type of paint to use for a dining table?
Choose a high-quality water-based enamel paint when it's time to paint so that you can achieve a strong finish that resembles oil paint.
What is a Nested Table?
A group of tables with varying heights that may be placed on top of one another is referred to as a nested table. It is indeed a simple approach to add an extra surface area in a small space.
What type of coffee table for the sectional?
For sectionals, especially U-shaped sectionals, round coffee tables are a terrific alternative. They are easy to manoeuvre around and create space in confined areas thanks to their circular design, particularly when surrounded by chairs.
Conclusion
Due to their durability and ability to serve as a surface for numerous goods, tables are useful pieces of furniture. Tables are not only useful, though. You can locate a special table that matches your aesthetic and gives your house more character and utility.
Also read: How to Make Your Living Room Look More Luxurious
We are sorry that this post was not useful for you!
Let us improve this post!
Tell us how we can improve this post?