What are Curtains?
To block or obscure light, air, and water (in the bathroom curtains) types of Curtains are used, the material curtain is cloth or other materials. It also works as a drape or movable wall in the theatres for separating the stage from the auditorium. Curtains are hanging on the windows to block the light way. Often it is used for privacy reasons, at night to aid sleeping, to stop people to able to see inside the building. If they are hung in the doorway then it is known as Portieres. It comes in many shapes, sizes, varieties, colors, and patterns.
There are many ways to operate the curtains may be by hand, by the cord, by press-button, or by remote control. Choosing a suitable type of curtain depends on the size of the window or doorway and the type that you want, the weight of the curtain. For the décor of the doorway or the appealing look of room curtains are used. To control the sunlight curtains are used in the ambience.
Types of Curtains Based on Opacity
1. Sheer Curtains
These are very lightweight fabrics and transparent. It also softens your room lighting and adds an instant appealing look to the interior.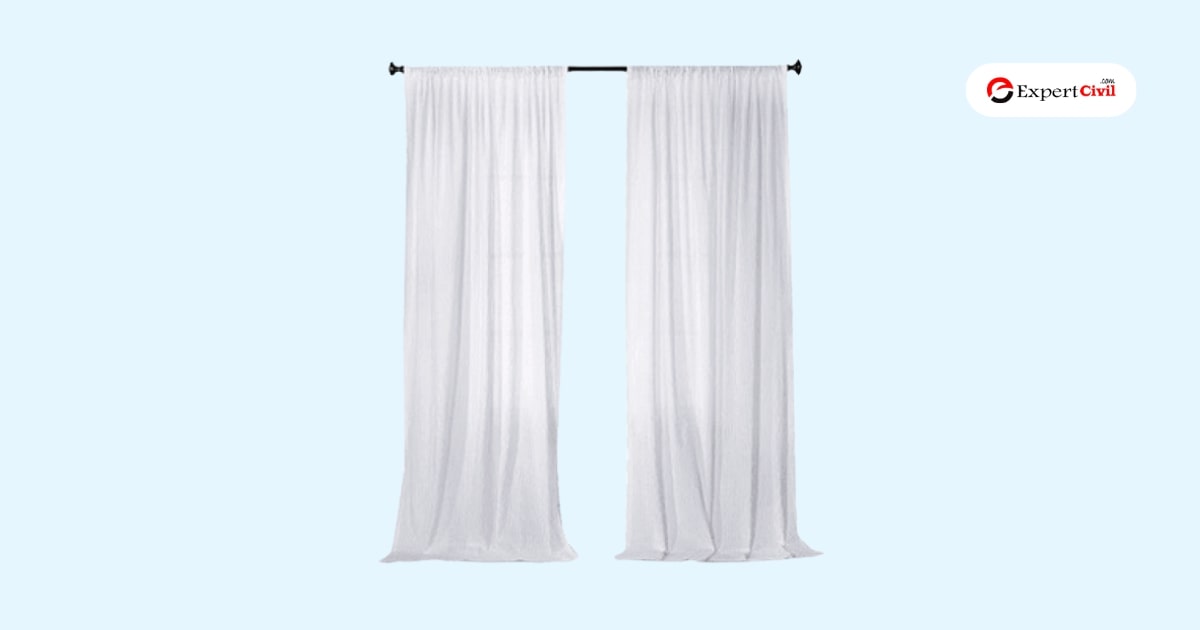 There are some points for sheer curtains given below:
Sheer curtains are lightweight and transparent so they give a perfect filter to light. It allows sunlight to come into the room but their fabric is transparent and soft so light filtered.
They give measuring sunlight so the furniture, fixtures, and flooring are protected from direct sunlight.
You also hide unsightly views from sheers.
Sheers add a layer of insulation from outside observation (Daytime Privacy is added).
2. Blackout Curtains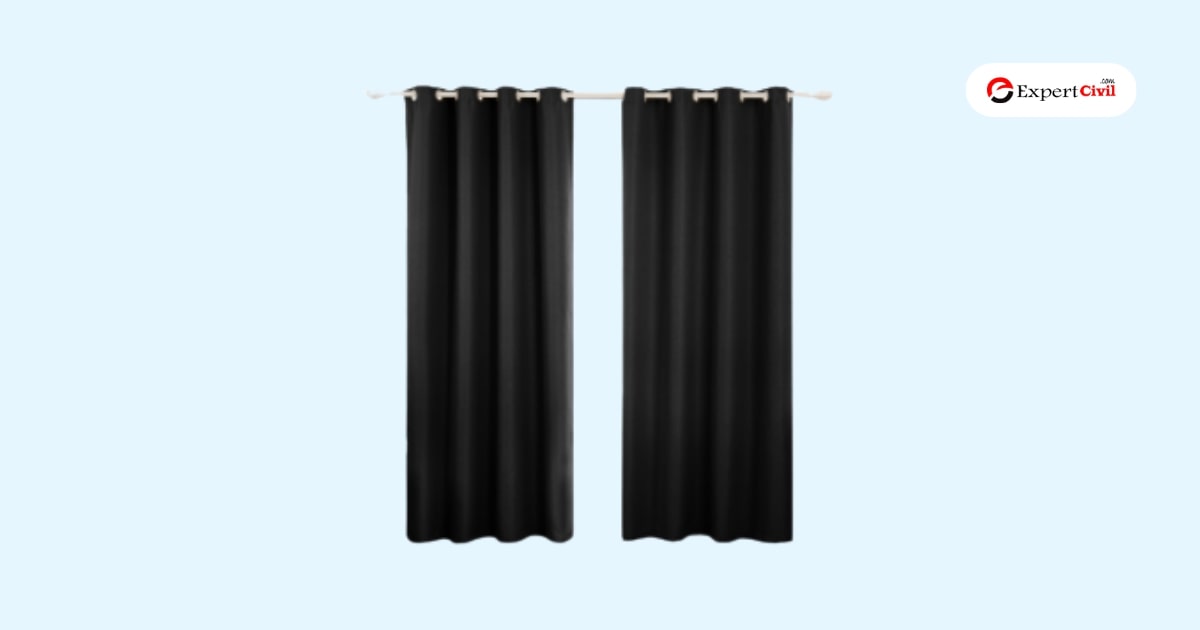 Tightly woven and the double-lined fabric is used for making blackout curtains. Blackout curtains block the lights completely coming into the room. If there are any gaps around the window then that is only the way to get lights into the room. Blackout curtains help to minimize the outside noise and they are also so thick. They are also available in many ranges of sizes and colors. Blackout curtains maintain your privacy better than other curtains. They help to block the sunlight to comes into the room so the interior is not faded easily. They enhance the experience of tv screens and monitors.
3. Semi-Opaque Curtains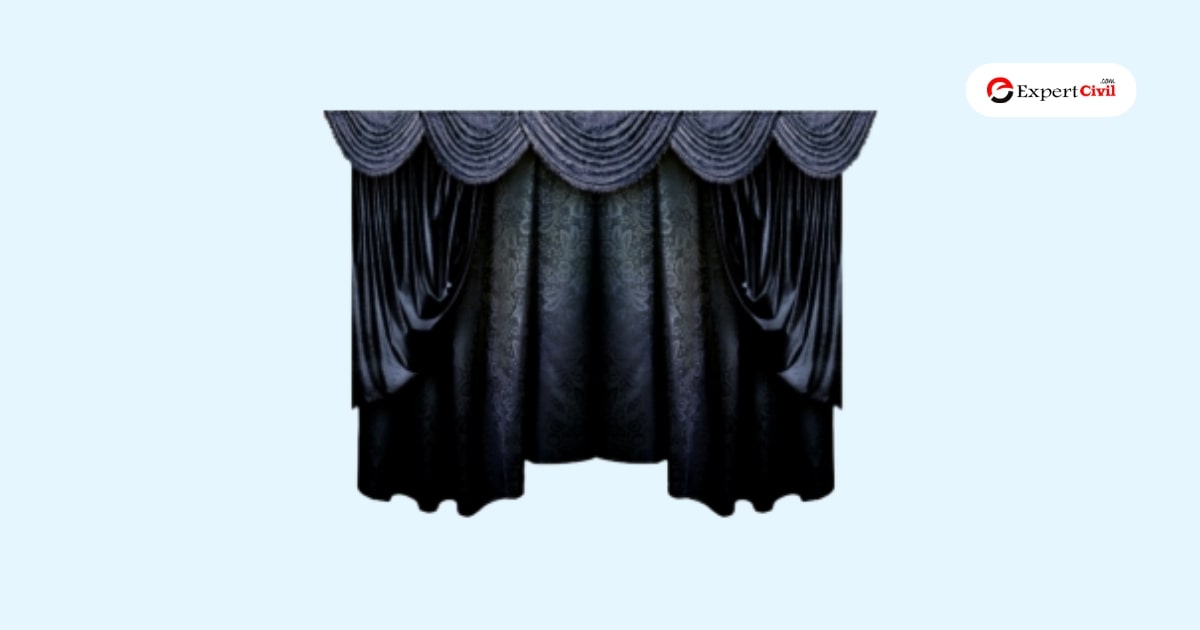 Semi-opaque curtains give more privacy than sheer curtains for the blockage of light. These curtains are ideal for bedrooms.
Also read: Types of Closet Doors: A Comprehensive Guide to Choosing the Right One for Your Home
Types of Curtains Based on Hanging Style and Panel
1. Curtain Liner
Curtain liner is used in both shower curtains and window curtains but in different ways and reasons. These both used liners made from different materials. Window curtain liners do many things like blocking sunlight, soundproofing, and insulating a window. They are also known as drapery liners; they are attached to the curtains back. Curtain liners are also hung separately from any curtain with hooks or clips. These are common on drapery-style curtains.
2. Double Panel Curtains
Double panel curtains consist of two hanging curtain panels and they are also the most common style of curtains. They are more suitable for large windows and might also work for glass doors.
3. Single Panel Curtains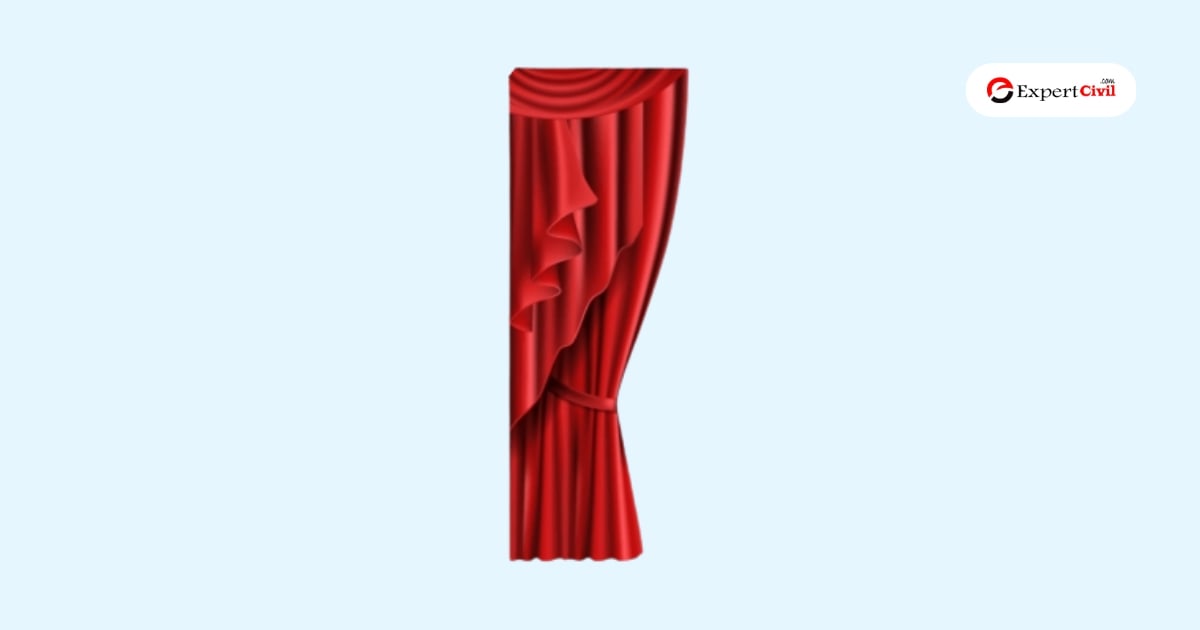 Single panel Curtains can be pulled on one side when opened, it is commonly used in an individual window. Single panels give modern look to the entire room.
4. Valance Curtains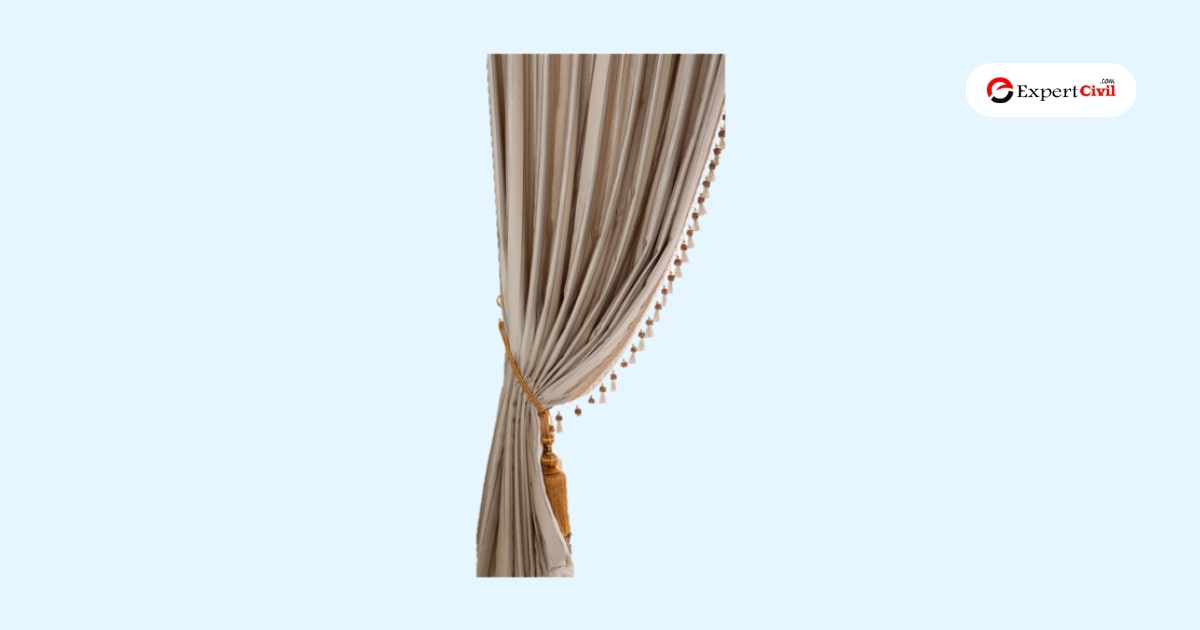 Valance curtains are usually hung along with the bed, table, canopy, or shelf. To conceal the top of the curtains we used wood or metal frame as decorative headers.
5. Window Scarf Curtains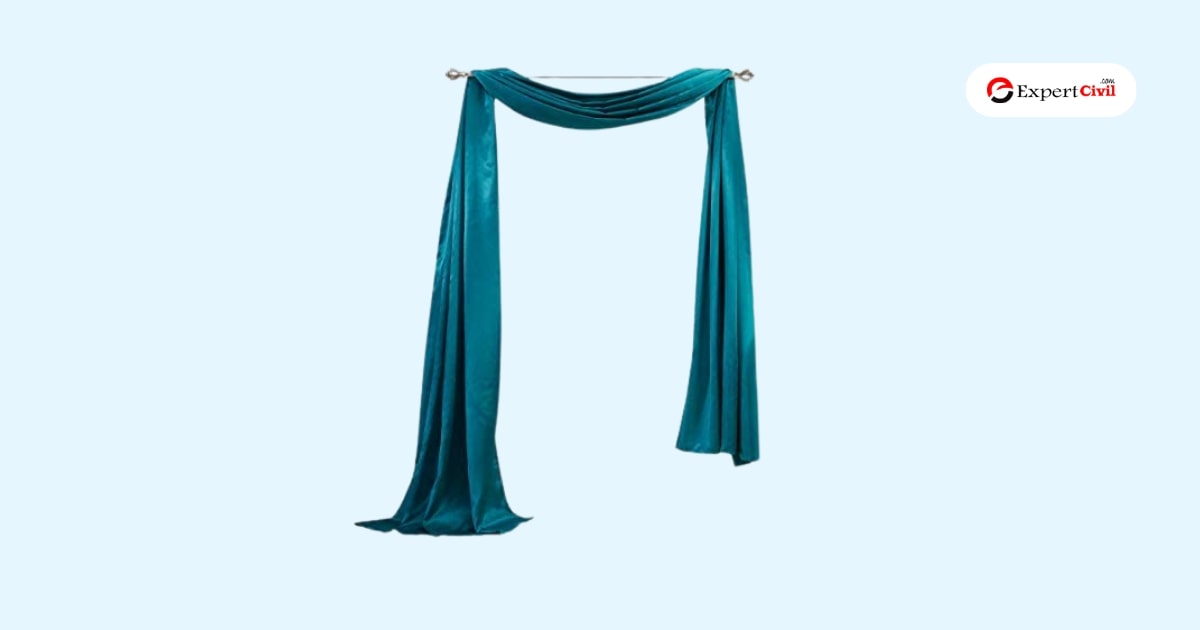 It is a fabric piece in very lightweight fabric, this may hang on one side of the curtain rod or you can also be hung it from both sides. A window scarf is great for window treatments in your home and offices. They are looking gorgeous, and versatile basically in the drawing room and living room.
6. Window Tier Back Curtains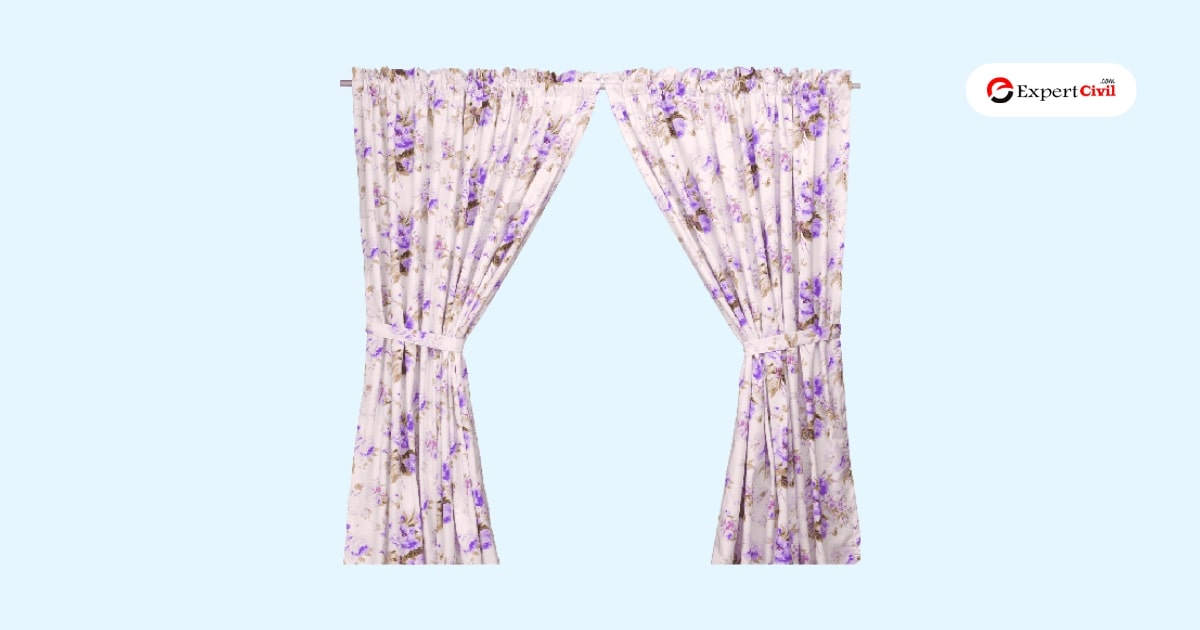 Tier curtains can cover only the bottom half of the window. It can also give a relaxed and casual look to the area. You can make your kitchen modern with the tailored tiers curtains and if you want your bedroom stylish with frilly, ruffled ties curtains. You may also hand the tier curtains in many ways like ring tops, tab tops, or rods.
7. Window Treatment Set Curtains
A window treatment set curtain is mainly used for decoration like valance, shade, or a pair of drapes to add something new to the window. It is mostly used as hard material and soft material, hard is known as blinds and shutters and soft are of fabrics called drapes.
Also read: Types of tables – A Comprehansive Guide for your Home Decor
Types of Curtains Based on Attachment Style
1. Grommet and Eyelet Curtains
Grommets and Eyelets are too much like each other. Grommets are heavier than eyelets based on material. Eyelet is a small piece of metal used to hang the fabric usually made of brass. Eyelet is a more attractive flange typically used for decorations.
2. Hidden Tab Curtains
Hidden tab curtains are also known as back tab curtains. The rod used for hanging curtains is not visible from the front so it looks like that is float in space and gives elegant look.
3. Rod Pocket Curtains
The oldest and most common method of hanging curtains is the Rod pocket style in which a pocket is sewn in the curtain itself or casing, on the topmost part of the curtain sewn the curtain slips easily over it. It also gives a casual look to that using area.
4. Tab Top Curtains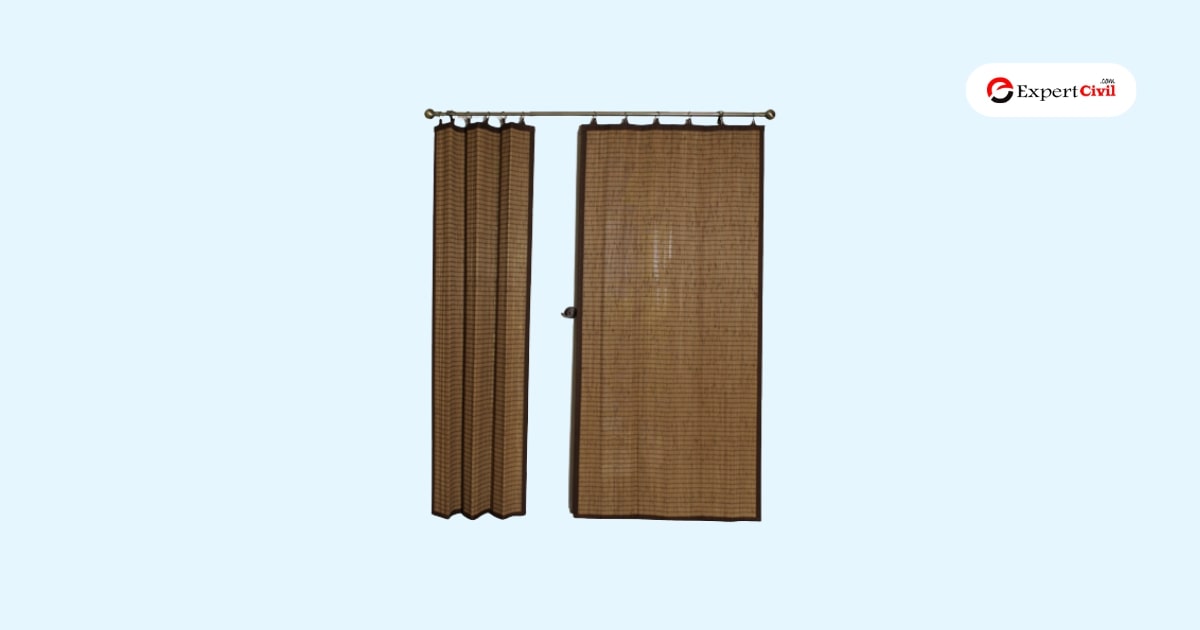 If we compare Tab top curtains to normal curtains then Tab Top Curtains are different from normal curtains. The top edge of the curtains is made up of fabric loops. The top edge is like lace ties, buttons, curtain poles, or rods.
Type of Curtains Based on Materials
1. Burlap Curtains
Burlap curtains are jute material that is rustic and rough, which also makes windows interesting. If you want to give your interior a modern and interesting look so you can use burlap curtains because it is a natural fabric and have natural textures, you also mix them with smooth fabrics. It is having the ability to provide filtered sunlight and it is more durable than others at a low cost. But there is a con in choosing a burlap curtain because it has only a limited edition of color as well as sizes, patterns, and textures, there is a smell in the jute so these curtains have that smell.
2. Cotton Curtains
cotton curtains keep cold air away from the windows or doors because it is good insulators. It is also the perfect choice because it is easy to maintain and cut and sew. Cotton curtains are eco-friendly so good to use in homes. It is a cheaper fabric than other materials.
3. Lace Curtains
From the lace curtains light passes easily and it is full laces or any other white lightweight fabric. It is made up of polyester, cotton, or a combination of both fabrics. Generally, lace curtains are made by twisting the fabric, knotting threads, etc.
4. Linen Curtains
Because of their lustre and texture Linen Curtains are a luxury fibre. These curtains are repellent to insects and UV resistant. You can recycle the Linen Curtains because organic fibres are used in them and it is biodegradable. Linen is constructed with strong natural flax fibres that's why it provides a long-lasting transformation to the room.
5. Silk Curtains
Silk curtains give a luxurious appearance to windows or doors. There are many types of silk manufactured and each type is different and provides a different look and texture. They are looking too beautiful and luxurious while hanging so it is mostly used in living rooms and dining room.
6. Synthetic Curtains
Synthetic curtains are including polyester, rayon, and acrylic fabrics. These are man-made fabrics made with chemicals.
7. Velvet Curtains
Velvet curtains are too soft and they are made from cotton, silk, or nylon. They have a thick layer of short threads on one side of the curtains.
Types of Curtains Based on Curtain Length
1. Apron Length Curtain
Apron curtains are a few inches below the window sill and measure 84 inches approx. this is mainly used in bathrooms, kitchens, or rooms.
2. Floor Length Curtain
These curtains are 1 inch above the floor and it also creates a traditional and formal look. The floor length curtain height is 96 inches, depending on the height of the house. They are generally used in living rooms, dining rooms, and bedrooms.
3. Puddle Length Curtain
Puddle-length curtains are having more height than other curtains (approx. 2-3 inches) adding softness and cosiness to the room. Moderate puddle curtains extend extra 3-4 inches on the floor. It is a luxurious and glamorous option for a room.
4. Sill-Length Curtain
Sill-length curtains are just right above the window's bottom edge. They are charming and beautiful looking. They are also known as café style curtains mainly used in kitchens.
Frequently Asked Questions (FAQs)
Which curtain is best for the window?
Window treatment curtains are best for windows.
Can you wash curtains with metal rings?
You can wash but there are many chances that your curtain may ruin or your cloth get torn.
Which curtains are best for the bedroom?
If you do not want any light in your room then you can go with blackout curtains and sheer curtains are best if you want a little bit of natural light.
Which curtains are best for the bedroom?
Yes, it is good if you wash the curtains before hanging them because might it gives a bad odor.
How often should hospital curtains be changed?
Hospital curtains should be changed after the patient leave the room.
How do I choose the right curtains?
1. First figure out the environment and what you want around you.
2. Pick out the right fabric. Match the color of the curtain with the wall colors.
3. Choose correctly between printed fabric or solid. Select the ideal length of the curtain.
We are sorry that this post was not useful for you!
Let us improve this post!
Tell us how we can improve this post?