The size of a carpet vs rug is the most significant difference. Every home's base is its flooring. the ground, we stand, sit, and even sleep. Our feet are almost always in contact with the ground. For that reason, the floor is the first thing that comes to mind for decor. The area feels quite comfortable and homey by laying a lovely rug or carpet.
The options for using carpet or rug are virtually unlimited! Carpet comes in a wide range of patterns and styles. You decide to mix patterns, colors, and designs to make a special floor.
Why Is Flooring Important
Several justifications for purchasing a floor covering include:
Floor coverings make a room feel cosier.
 Rugs and carpets also provide effective insulation. They enable energy savings during the chilly winters.
Floor coverings give you a sense of relaxation and luxury. It also offers versatility.
What is Carpet?
Carpets are floor coverings that are very large. They have a second layer that increases their thickness and preserves their shape. These extra layers may be a layer of canvas or rubber-based materials. These materials can prevent slipping.
Carpets are made of natural or synthetic materials. Based on material, carpets can keep unique properties. These properties are durability and sustain-resistance etc.
What is Rug?
Rugs have their second name as well, this is called "Throw Rugs." Usually, they are weaved without a second layer. As a result, "Rugs" have many characteristics. In general, they are unable to maintain their shape.
Rugs are anti-slip mats.  They are very much smaller and lighter than carpets. Rugs are easily cleaned in a big washing machine. The rug is much easier to clean. Such floor covering has a low cost for cleaning purposes.
Also Read: How To Buy Kitchen flooring – Complete Guide
What are the different types of rug making?
There are so many types of rug-making techniques. The main types are listed below:
Hand-knotted
Hand-tufted
Flatweave or Kilim or Dhurrie
Handloom
Machine-made
Hooked Rugs
Hide Rugs
Braided Rugs
Types of Rugs
Here are different types of rugs. Each type has a description of its unique quality. Rugs can place according to location. Then rug style is an important factor which is considered by us. So, let's have a look at it:
1. Wool Rugs
This is the first type of rug. It is made of wool. The wool rug has a thousand-year history. This fibre is a natural fibre. It comes from sheep.
They are simple to wash. wool rugs can endure hundreds of years with proper care. Today, Wool rugs include mixtures of different synthetic fibres. Rugs and carpets are durable. They are reasonable in price.
2. Cotton Rug
Cotton carpets give a place to a modern aesthetic. The rug offers the home a wealth of practical alternatives.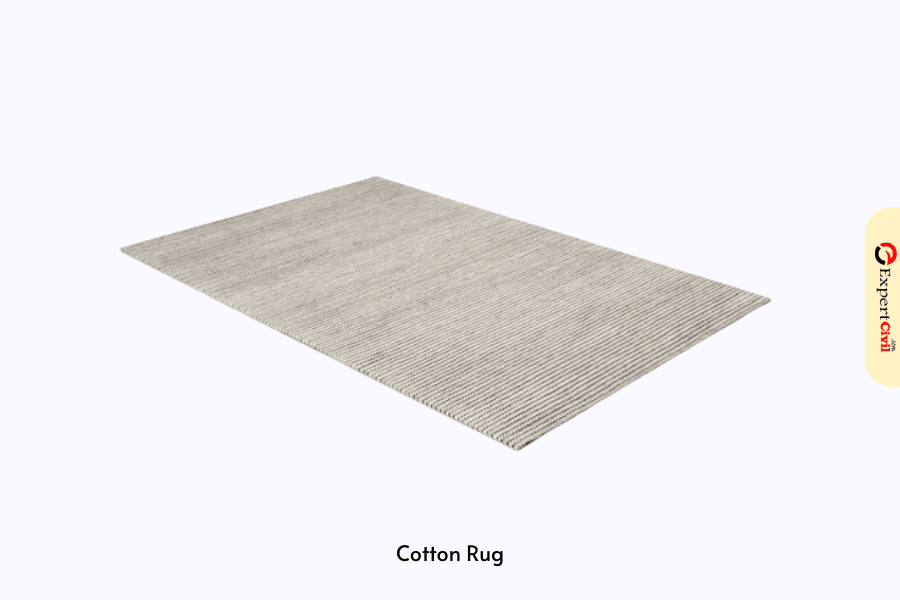 Cotton rugs use in front of a doorway or in front of the kitchen sinks etc. In fact, they're so entertaining. Cotton rugs add fresh designs and hues each season at home.
3. Jute Rug
Jute rugs are made of natural materials like jute. These are a fantastic option for rooms. It provides texture and represents good value at a low price.
4. Sisal Rug
Sisal Rugs are less expensive than jute rugs. They are more resilient and you can wash them daily.
5. Seagrass Area Rug
They have high cost than jute and sisal rugs. They are moderately durable. Adding up, you may wash them at home.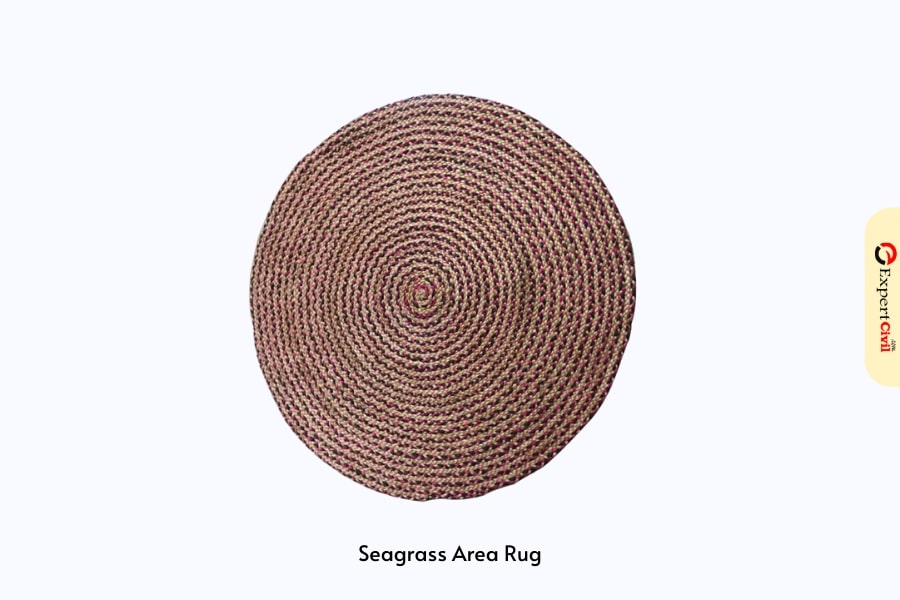 6. Leather Rug
If fashion is more important to you then these carpets are for you. When referring to leather, we mean all rugs made of real or fake fur and animal skin. The quality of skin determines its shelf life. The craftsmanship verifies how long these rugs will last.
They may be trickier to clean and maintain. Rugs made of low-quality leather are used in locations with little human traffic. A fine rug is utilised in rooms with plenty of people. In humid or wet environments, they won't endure very long.
7. Silk Rug
Your home will seem luxurious with this kind of carpeting material. If you want a rug that is good quality and affordable, this is not for you.
They are quite challenging to maintain. It is so hard to remain clean. They are also less flexible.
8. Kitchen Rug
In this modern world, people like kitchen rugs for decoration. The funding for interior decorating is non-existent. People want to upgrade their kitchen interior according to fashion. Investing in a new kitchen rug could be quick and simple.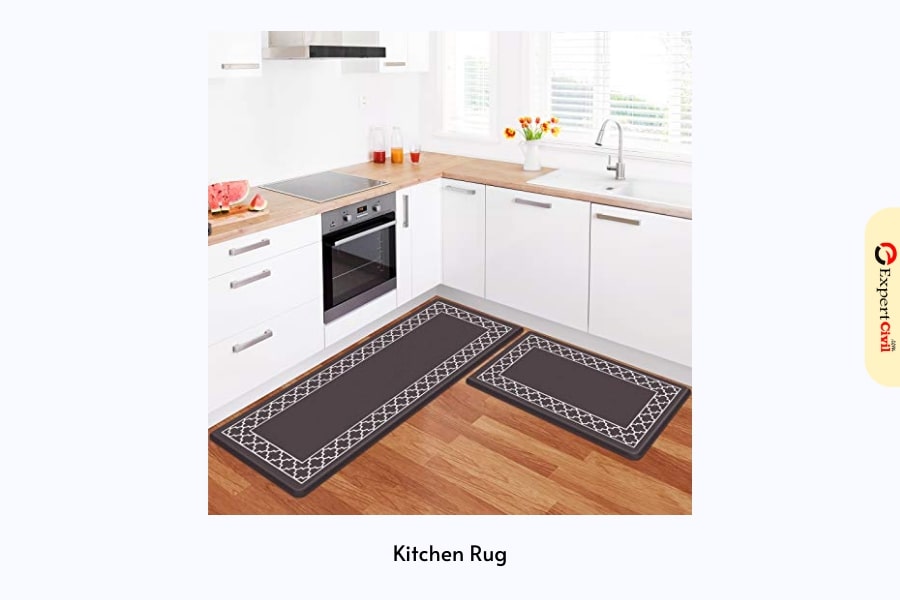 It is an easy way to make a cold and outdated kitchen into a warmer and stunning kitchen. People catch the attention of guests by upgrading kitchen's setting. People choose rugs. It can be easy to wash and clean. It makes the kitchen fancy. It cannot make any hygienic issue. Choose one with a material that is simple to vacuum or clean with a carpet cleaner. It makes your life effortless.
9. Living Room Rug
An area rug is a fantastic choice because of its huge size. You can enjoy it by sitting on it. Everyone spends their time in the living room. So, it is the best choice to have a rug in the living room. Area rugs look great in a living room.  Area rug places underneath large pieces of furniture like a couch.
It makes an elegant look of the place. Living room rugs are used to place in several areas of a huge room. It ultimately enhances its decor. Depending on how much foot activity the room receives, you can choose an area rug. It is up to you whether you choose natural or synthetic materials of rug.
10. Bedroom Rug
It can be challenging to decorate this space. It is also making sure it has a strong rug. You can choose a leather or fur rug as a result.
But keep in mind! Here, the cost is an important factor. The cost will have a significant impact on the rug's strength and quality.
11. Kid Rug
Cotton is the greatest choice for kids. It is suitable because there is a lot of "traffic" in this area. They are very reasonable in price. They are so simple to clean.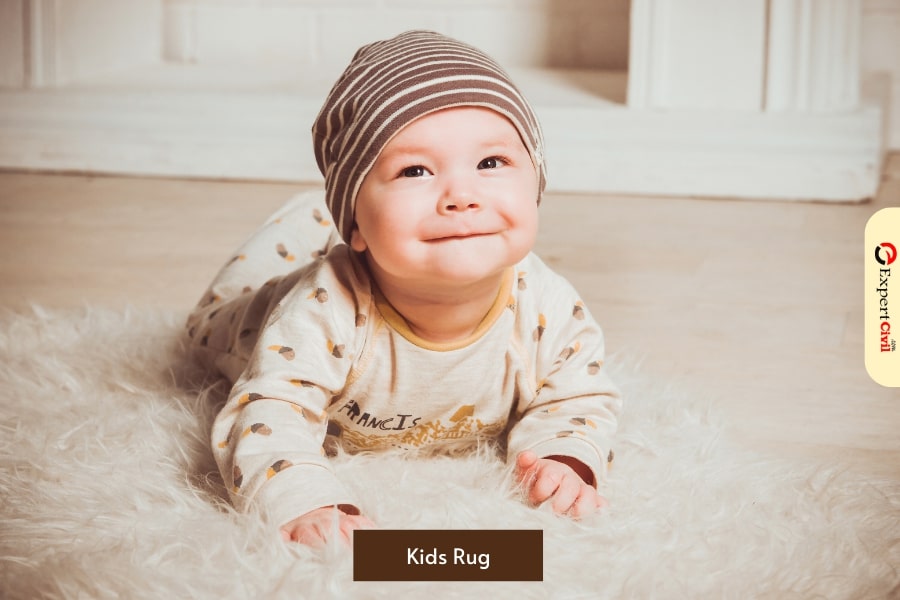 12. Outdoor Rug
A synthetic rug is usually a wise choice for the outdoors.  They are made to be weatherproof. They are long-lasting.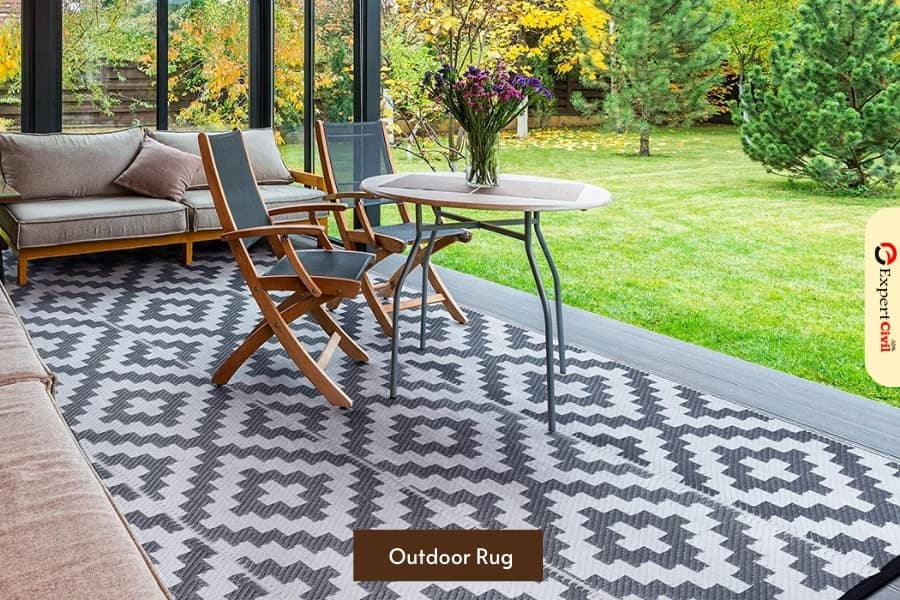 These synthetic carpets help to provide the style of a home. Everyone loves to place an outdoor rug at the entrance of the door. It makes a nice impression of the host on guests.
The Evaluation: Carpet vs Rug
The majority of people are unaware of the precise distinctions between the two. It can make a challenging point at the time of purchase. Now the distinctions between rugs and carpets have been made clear. It is important to know which is ideal for your room. This depends on the following variables:
Size
Rugs are smaller than carpets.
Floor
Furthermore, rugs often do not harm the floor, although carpets can.
Warmth
Carpets always give the floor a layer of insulation and warmth. Rugs do not show insulation quality.
Cleaning and Maintenance
For small commonplaces, a rug will be a better option. A rug is simple to take out of the space. It will keep your flooring safe. Because replacing a rug costs less.
Relocation of the rug is so easy as compared to the carpet. Rugs are hung up on the wire to dry quickly. Carpets are big in size. They cannot remove for regular washing or drying. So, they are very difficult to wash.
Installation
The installation feature is an important distinction between carpets and rugs. Carpet frequently needs expert removal and installation. So, it is a costly process.
Rugs are installed on the floor without any glue. So, it can replace without any cost. All you need to do is unfold the rug in the desired position and you're good to go.
The people using the space
Many people overlook the safety issues associated with using rugs. A rug can slide down from the foot. Sometimes, it can cause a safety issue. Always use an anti-slip mat under the rug. So, it can limit harm.
Contrary to this, the carpet always adheres to your floor. It has glue under the carpet. This glue allows sticking to the floor. So, no risk occurs to slipping it.
The vision
According to the space of the home, the right flooring should take into consideration. With a rug, a wooden floor looks fantastic. While it highlights and adds a focal point to the room.
A rug can provide a bolder aspect. Your vision allows for changing preferences. It can make it the ideal choice for the house designer.
Also read: 10 Types of flooring used in Construction with their Advantages and Disadvantages
Conclusion:
In short, carpets and rugs are decorative textile objects. They are intended to be a floor covering. They are made of a thick substance. Instead of being a time-consuming and difficult task, make a smart idea for interior décor.
By choosing the appropriate rug, you will never disappoint. It always gives your home a complete vibe. Now that you have all the information you need to make an informed decision. So, you can choose the carpets in Dubai that each room in your house deserves.