Generally, clothing, jewelry, and other valuables are kept behind Closet Doors. A crucial step in safeguarding the items within is selecting the ideal closet door for the bedroom. A stunning door may also highlight your sense of style. But with so many different styles of closet doors available, which one is best for you?
We must first comprehend the many types of closet doors to respond to that query. Based on how they operate, the panelling style, and the materials they are made of, we have identified the different types of closet doors for your reference. Viewing these closet doors may provide you with ideas for your personalised closet. Let's get going!
What are closet doors?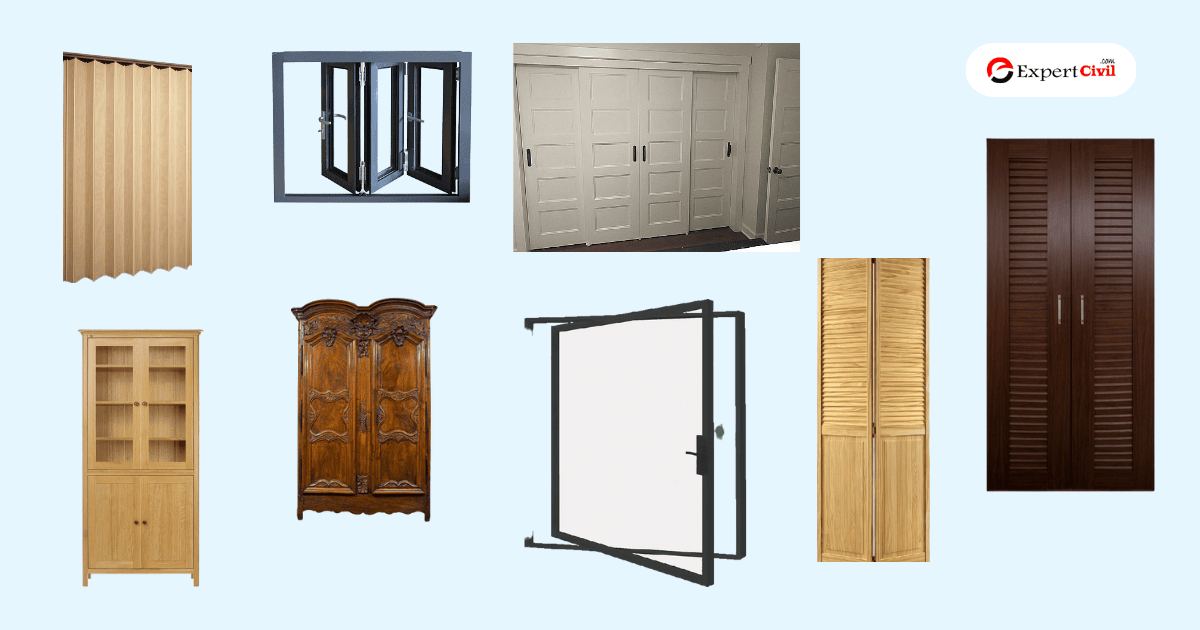 The closet door is typically used on wardrobe closets, linen closets, walk-in closets, coat closets, utility closets, broom closets, and in laundry rooms, bedrooms, bathrooms, and kitchens. It is also used to enclose or separate an area. Closet doors are frequently utilised as room barriers in living rooms, family rooms, bedrooms, and workspaces.
Types of Closet Doors
There are many different designs of closet doors. Closet doors are available in a variety of designs and price points, from custom-made doors to doors you can buy at your neighbourhood big-box retailer.
We'll break down the various styles to assist you in selecting the doors that will work best in your house.
1. Accordion Closet Door
These closet doors are constructed from several thin pieces. When you close the accordion doors, they become stretched out and seem flat. Consequently, it is simple to refer to it as a smaller form of bifold doors.
Choose this design if you have a small closet but yet want to give it a distinctive appearance. Additionally, there are many options available when selecting the material, making it more user-friendly. These thin closet folding doors can be produced from plastic, aluminium, or vinyl. You don't need to have a large budget for it as a result, and that's great news for a lot of folks.
2. Bifold Closet Door
A bifold door is an alternative for people who occasionally lack the room for a traditional closet swinging door. A door that can be folded into two sections is referred to as a bifold door. The two parts of the door are hinged together in the centre, allowing the door to fold in half vertically. The wall is folded aside and the door slips open.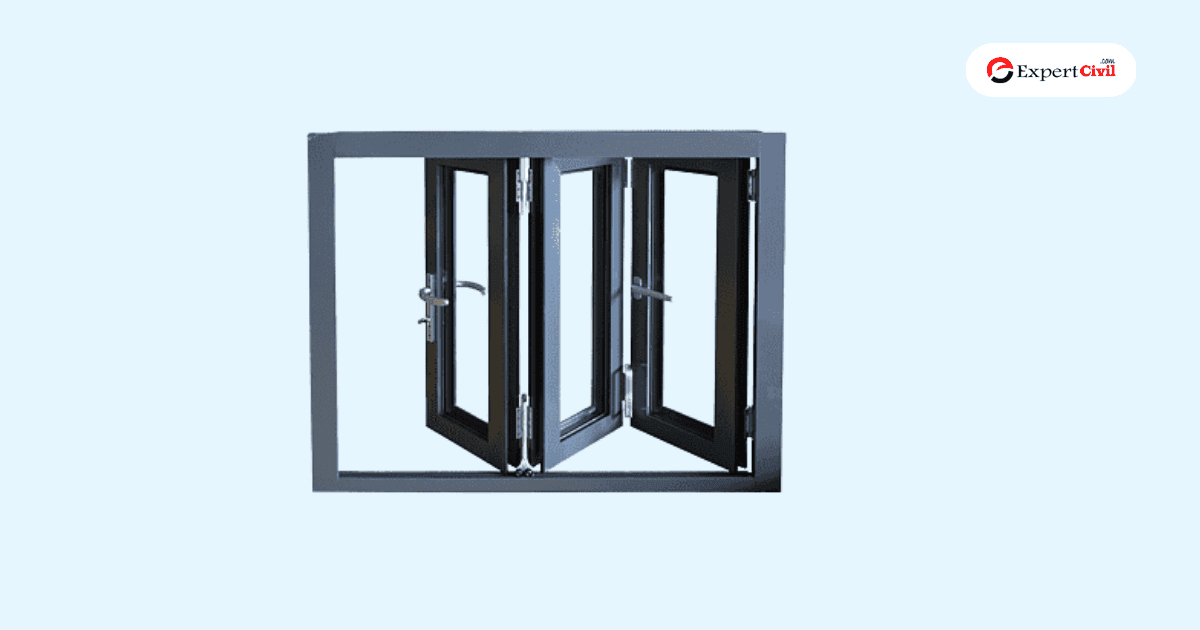 Reach-in closets rather than the spacious master walk-in closet are typically where bi-fold doors are employed. Comparing bi-fold doors to swinging doors and barn doors, bi-fold doors are significantly smaller in size.
3. Bookcase Closet Door
Since most of us live in little flats or small homes, many of us find it difficult to organize things. The bookshelf closet doors will be a wonderful addition to our house in such a case. In essence, it is a bypass door with bookshelves. To make your space cosier, you can keep your reading materials as well as some ornamental items.
Furthermore, your closet will be completely accessible as you open the door. The best of both worlds, isn't it?
These closet door designs may be installed very simply anywhere, regardless of how big or tiny your space is. Furthermore, you are free to utilize any material, so a large budget is not necessary.
Also read: Functions of Door and Importance of Doors
4. Bypass Closet Door
Through the 1980s, this door type was common in mid-century architecture. They remain fashionable but are no longer as widely used as earlier fashions. Simple sliding closet doors are what bypass doors are. Since they move along a track rather than opening into the room, they are lightweight and take up less space in compact spaces. Any design aesthetic can be matched by a selection of bypass doors.
They are available with wood, glass, panelling, plain fronts, and other materials. Since they might make it challenging to access closets, bypass doors can be a little annoying. They make it tough to use the centre of your closet to its full potential because you can only reach one side at a time.
5. French Closet Door
French ornamentation is renowned for its class and exclusivity. These French closet door varieties are a great illustration of that. These doors need something sturdy to grasp onto, and you'll need a lot of room to open them. As a result, you shouldn't choose this model if your closet isn't larger.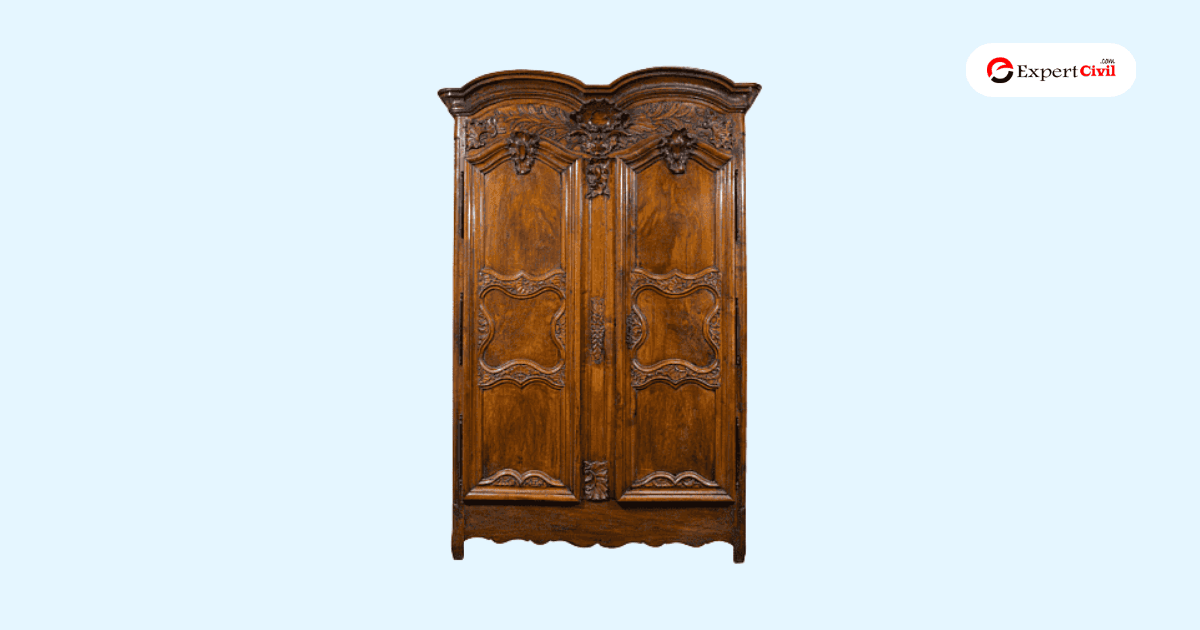 There are several closet door alternatives available for French doors, which typically have hardwood frames, transparent glass panels, and sparkling hardware. So, if you install this, your walk-in closet will become the pinnacle of tasteful design. However, because it has a vintage feel, this door isn't a fantastic choice for minimalist households.
6. Glass Closet Door
A glass closet door is a chic addition to any contemporary house. The glass door, which has a metal frame, has an opulent appearance that fits in well with contemporary furnishings. Additionally, you can select from a variety of glasses, including colorful glass, frosted glass, and acrylic alternatives if you're worried the glass might break.
Glass may still be utilized to create a variety of door forms, including bifold and folding closet doors. You can readily check out your wardrobe if your closet door is made of glass. It transforms the closet into a space for both storage and display of your lovely treasures.
7. Louvred Closet Door
This style of door can enhance your closet. The panel is made of slats, much like the window shutters are, to improve ventilation in the closet interiors. Clothes are less likely to mildew during rainy seasons when closet doors have louvres.
The bedroom and laundry room both frequently use the bifold louvred closet doors. However, the layered surface very easily accumulates dust, which makes maintenance difficult. Similar to window shutters, the panel is made of slats to provide ventilation for the closet inside. Bifold louvred closet doors are frequently used in bedrooms and laundry rooms.
8. Mirrored Closet Door
These doors keep your closet area light and are quite stylish. Frameless mirror doors can be customized and made to look like bypass doors. You'll obtain full-sized types of mirrors to check out your outfit in addition to saving space. It's very impressive that you can avoid mounting a second mirror in your walk-in closet this way. The feng shui in your bedroom may also benefit from this.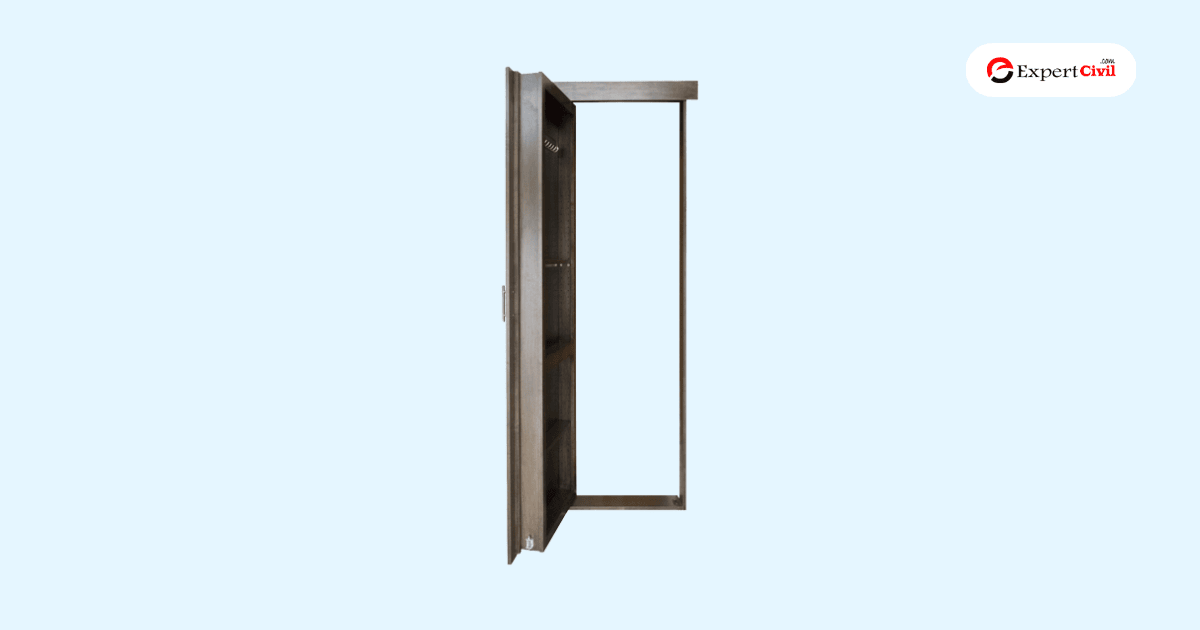 However, these kinds of closet doors require a lot of work to maintain. Additionally, you'll receive some unwelcome glares in your room, which is demoralizing.
9. Pivot Closet Door
If you do not have to worry about door clearance, and prefer a little drama, pivot doors are an appealing option. They are joined at the top and bottom of the door, which allows them to open entirely. Any style or room size can be accommodated by having them created to order.
These are not for budget-conscious shoppers. The hardware may be pricey, and they require expert installation. Since the doors themselves are frequently additionally personalized, expect to pay a hefty premium. Pivot doors, with their simple opening motion, are options that are both practical and spectacular for a large area.
Also read: Different Types of Rolling Shutter Doors
10. Pocket Closet Door
When the pocket closet doors are opened, a tiny gap is made in the wall that they slip into. Older homes frequently include pocket doors, which are a wonderful alternative if you're short on a room yet need unrestricted access to the entire closet. When you need full access to your closet without the hassle of swinging it fully out, a pocket closet door is a great choice.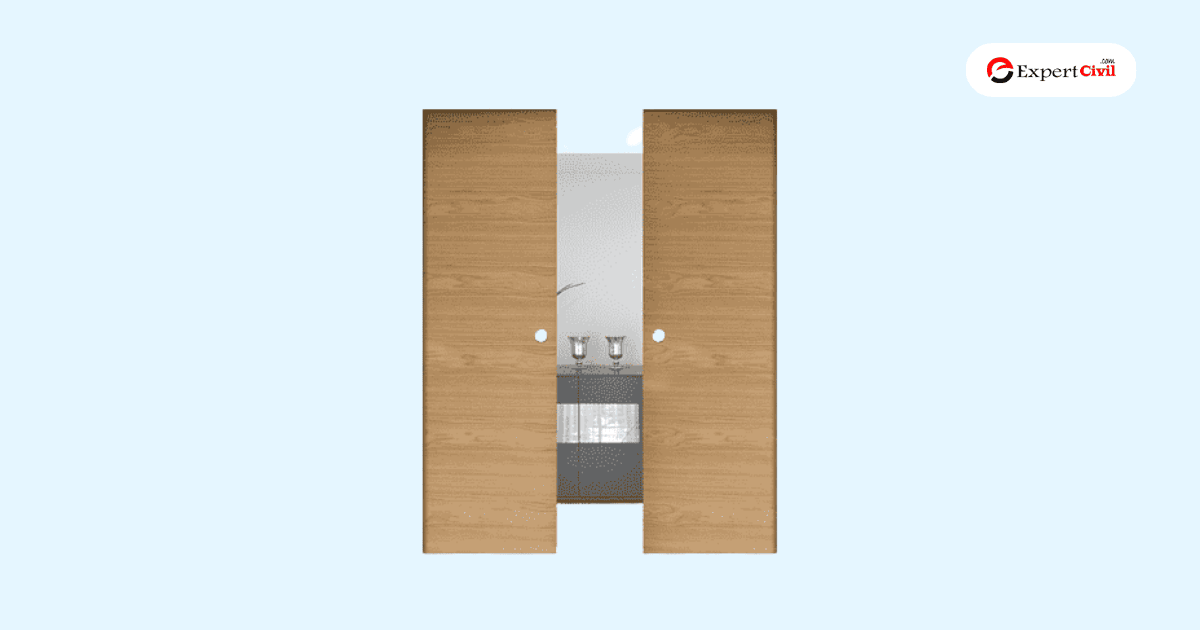 The various internal doors in your home can easily be matched with the pocket closet doors. These doors are invisible until they are opened. Installing pocket closet doors is very expensive since it requires both the creation of a door-sized aperture into the wall and specific hardware.
11. Single Panel Closet Door
When a lack of room is a serious issue, the single closet door, which is more practical, can still be stylish.
It is a typical swinging door that you can customize for your home's bedroom door in terms of design and material. It is a terrific alternative for you if you value it simply because it only needs a small amount of room to be swung out.
12. Sliding Barn Closet Door
The sliding door (also known as a bypass door), which can be pulled or pushed along a track, is another common choice for closet doors. A sliding closet door can be useful and practical for reach-in closets. A sliding closet door is more appropriate for the little bedroom closet than a hinged door.
The sliding door is essentially a variation of the barn closet door. Because of their stylish and rustic appearance, barn door closets have gained popularity in recent years. Walk-in closets are typically equipped with barn doors.
13. Synthetic Material Closet Door
This is the generic term for the vinyl, acrylic, and PVC materials used to make closet doors. They come in a variety of designs and are easier to deal with than other materials. In general, it is quite strong yet lightweight.
You can utilize synthetic material in a bifold, bypass, or sliding closet door for a new aesthetic.
14. Wood Closet Door
Both interior and closet doors are frequently made out of wood. A wood door is much simpler to build than a metal door. Additionally, because it is a simple material to work with, it can be shaped into a variety of designs, like wood bifold closet doors and wood sliding closet doors, among others.
The wood closet door can maintain its elegant appearance by avoiding mildew and stains by having a veneer or finish on the front and rear. Wood doors are a great option for closet doors because they are also reasonably priced.
Frequently Asked Questions FAQ
What are the Types Of Closet Doors?
The different types of closet doors are:
1. Accordion Closet Door
2. Bifold Closet Door
3. Bookcase Closet Door
4. Bypass Closet Door
5. Double Closet Door
6. French Closet Door
7. Glass Closet Door
8. Louvred Closet Door
9. Mirrored Closet Door.
How to cover a closet without doors?
To cover a closet without a door you can follow any of the given alternatives below:
 
1. Attach a curtain rod and cover it with drapes.
2. Hide it with a decorative folding partition.
3. Pin up a spare flat sheet.
4. Cover it with Roman shades.
5. Use patterned fabric and Velcro.
6. Hide it with a tapestry.
7. Use hanging bead curtains.
8. Use a macrame hanging.