Doors are an essential component of structures. They always allow for the entry and departure of people. Other than security purposes, doors are one of a home's most important components. They also make the house look better from the outside.
People choose door style according to the interior and exterior of a home. A door understands the importance of having choices. The door ranges in style from modern to classic. In this article, we'll talk about the different kinds of doors. It also gives a general idea of door style, its function, and its arrangement.
What is the door?
The door is a movable device that resembles more of a barrier. Doors are made of many materials, including wood, stone, metal, glass, paper, leaves, hides, or a mix of these. When it comes to selecting the ideal fit for our home's architecture, it takes a while for selection.
The difference between an interior door and an exterior door is obvious. A door's aesthetic function is to give the viewer a sense of what lies beyond.
Functions of Door
The doors serve a variety of purposes, including the following.
To provide access within the building's rooms.
It will also give the room ventilation and lighting.
It will support maintaining the rooms' privacy.
Building doors act as a connecting link between the inside of the structure.
Importance of Doors
Doors are important in their own way. But following are the main key points to consider:
Any home's entryway leaves a lasting impression on guests. But, unless they are made beautiful or ugly, doors are always noticed.
The most crucial component of any house is its doors.
Doors added an aesthetic value to a home in a very beautiful way.
They also offer properties like toughness, resistance to heat, and water. They shouldn't distort over time.
Doors are no longer utilized just for ensuring privacy and security. But doors are now a crucial structural element. It adds visual appeal to the interior of a home.
Also Read: Different Types of windows
Types of Door Based On Materials
The following are door types based on material:
1. Glass Door
Glass panels are in general building up in frames. Frames are made of wood, steel, or aluminium for glass doors. These are always utilised along the side or back of the house.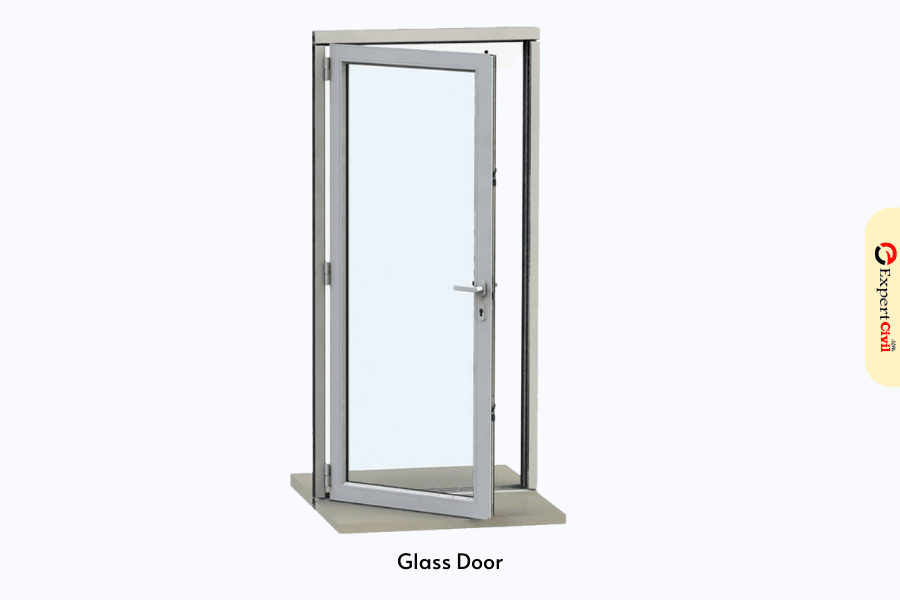 They allow natural light to enter. Glass can also be used for front doors. But you must maintain isolation by using curtains or by polishing the glass.
2. Steel Door
Both internal and exterior applications utilise steel doors. These doors have a steel face and an insulating foam core.
Compared to other doors, they are much stronger. It's possible that they don't appear as well as wooden or glass doors.
3. PVC Door
PVC doors are convenient and lightweight. They look lovely. They have many different patterns and colors. These doors need little maintenance and do not corrode. Though, they are not scratch-proof.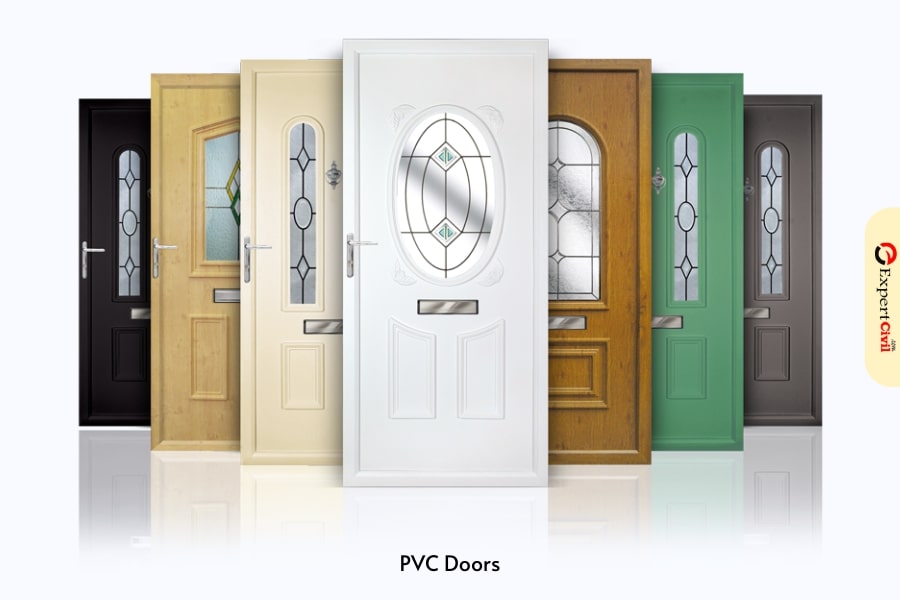 4. Fiberglass Door
Fiberglass doors are most often employed for exterior applications. These doors may be readily moulded into various forms and styles. They have several different design options.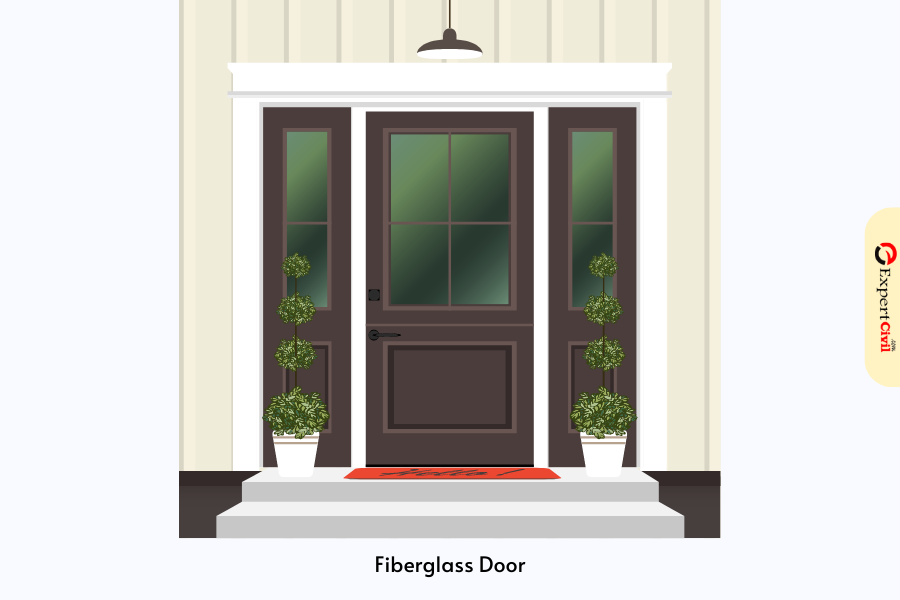 These doors are strong and resilient. They are typically chosen for inexpensive homes. The same as of appearance, they fall short of other varieties. Of course, they are affordable in respect of costs.
5. Aluminium Glazed Door
Aluminium doors have typical use in this modern era. In general, Aluminium doors set with glass panels. They are used in business settings.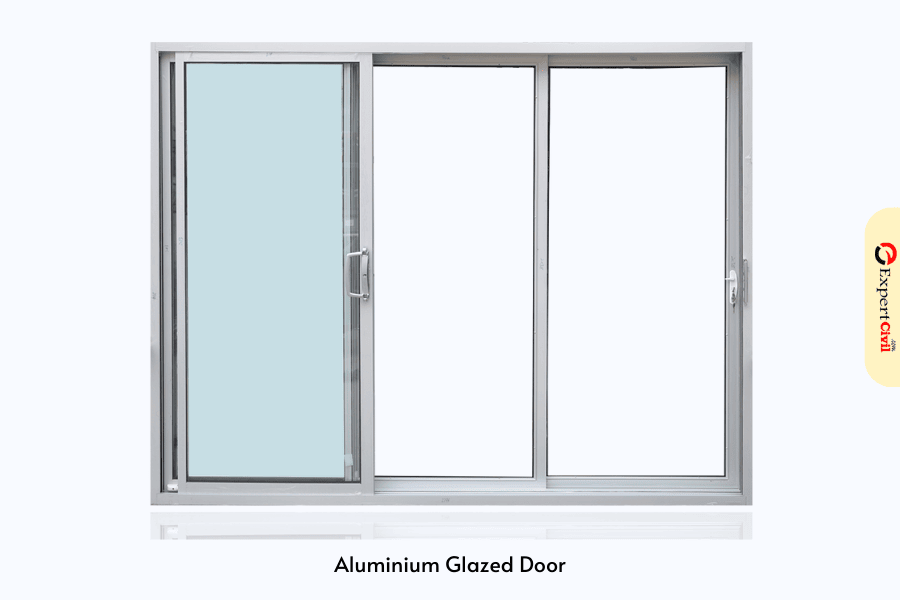 They are utilised as a security door. They are strong and long-lasting. With a whole aluminium panel, their appearance might not be as outstanding as others.
6. Fibre Reinforced Plastic Door/FRP Door
Fiber-reinforced plastic has high strength and versatility. So, it is often used to make doors. FRP doors can be found on the market in a variety of hues.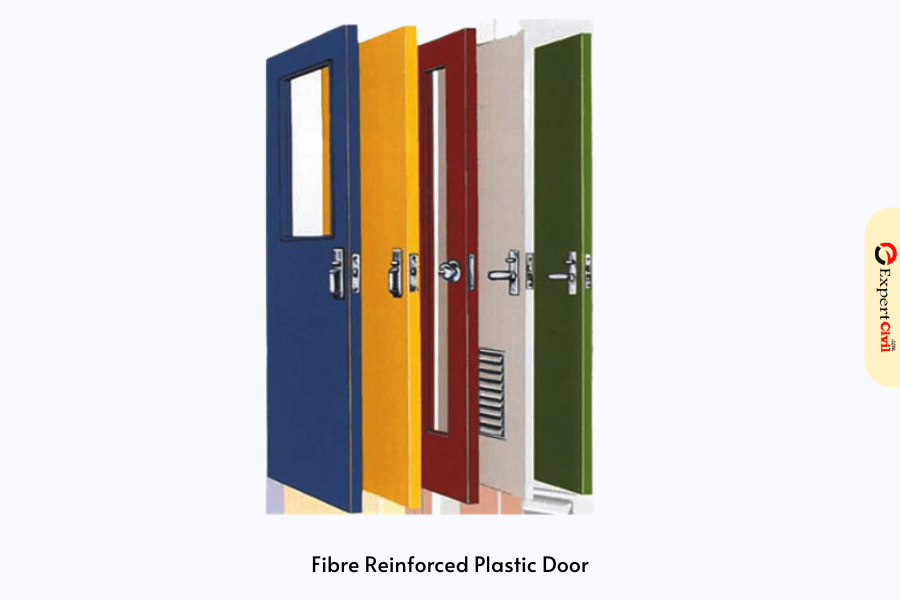 They have surfaces made of real wood. FRP doors are one of the commonly used materials in the construction of new homes today.
7. Corrugated Steel Door
Corrugated steel sheets are utilized in this manner as doors. They have a wavy pattern. This pattern makes them perfect for shutter doors that collapse. The steel's corrugations give it more tensile strength. They are susceptible to corrosion.
8. UPVC Door
Poly Vinyl Chloride is a synthetic material. It is used to make UPVC doors. In comparison to other materials, it is very robust.
It has resistance to weather and temperature. Just because of the plastic appearance, it does not offer a pleasing appearance.
9. Carbon Fibre Reinforced Door
These Doors reinforced with carbon fibres resemble fibre glass doors. But they are made of carbon fibres instead of glass. It offers better tensile strength than glass fibres. It maintains its shape even at intense temperatures.
10. Wire Gauged Door
Wire gauged doors are in general use. It is used to keep insects and mosquitoes from entering the home. These doors are utilized to let light in. It helps to provide ventilation in rooms by preventing mosquitoes and other insects. These doors are installed in kitchens. These doors are also used for canteens, hotels, and other locations.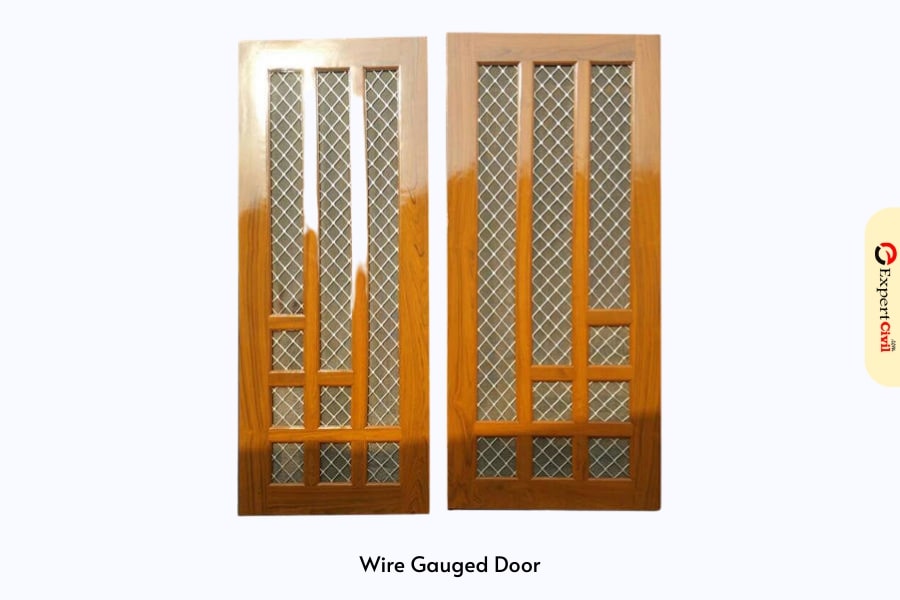 11. Composite Door
The best qualities of all types of doors are offered by composite doors. Composite doors are exceptionally powerful and long-lasting because of their material.
The end product is a durable, safe, weather-resistant, and energy-efficient door. It has high durability to harsh weather. The most popular type of door is composite due to its qualities. It fits any kind of building.
Types Of Doors Based On Components
1. Panel Door
Panel doors can use as interior doors. If you desire a heavier door with better sound absorption, it will be the best option. Panel doors are often best used for the outside doors.
2. Board Batten Door
These doors have common use in bathrooms.  It is also utilizes in other rooms of the home where cost is the most important consideration.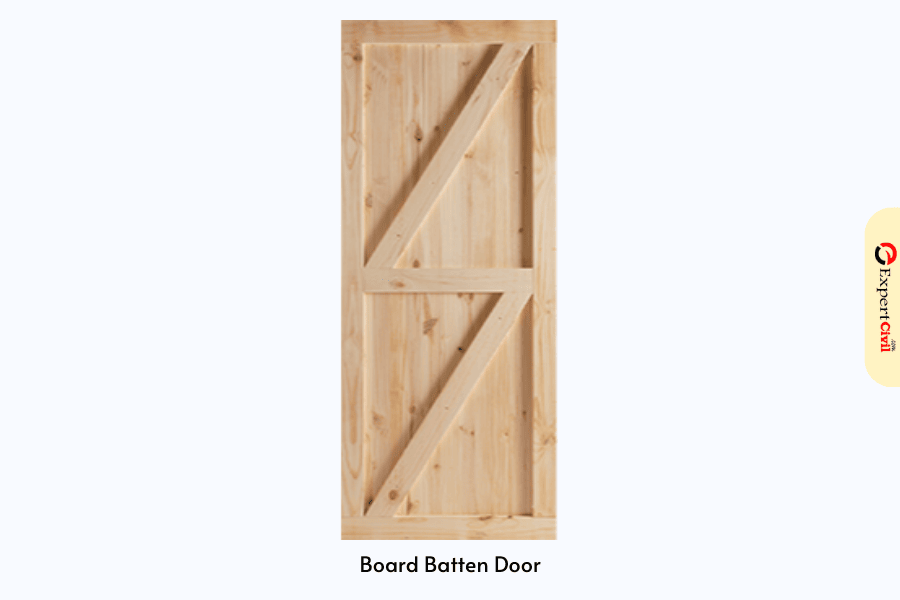 3. Glazed Door
Glass panes have been cut and formed into a certain pattern. Then they are used to create glazed doors. They improve the building's appearance.
4. Hollow Core Door
Market-available hollow core doors are less expensive options. They are light and manageable due to the hollow core they contain.
Additionally, they offer improved thermal and acoustic insulation. They are prone to bowing and are not particularly strong.
5. Flush Door
Simple, plain doors without any panels are called flush doors. They may be solid, hollow, or have a core made of staves. Flush doors are simple to install. They are affordable and robust.
Also Read: A complete guide on Flush door
6. Louvered Door
Louvered doors can be utilised as room dividers. They can be used to offer a little bit of privacy. They assist to ventilate specific areas of your home.
The main benefit of this door is that it maintains the room's privacy. It allows letting in light and air even when it is closed.
When peace and quiet are priorities, louvered doors are chosen. The Louver doors are constructed from glass, plywood, or wood. They are made differently.
Classification of Doors Based On Mechanism
1. Folding Door
Folding doors can be used alone or as folding partitions. The rooms are used independently or jointly depending on the situation. They are used more frequently in rooms with garden or veranda access etc.
2. Sliding Door
Sliding doors conserve space and improve utilisation efficiency. They are now frequently utilised in offices and other crowded spaces.
3. Swinging Door
Swinging doors are used in the kitchen, saloon, and laundry rooms. It is practical. It creates a positive impression.
It's a fantastic way to establish privacy. It is more energy-efficient than the other doors. This door may be automatically closed.
4. Revolving Door
Revolving doors preserve a comfortable indoor environment. They assist to block traffic noise and odors. Despite the mechanism's high frequencies, this door operates consistently and safely.
5. Rolling Shutter Door
Shops and go-downs typically use rolling shutters. This shutter serves as a barrier and offers security from burglary, fire, wind, and hail.
6. Collapsible Door
Collapsible doors are employed in locations when the opening's width is quite large. Collapsible doors may be installed on the main entrance of buildings. The door's ability to collapse added to the property of security and protection.
7. Pivot Door
Pivot doors are operated by a unique pivot hinge. It attaches to pins at the top and bottom of the door. By opening and closing, It has a distinctive aesthetic quality. It has a striking swinging function. The entry doors often have pivoting doors.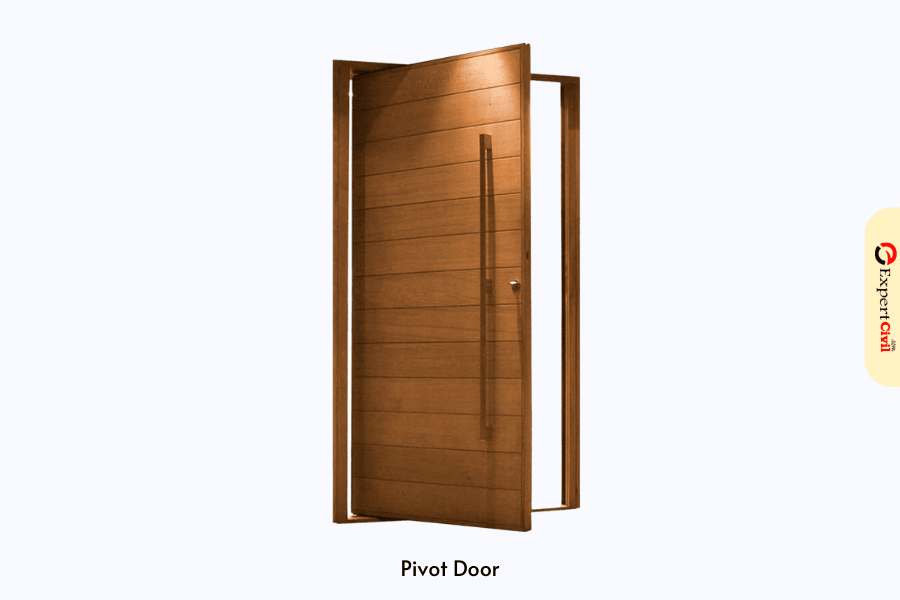 8. Hinged Door
They are straightforward and inexpensive doors. So, these kinds of doors are used in common.
9. Bi-Fold Door
It is a form of foldable door. It is used for passageways with big apertures. It offers beautifully unrestricted access to the yard. It also provides ventilation to rooms.
10. Up and Over Door
Electrically powered up and over doors are always found in garages. These kinds of doors feature a specially built steel frame. This steel frame is roller-equipped on which doors are mounted.
11. High-Speed Door
High-speed doors are modern rolling shutter doors. They are used in industries to reduce the amount of time. The standard rolling shutters are slow and need time. The opening and shutting speed of these fast doors are 3 m/s.
12. Automatic Door
Automatic doors are high-tech and high-performance doors. They can open on their own using sensors. To detect motion in front of a door, the sensors are often mounted on the door.
Special/Other Types of Doors
1. French Door
A French door is a single door with glass panels. Initially, it is utilised as inside doors to open up spaces i.e garden entrances. French doors go together for both historic and existing homes. It provides elegance.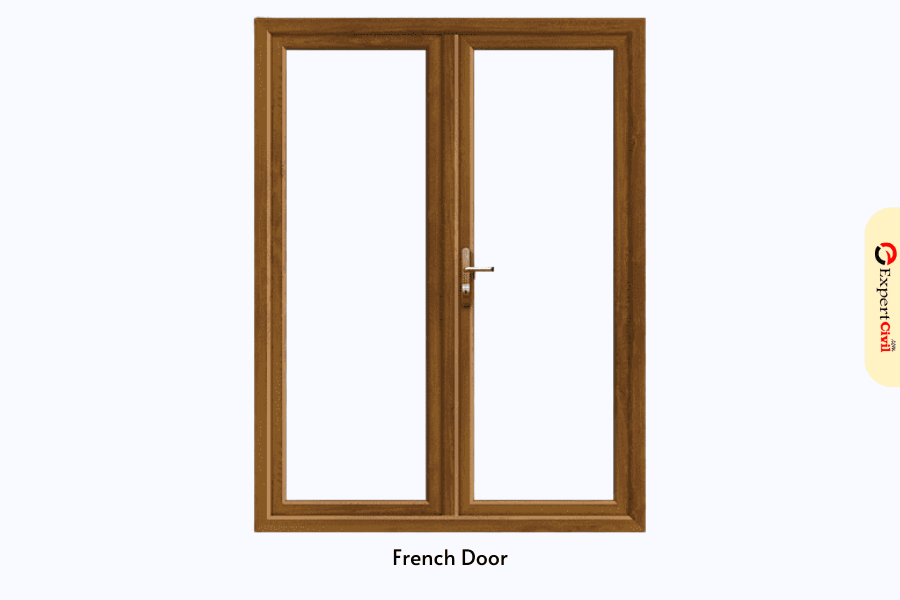 2. Dutch Door
Dutch doors are so common today. They are famous for their usefulness as well as their classic appearance. These doors are the best option for internal doors as well.
These doors are see-through. So, you keep an eye on kids and animals while containing them in or out of a certain area of the house.
3. Saloon Door
Saloon doors are not extended as a whole. These doors are fashioned with bi-directional hinges. The majority of saloon doors are situated in the middle lengths. This door is serving as aesthetic barrier.
Saloon doors don't have the handles like other doors do. Despite without handles, the door is simple to push because of its modest size.
4. Blind Door
Blind doors are a unique kind of door that aesthetically resembles the wall. These doors can't identify their own. They have covered doors without handles or knobs. The walls have the same finish just like surrounding the doors.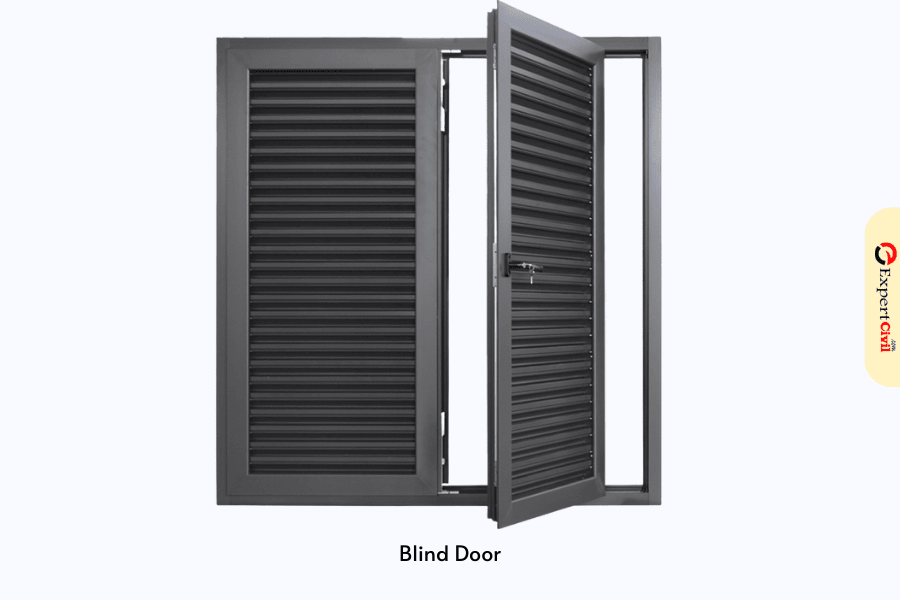 5. Bypass Door
Solid sliding doors are also known as bypass doors. They are on average found in modern closets. They give the building's interior a beautiful appearance.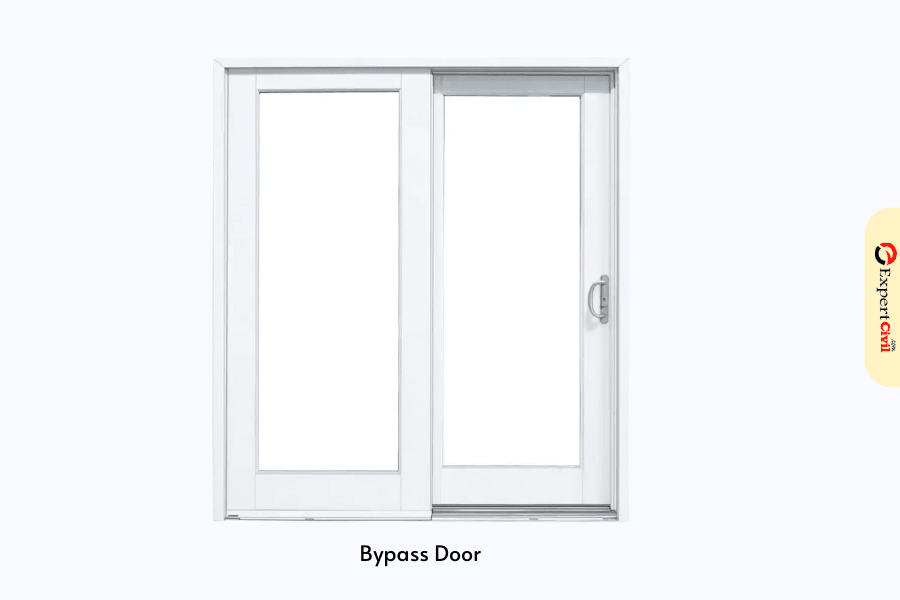 6. Rebated Door
Doors with rebates are those constructed from two or more pieces of wood. As a result, the door seems flush. And they are composed of a single piece of wood.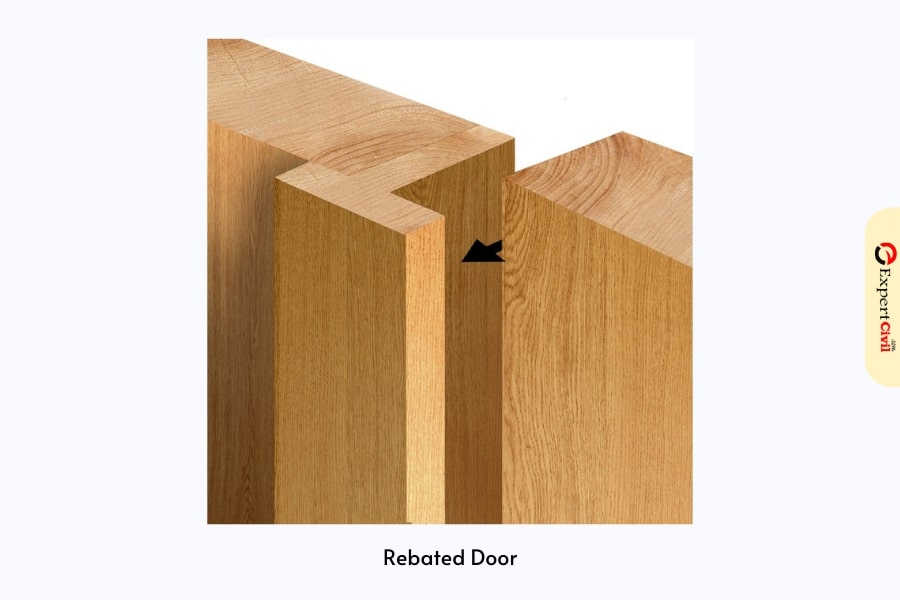 7. Blast Proof Door
Nuclear power stations, chemical manufacturing facilities, and other locations use blast-proof doors. These doors are installed for places having high explosive risks.
Steel blast-proof doors are capable of preserving human life in the event of an explosion. Banks and safe deposit boxes both have blast-proof doors. It is also known as the Explosion-proof door.
Conclusion
Hence, the main part of a house is a door. When designing an interior, it is crucial to select. All types of doors have their own quality according to their use. A door is a barrier that may be opened at the entrance to a building, room, or other areas. It permits access to people, vehicles, and other products.
Every home has several different types of doors. Each variety of criteria decides which one is best. You may choose the best door for each area in your house. Just consider user intent, privacy, usability, and general aesthetics before installation. Hope you enjoy this read.
Also Read: Different Types of Wood with Their Uses and Advantages