What is concrete crazing?
The occurrence of closely spaced fine cracks on the surface of the concrete is called concrete crazing. Concrete crazing is the formation of shrinkage cracks on the surface which is caused when the concrete has cement-rich surface skin or has too much water in the mix. The same effect of crazing can happen if the concrete is out of date and can also affect the strength of the concrete.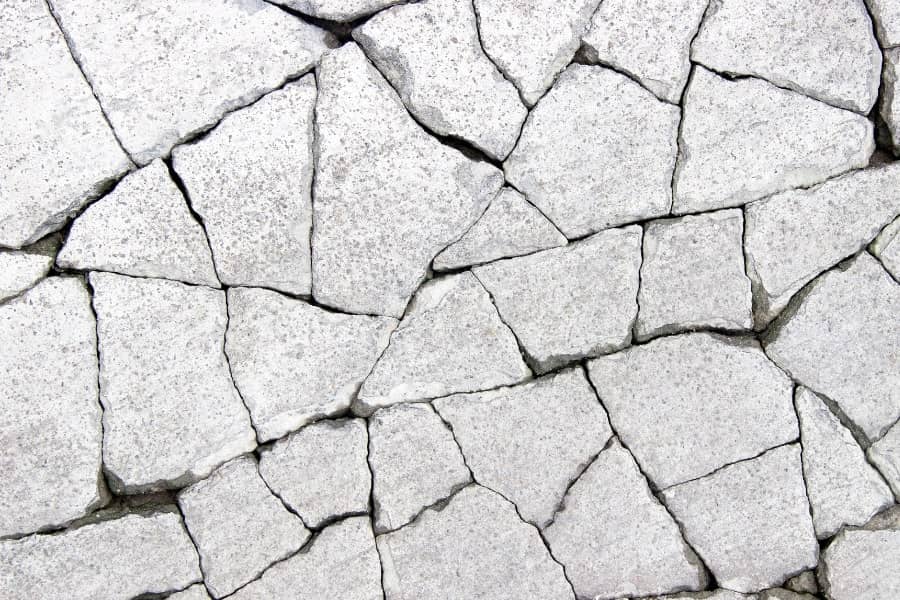 Causes of crazing in concrete
Crazing may occur either due to shrinkage or due to heavy stress on the members.
If the mortar used for the construction is too rich or wet or if proper curing is not done then the shrinkage cracks can occur.
Other causes of crazing include when too fine sand is used and if plastering or rendering is done long after casting of concrete.
On floors or pavements sometimes develop very fine cracks of map pattern known as crazing.
These floors and concrete pavements are normally provided with control or expansion joints to take care of drying shrinkage, but even after these precautions sometimes crazing can happen.
These cracks occur soon after construction and are due to the use of excessive water in the concrete mix, poor grading of aggregates, quick-drying after laying, or inadequate curing.
Treatment of crazing in concrete
A glaze coat can be applied to the surface of the concrete to eliminate crazing.
Epoxy and silica sand can be used to give a monolithic appearance on the slabs of concrete, this will change the color and look of the surface, which can be corrected using any re-surfacing products
A concrete with crazing is needed to be polished, it is grinded right down to remove this craze which is generally 2 to 3mm deep, or grout can be used to fill the cracks.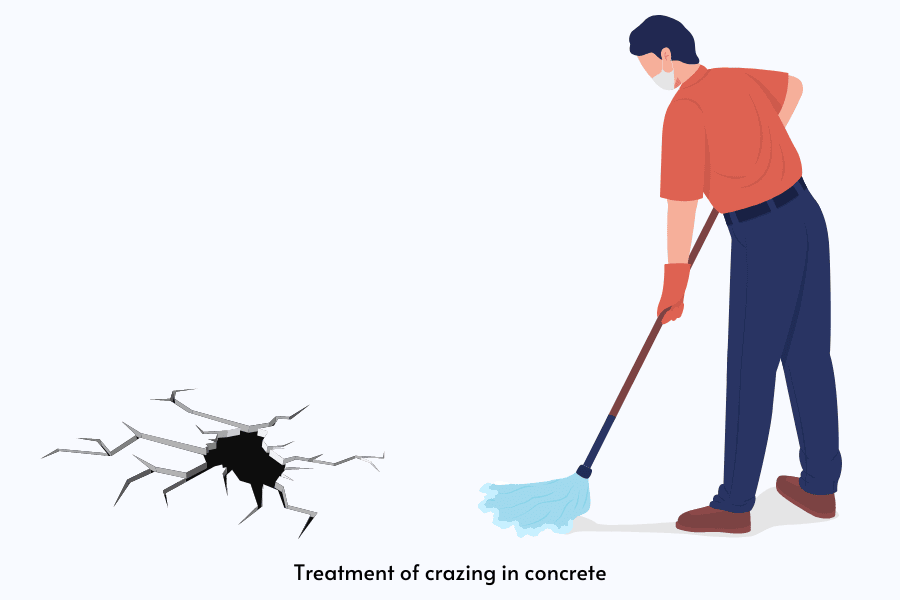 Also Read: Different Types of Cracks
We are sorry that this post was not useful for you!
Let us improve this post!
Tell us how we can improve this post?