In past years, steel has developed into a valuable asset with several variations. These variations are based on their intended use. Steel has different types with unique qualities.
Its composition defines its durability and strength. You can use each type according to the nature of the construction project.
What is Steel?
Nowadays, iron is significantly replaced by steel. Due to its decreased strength, iron lost its reputation. Up to 2% of carbon is added to pure iron to improve its quality and it forms steel. It becomes a very strong and hard material.
Steel is used to construct everything due to its high strength and hardness. For construction purposes, other metals are also added to steel.
Also Read: Types of Collapsible Gates
Main Types of Steel
There are four main types of steel:
Carbon steel

Alloy steel

Stainless steel

Tool steel
Let's discuss the most popular steel varieties, their properties, and their applications.
Carbon Steel
Carbon steel is made up of:
Less than 1% carbon

 

Traces of:

Manganese

Sulfur

Silicon

Phosphorus
These materials are distributed in steel. The carbon content of steel determines its qualities and its traits. It has residual elements having a small impact on its composition. There are four other classifications for plain carbon steel.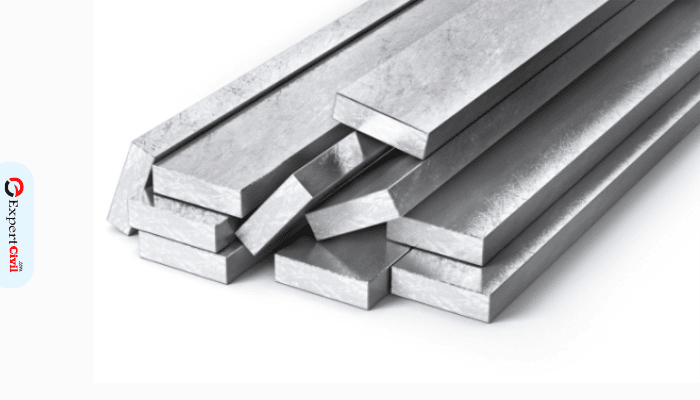 Types of Carbon Steel
Carbon steel is a very versatile material. It has a high level of affordability as well. That is why this material is used for both big and small-scale construction projects.
a) Low Carbon Steel
The low carbon steel is also known as mild carbon steel or simple carbon steel. It has a carbon concentration of up to 0.30%. Low-carbon steel is a very cost-effective material. It is also simpler to shape than medium and high steels. This is the reason, it is ideal for uses like structural beams.
Basic characteristics of low-carbon steel:
Low price

Not much hard

High machinability

High ductility

High toughness

Mild strength

High weldability
b) Medium Carbon Steel
This variety has higher strength and less ductility. Its carbon concentration ranges from 0.31% to 0.60%. Railway tracks and gears both include medium carbon.
c) High Carbon Steel
It is the hardest variant of carbon steel. It contains more than 0.61% carbon. It is used to make trencher blades and sharp cutting tools. They don't have more than 2% carbon in them.
Alloy Steel
Alloy steels are the broadest form of steel. They are among the most varied categories of steel alloys. This type of steel has different alloying elements present in its composition. This composition gives special qualities to each variety. There is a huge variety of alloy steels. The most famous ones are made of:
Chromium

Cobalt

Molybdenum

Nickel

Tungsten

Vanadium
Alloy steels have several ranges with several elements. That's why it produces steel with any desired attribute. Also, some of these steels are somewhat pricey.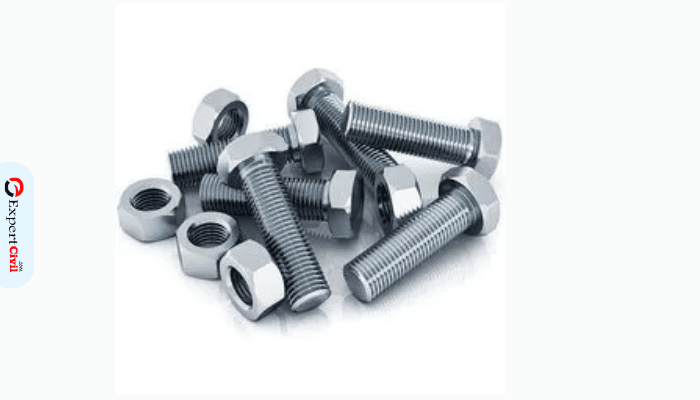 Types of Alloy Steel
a) Low–alloy steel
Low alloy steel is a collection of ferrous metals. They are added together to increase a material's mechanical qualities. It is more resilient than plain carbon steel.
b) High – strength low alloy steel
It is a form of alloy steel called high-strength low-alloy (HSLA). It offers higher mechanical qualities. It has stronger corrosion resistance than carbon steel. HSLA steels are distinct from other steels. They are designed to meet particular mechanical qualities rather than composition.
c) High–alloy steel
A high concentration of alloying elements distinguishes high-alloy steels. High-alloy steels have high strength. It has maximum adaptability in nature. It is the most popular type of alloy steel.
d) Micro alloyed steel
This type of steel has the addition of trace amounts of several elements. This alloyed product is referred to as micro-alloyed steel. Vanadium, molybdenum, and boron are some alloying metals.
They can help the steel's physical and functional properties. They have various advantages. It includes great metal fatigue. It has to wear resistance and uniform hardness. It also helps to enhance weldability.
e) Advanced high–strength steel
Advanced High-Strength Steels (AHSS) are sophisticated and complex materials. They have multiphase microstructures. They have carefully chosen chemical compositions. This type of steel is low in weight. It has excellent strength and optimized formability.
Maraging Steel
Maraging steels are a unique class of low-carbon steel. It has higher strength and toughness. It has a similar elasticity as other steel types.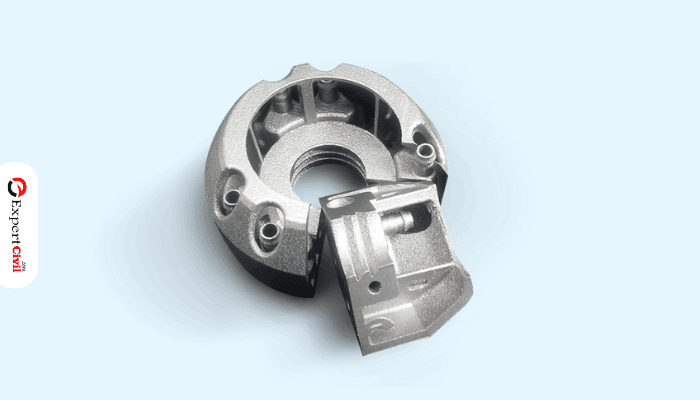 They are ultra-high-strength steel alloys. It is made up of a process called fortifying steel. Maraging steel can be used in the application of intermetallic precipitation.
Also Read: 20 Sustainable Innovative Eco-Friendly Building Materials
Stainless Steel
Chromium makes up 10 to 20% of the entire steel composition. It acts as the major element in stainless steel. It is one of several metal alloys that go into its creation. Stainless steel is also known as "Rustless" steel. It is a type of alloy steel. Chromium must be present in stainless steel.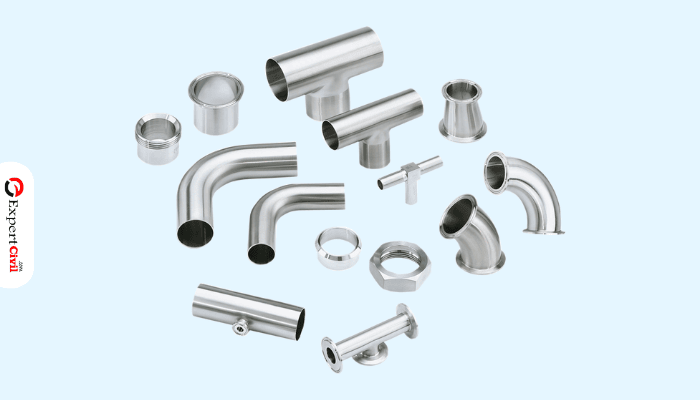 It has a specific percentage of this element. Stainless steel is used in the food, medical, and architectural industries. It is very well-liked because of how it looks and how well it resists rust. When the chromium content is more significant than 11%, its rusting ability increases.
Types of Stainless Steel
a) Ferritic
Another semi-common stainless steel alloy is ferritic stainless steel. They are magnetic. They are very suitable for applications requiring magnetism. They have low nickel content. So, these are often the least expensive stainless steel alloys.
There are two common grades of ferritic alloy:
b) Austenitic
It is among the most popular varieties of stainless steel metals on the market. It is non-magnetic. It creates a distinctive appearance and resists oxidation.
There are two common grades of austenitic alloy:
Additionally, austenitic alloy grades 301, 302, 303, 309, and 321 exist.
c) Martensitic
The least frequent type of stainless steel alloy is martensitic. These alloys have extraordinary hardness and toughness.
They have weak oxidation characteristics. They are only suitable for uses that call for extraordinary hardness.
There is just one type of martensitic alloy:
d) Duplex
A duplex alloy combines austenitic and ferritic alloys. It gains the traits of both while doubling strength.
It has a high chromium concentration. This is the reason, they are ductile and corrosion-resistant.
Tool steel
This category includes a wide variety of carbon and alloy steel types. They are grouped with unique characteristics. They have appropriate use in manufacturing machine tools.
It has different amounts of cobalt, vanadium, tungsten, or molybdenum. These components contribute to their exceptional strength and robustness. It also can maintain sharp edges.
Types of Tool Steel
a) Shock Resisting Tool Steel
This steel is harder. It has minor concentrations of carbon, silicon, and molybdenum. So, it makes it ideal for punches and riveting tools.
b) Water Hardening Tool Steel
This steel is used to create common tools. It is water-quenched while in use. It is the most cost-effective tooling type.
c) Cold Work Tool Steel
The majority of cold work tool steels are high-carbon steels. They have minor additions of tungsten, manganese, chromium, and molybdenum. It has high hardenability. This quality can be maintained with the help of additional elements.
i) Air–hardening steels
This steel can withstand high temperatures. They have a high content of chromium. So, they don't wrap during the dose of high temperature.
ii) Oil – hardening steels
This oil-quenched steel is used to make blades and shears. It has outstanding wear resistance. So, it doesn't cause slippage.
iii) High carbon high chromium steels
This type of steel is used for the production of cutting tools. It is more resistant to abrasion. It has greater dimensional stability after heat treatment.
It can be nitride. It has strong softening resistance. It is modest to decarburizing resistance.
d) Hot Work Tool Steel
This steel is used in casting and forging. It can endure extremely high temperatures.
i) Hot work chromium tool steel
This type of steel has medium chromium content. They have the addition of carbide-forming metals. For
example, tungsten, molybdenum, and vanadium.
They have been created with good heat-softening resistance. Low carbon and alloy concentrations can increase steel toughness.
ii)
Hot work tungsten tool steel
It is also known as group H steels. It is composed of vanadium, molybdenum, and tungsten. It has 0.35%-0.45% carbon and 6%-25% chromium.
It has high strength and hardness. So, it shows resistance to grain development at high temperatures. Tungsten is mostly used in hot-forming tool steels.
Conclusion:
In this article, we describe the various forms and functions of steel. Hoping this information will provide you with the clarity to choose the right type.
So, before buying, take the time to identify the ideal steel qualities you require. Also, identify the appropriate grade to manage your project.
Also Read: 5 Types of steel Bars