Drainage systems are complex frameworks. They always deal with the need of removing wastewater from home. These structures help to prevent toxic sewage from underground drainage from backing up.
In all drainage systems, gully traps are the best pick for your home. Gully traps have connections between the barriers. These traps avoid to escaping water from a house and deep drainage system. Every home should have one gully trap. Thus, continue this read to learn more about what gully trap is and how it works.
What Is a Gully Trap?
Gully trap in fact relates to a feature of the internal construction. The specifics of trap design may vary. It is depending on the type of gully and the general aim is constant. Water enters in a basin in the middle of the gully. Water travels down through it, and then returns up toward the drain's outlet pipe.
The main components of a gully trap are an exit pipe. It carries the water into the sewage system. End of the gully trap is connected to the home's sewage outlet pipe. . A tiny amount of water will remain at the bottom between the outlet and the central chamber. Gully traps prevent odours and gases from re-emerging to enter the atmosphere.
Where Is Gully Trap Used?
Everywhere there is a water release point outside your property, gully traps are necessary. They are most often present in patio areas or at the bottom of rainwater downpipes.  Gully traps can collect excess runoff and send it back into the foul water system. Gully traps use under any outside taps or external greywater discharge pipes. Gully traps installation always depends on the type of drainage system.
All wastewater, stormwater, and surface water are drained into one drainage system. It travels from your home to a single destination, as many pre-1970 properties do. The purpose of the gullies can be determined by where they are installed.  They all operate according to the same basic idea. The only thing that varies is how the gully trap is constructed. You can typically find a gully trap in the following places:
Outside the home
Near the kitchen
Bathroom from the outside.
Gully Trap Chamber
An essential part of a plumbing system traps. They stop the transmission of disease. A Gully trap stops the entry of lethal air, insects, and pests from the sewers into the building. Traps are designed to hold a body of water that serves as a water seal. It is best to use self-cleaning traps.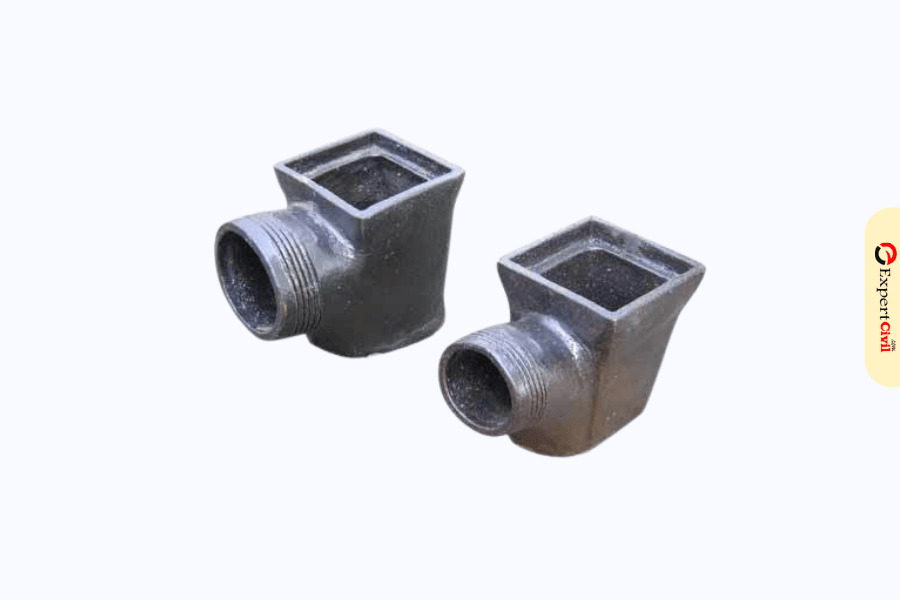 If the chamber of gullies is not clean properly, it causes many problems. Foul gases created in waste pipes may cause a smell in the gully's chamber. Then foul smells can enter into homes through house-connecting pipes. The gully trap's entire depth must not be less than 30 cm. Also, the water's depth must be at least 15 cm. It has the least water seal of 50 mm. A properly plastered, the airtight chamber is required. The interior dimensions of a fixed frame that is 30 cm by 30 cm.
Gully traps collect trash water from baths, sinks and kitchens. Then it dumps into the sewage system carrying wastewater from drainage. A Gully trap then isolates the sullage drain from the home's sewage line. Gully traps successfully replaced separate traps. Now, it might not be essential to provide separate traps for sinks, bathrooms, and kitchens.
Gully Trap Function
Gully traps are required to keep pests like rats and cockroaches out of the pipe leading into the house.
Gully traps assist to prevent the release of hazardous gases. These gases can gather from waste and stagnant water.
A drainage gully is a useful tool for removing surface water and rain.
Gully traps are used in the kitchen, bathrooms and outside the home.
Gully traps are playing important role in a drainage system.
Installation of Gully traps in the home replaces many drainage traps.
Also Read: CPVC Pipe Fittings Names with Images & Price List in India
Gully Trap Image
What Is the Difference Between Gully Trap And Inspection Chamber?
| | |
| --- | --- |
| Gully trap | Inspection chamber |
| Gully traps are used as barriers to protect against toxins and pests. It can link the drainage system from the property. | Inspection chambers are points of access to underground piping. There is a very high probability that you will have to create an inspection chamber. For installation of any kind of deep drainage, an inspection chamber is needed. |
| It can transport trash to an underground drainage system. Gully trap can also be used to drain rainwater from paved areas. | Inspection chambers serve many functions. It can permit maintenance and the clearing of obstructions. Inspection chambers are fully used for cameras and other equipment. |
Frequently Asked Questions
How many connections can be done to gully trap?
Gully traps maintain the water seal. There must be at least one gully trap in each residential structure. A Gully trap has at least one waste pipe for discharge. Unless it is vented, a single-fixture discharge pipe cannot be longer than 3.5 m (G13). It is present between the water seal of the fixture and the gully trap. Several discharge pipes could all lead to the same gully trap.
Is gully trap good to stop cockroaches?
Yes, gully traps work well to keep cockroaches at bay. An efficient method for preventing insect infestation is the gully trap. Cleaning gully traps on a daily basis is said to be crucial for preventing insects and other pests.
What is the size of gully trap cover?
Each gully trap is required to have a single 15 cm by 15 cm cast iron grating. It is appropriately embedded in a cement concrete foundation. It is housed in a brick masonry chamber. A properly plastered, the airtight chamber is required. The trap cover has interior dimensions of a fixed frame. The size is 30 by 30 centimeters.
Conclusion:
In short, this article is fully based on information about gully traps. The installation and positioning of gully traps must meet strict guidelines. All strategies related to these traps are summarised in the Building Code. So, you should always ensure its proper location and construction. Any other structures put up on top then it provides access for cleaning.
Also Read: 14 Methods of Solid Waste Disposal and Management