What is Hydrophobic Cement?
As the name indicates, Hydrophobic Cement, hydro means water and phobic means against, this cement tends not to dissolve in or mix with or be wetted by water. It has an additive which repels water. This cement does not absorb moisture. Also, this special type of cement is very expensive. Its manufacturing cast is very high.
As this cement performs activities which repel water and do not mix with water and not wetted by water and does not absorb water, due to such activities it is known as Hydrophobic Cement.
Manufacturing of Hydrophobic Cement
It is manufactured on special requirements for high rainfall areas to improve the shelf life of the cement.
The process of manufacturing this special cement is the same as Portland cement. The clinkers formed during the construction of the cement are grinded with water-repellent substances such as Oleic acid. These chemicals form a layer of cement which does not allow water to mix with it.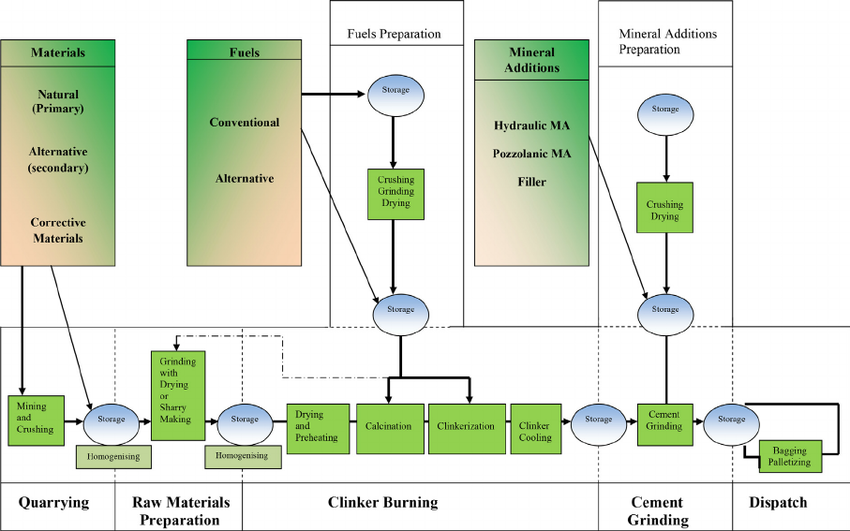 The cement particles are given a chemical coating during manufacturing which provides water-splitting properties. The cement is not affected due to huge humidity and cement can be stored for the long period.
Properties of Hydrophobic Cement
Properties
Values
Fineness
350m³/Kg
Soundness:

Lechetelier

10 mm

Autoclave
0.8%
Setting time:

Initial setting time

Final setting time

30 minutes

600 minutes

Compressive strength:

3 days

7 days

28 days

16 MPa

22 Mpa

30 MPa

Water absorption
0.3 – 1%
Also Read: Complete Guide on Consistency of cement
Uses of Hydrophobic Cement
Major applications of hydrophobic cement are as follows:
It is used in an extremely wet climate
It is used in underwater construction
It can store for the long time period
It is mostly used in tunnel construction
It can be used on structures which are exposed to rain such as roofs, parking structures, etc.
It can be used in drainage system works and also in the construction of manholes.
It is used in water treatment plants, dams and retaining walls, etc.
It can fix leaky pipes, floors, basements, etc. without having to stop the leaking
This is specially prepared cement which does not tend to dissolve in water and is used in many construction projects
This cement does not absorb water
It gives the required strength to the structure and makes a durable structure
It is mostly used in underwater and underground construction
When there is a need for fast construction this special type of cement is used.
Advantages of Hydrophobic Cement
The major advantages of Hydrophobic Cement are as follows:
This special type of cement provides durable repairs that will last for a long period of time
This cement has the same strength as that of the ordinary cement
This cement sets and hardens fast as compared to ordinary cement
As its setting time is very fast it can be painted within an hour of being it is applied.
It can be stored for a long time
It makes the construction fast and advanced
Underwater construction can be done with this cement
This cement is mostly used in underwater and underground construction
This cement hardens at a very fast rate so that used in construction which has to be completed fast
This cement is taking the construction to the advanced level
With advancements in construction, the demand for such cement is on increasing.
Disadvantages of Hydrophobic Cement
Some of the disadvantages of hydrophobic cement are as follows:
This cement does not work on the frozen surface
This cement solves the problems due to leakage but is not able to solve the problems due to condensation
This special cement can not be used below the temperature of 40°F or 4°C
This cement needs skilled labour for its application
This cement also needs a favorable climatic condition during its application to the project
This cement has to be prepared on special order from the cement manufacturer
The cost of this cement is very high.
Due to its high demand, its manufacturing cost is very high
This cement is not useful in snowy areas
Labor used for the construction should be properly skilled and known of this cement as this cement contains chemicals within it as compared to ordinary cement
Problems due to the process of condensation can not be solved with this cement.
Health and Safety precautions of the Hydrophobic Cement
While using this hydrophobic cement some important precautions that must be considered are as follows:
Cover your hands and face properly such that there should be no contact of the hydrophobic cement with your skin and eyes.
Silica inhaling may cause many problems to the lungs such that covering the nose and mouth properly.
The use of protective clothes i.e. face masks, gloves, full sleeves shirts, boots, helmets, long pants, etc. is highly recommended.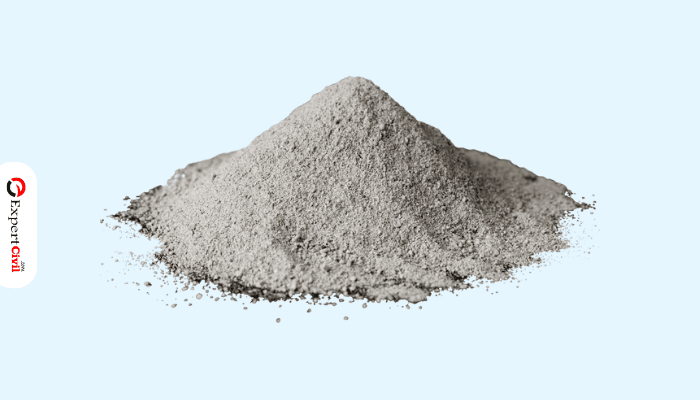 Also Read: Low Heat cement
We are sorry that this post was not useful for you!
Let us improve this post!
Tell us how we can improve this post?