What is wall putty
Wall putty is a white cement substance that is mainly used to even out the wall surface and make a leveled surface for further coats of paints. Putty helps to feel small cracks, holes, and remove some kind of undulation of walls. In the long process of painting, putty is considered a primary step. It is required a minimum of two coats of putty for proper finishing. In this process, putty is applied where touch-up is needed like for cracks or uneven surfaces on wall-like patches. There is no need to put it on the whole wall.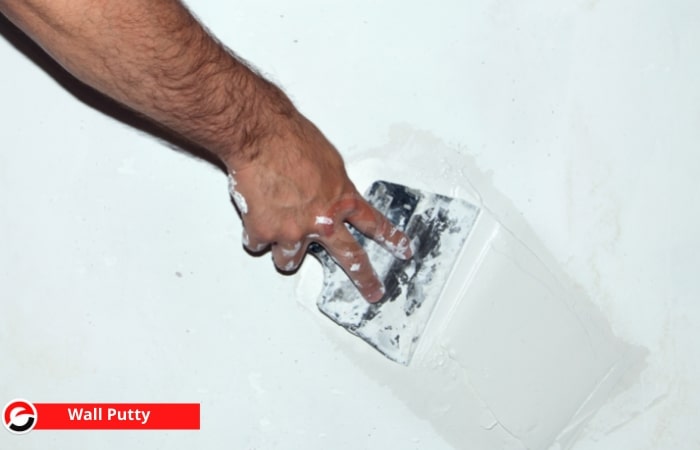 Wall putty is a material with high plasticity with a very similar texture to the clay. It makes a smooth and protective base for paint application and acts as a filler for cracks or patches.
Putty can be available in different colors and it allows all colors to be put on. The wall putty has the advantage that it can be used for both interiors and exterior wall surfaces whether it is old or new.
Types of wall putty
Their many types of wall putty are available in the market according to different uses like interior or exterior etc. it is differentiated into two types:
Whit cement-based putty
White cement-based wall putty is the most popular and most used putty nowadays. it is a mixture of white cement, polymers, and minerals. This type of putty is very ideal to use indoors and outdoor. Also gives smooth and glossy finishing. It is white cement, polymers, and mineral-based putty formulated to give smooth and glossy finishing of white coating for the further paint process. It has very good strength because of the cement component it gives tensile adhesion strength, also compression, and bending strength.
Some of the features are as follow:
Like it has excellent adhesion strength and abrasion resistance. Also, it will resist the growth of algae and fungus on the wall. It gives very good finishing and effect of paint and very low maintenance. This wall putty has non-toxic materials and is suited for every type of paint.
Acrylic putty
Acrylic wall putty is water-based wall putty. It is made of white pigments, acrylic emulsion medium, and additives. It is best suitable for interior walls not for the exterior. Acrylic putty gives smooth and matte finishing for the further paint process. It does not have good binding properties compared to cement-based putty and is also less resistant to water so it needs to be re-finishing every year.

Some of the features are as follow:
It has less strength compared to cement-based putty. Acrylic putty is ready to use and better resistant to alkali. It is also suitable for every kind of paint and gives smooth finishing for further process. This putty has fast-drying properties so the completion of the job needs to be done fast.
Advantages of wall putty
The advantages of wall putty are as follow:
The putty has very good bonding with a concrete base or plastered surface so can create a very smooth and undulated surface.
It goes very well on both the surfaces, interior, and exterior.
By applying putty it increases the tensile strength of the wall.
Wall putty increases the lifespan of the wall because of the protected coating.
It is cost-effective. it helps to reduce the cost of paint because less amount of paint is required after the coats of putty so less material of paint is used.
The wall putty does not flake and gets damaged easily. It fills the crack and patches and makes the surface smooth finished and shinier.
It helps to get the exact shade of paint by providing smooth, glossy white base finishing.
Disadvantages of wall putty
Some of the disadvantages of wall putty are:
It is not very easy to work with the wall putty.
If wall putty paste once mixed and got hardened then it can't be used again.
Wall putty needs trained and skilled laborers to apply and get the desired finishing.
Wall putty can not be mixed by hands as it takes more time and putty will dry fast so it needs to be done by a mechanical mixing tool.
wall putty vs white cement
| | |
| --- | --- |
| Wall putty | White cement |
| Wall putty is formulated to give white base coating and smooth finishing to the surface, and it increases the strength of the structure on which it is applied. | It is formulated to make a smooth surface on the wall for painting. It will make the wall waterproof and also heat resistant. |
| It consists of polymers like acrylic acid, emulsion, and also white cement. | It comprises mainly calcium carbonate and also other minerals. calcium carbonate is considered an essential salt for white cement. |
| Wall putty can be applied on every surfaces whether it is interior, exterior. It is suitable for exposed surfaces and ceilings also. | White cement is suitable for interior walls and ceilings. As it can be applied on an exposed surface because it will die down over time. |
| Due to some climatic conditions putty will be naturalized and wither over time. | In the case of climatic conditions white cement is alkali-resistant, acid-resistant, and also crack resistant. So it will remain stable in that conditions. |
| Wall putty dries faster than white cement, it may take 4 to 6 hours to dry a single coat of putty. | White cement is similar to grey cement in this because it takes a long time to dry fully. Generally, it dries in 24 hours but it depends on humidity and climate. It takes likely 20 days to get full strength. |
| Wall putty's binding with water is stronger than white cement. But it has very good tensile strength and adhesion property which helps form causing damage to the wall | White cement has very good bonding with water and other components. So it will add more strength to the wall with its excellent binding with water. |
How to apply putty on the wall
Firstly we need to ensure that surface is made of cement material or plastered and the wall surface should be cleaned not any small particles or dust should be there.
It should not have any oil, grease, leakage, etc., and apply water on a cleaned wall surface to wet it and allow it dry until feels wet. Do not overwet the wall surface.
Mix the putty with the required amount of water as in generally 2:1 ratio as per the manufacturer's provision and mix it with the mixing tool for about 10-15 minutes.
Mix until it becomes a smooth creamy texture paste and make sure there are no lumps in that and the mixture should be in a way that it can be used for the next 2 hours.
Before applying putty apply one coat of primer and allow it to dry a minimum of 12 to 24 hours, some manufacturers recommend applying primer and some are not so go according to the manufacturer's provision as it is governed by ingredients of putty.
Apply first coat of putty from bottom to top and as per Berger paint allow it completely dry for 6 to 8 hours.
Then gently rub with sandpaper for removing small particles then apply 2nd coat in the same manner and as per Asian paint says to allow it to dry completely for 6 to 8 hours.
Rub it to remove small particles, Birla putty says the thickness of wall putty should be a maximum of 1.5mm more than that will create cracks and may peel off and also take more time to dry, drying time also depends on dampness and climatic conditions.
Tools used in wall putty
Tools in wall putty may differ from labor to labor.
What is a wall putty blade?
A Putty knife is a versatile tool that can be used for different purposes. It is used for applying filler material to fill cracks, scrapping, etc. it comes in different varieties like sharp edge, tick blade, angled edge, etc.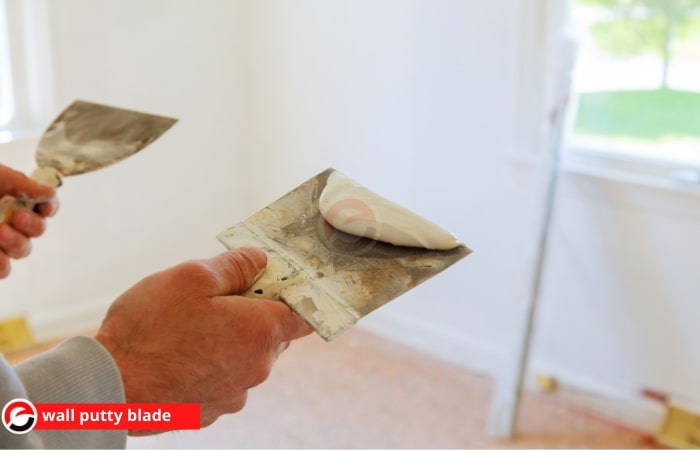 Top 10 wall putty in India
There are so many brands that can be adopted for wall putty here are Top 10 brands of wall putty in India are
#1 Birla White Putty
who doesn't know about this brand right? It is one of the most reputed brands in India. It is s known for the superior quality of a product as it gives more coverage, bonding, water-resistant, etc.

#2 Jk Wall Putty
A well knows brand for its high quality. it is one of the top manufacturers of high-quality putty in India and it is high in alkali-resistant.

#3 Iris Paints Putty (White Cement Based)
if we are looking for the best option in the case of external wall putty, then Iris is the best choice in this case. It comes in an amorphous state-, and it is also the best option for any kind of wall repair necessities.

#4 Bird White Wall's Putty
It is also a very good quality brand which is sometimes underappreciated so no doubt it gives you satisfactory results.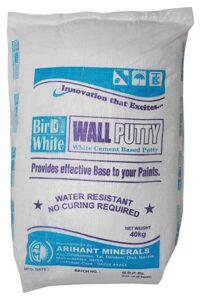 #5 V V paints Wall's Putty
It gives you a high-quality result in patches removal and against water damage.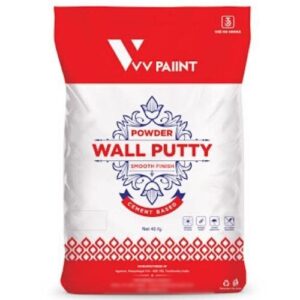 #6 Asian Paints Wall's Putty
This brand is one of the largest white-based putty manufacturer brands in India.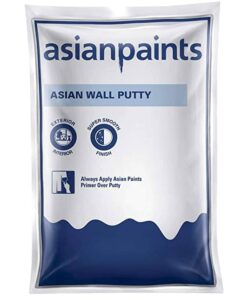 #7 Walplast Homesure Putty
This company was founded in 2006 in India and is now one of the best function companies which give you more durable putty which requires less consumption of paint.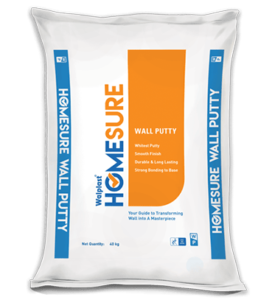 #8 Dulux Wall Putty
In this case, the most satisfactory brand which gives you smooth finishing, crack fillings and leveled surface.it was founded in 1931.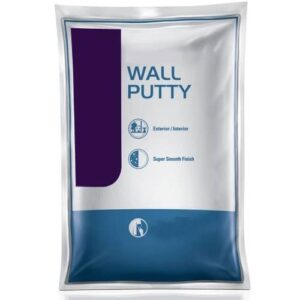 #9 Simco Paints Putty
This brand is the most trusted manufacturing brand and its headquarters is in Maharashtra, it gives amazing results against wall protection and is mainly used for the costly paint's base.
#10 Nippon Paints Silky Putty
This is japan based manufacturing company that makes the most durable and adhesive putty.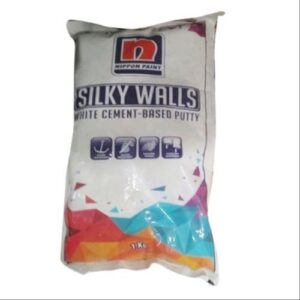 Wall Putty Texture Design Ideas
Simple wall putty ceiling design
Modern wall putty texture design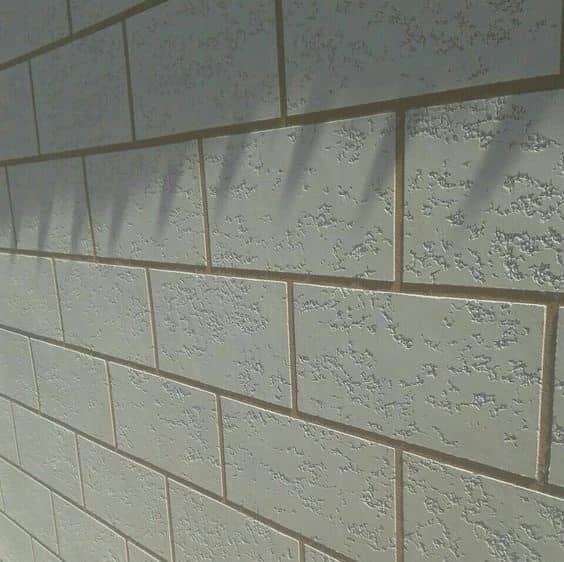 Also check: 10 Innovative Wall Painting Decors Ideas
Question and Answer
What is the price of JK wall putty 40kg?
JK wall putty price is 820 Rs/ bag and it also comes in 5 kg bag packaging.
Which is the best wall putty in India?
Birla White putty is the most popular brand in India.
What is a wall putty machine?
It is a machine or equipment which produces wall putty, joint filling agent, etc.
Wall putty machine price?
It depends on the manufacturer and capacity of the unit, one of the basic prices is 1.5 lakh/ unit which can generate 10 to10000 liters.
We are sorry that this post was not useful for you!
Let us improve this post!
Tell us how we can improve this post?