There are different types of windows, if we say in a simple language, a window is an opening to serve the purpose of ventilation, sunlight, etc. now considering technically, it is a space made in the wall of a house starting from sill level to ending at lintel level which provides sufficient ventilation & sunlight in home and we able to open or shut down as our need is called window.
Different types of windows for home
Nowadays there are so many types of  windows for home design some are modern some are classic and some are fusion:
Single Hung Windows
Single-hung windows are a commonly used design and a classic one. It opens and closes only by moving the bottom sash of the window up and down, the upper sash remains fixed. As we see it can not open the inner or outer side so they are popularly used for narrow spaces like narrow streets, on pathways facing walls, etc.
It is easy to install and can fit any home design. It needs to clean from the outside as only the lower sash is operational.
Double Hung Windows
It is similar to a single hung window, here both upper and lower sash can function up & down and can be tilted for ventilation and maintenance. It is also very affordable and best for narrow spaces. Easy to install and easy to move. It is just that they give a limited opening for air and sunlight.
Transom Windows
It is the best-chosen type in the case of aesthetical view. It is used since ancient time and give space accommodation and natural sunlight in the house or room. It is installed above doors also and sometimes on other windows or used for a modern house design for the best location of sunlight and air.
Also Read: Types of Parapet Wall
Storm Windows
The storm window is fitted in the same frame as the main window. It is installed in areas where heavy storms and coastal regions to get an advantage against the storm. It creates a barrier on top of the original window which helps to create a warm environment in the house during winter or makes a cool environment in summer. No outer can cause much change. As it creates insulation from outer elements.
Skylight Windows OR Roof windows
It is installed on the roof for more sunlight purposes. Sometimes it is also installed when limited space is available for sunlight purposes then it fitted on the roof which also gives a more sunlight view. Mostly it is installed on vacation homes or holiday homes for attractions and different environmental views.
Round Circle Windows
Circle windows add many different shapes like round, oval, half-circle, etc. to add a more interesting architectural view to your home. This kind of window provides enough sunlight and air to your house and gives a more beautiful aesthetical view of the design. Half circle window may also be combined with some other window type.
Picture Windows
This is the best window type to adopt when you have a beautiful garden view or backyard view with greenery. This is a fixed window, there will be no opening. It is just like a plain glass frame to have a classic view of the outside. There will be no break or anything in between the glass, just plain large glass that also makes your room look larger than it is. It is also adopted on hill station residences. It has the advantage of easy installation and maintenance with the only drawback of no ventilation.
Hopper Windows
Hopper windows are the type of window which is open by tilting vertically inward the house. It is a rectangle shape window hinged by the bottom and allows to open from the top for air and light. It is specially used for narrow wall space for new windows like in bathrooms or the basement. They used less space and also give enough ventilation it is just that they were small so can not be used as an emergency window.
Also Read: What is Flush doors 
Glass Block Windows
Glass block windows are good looking element of the house which are made from thick glass. It is a space of a home that increases the light flow to the house. It is not only durable but a very good option in case of security and privacy as it is hard to break such thick glass. Also, help to balance moisture in the basement from its sealing.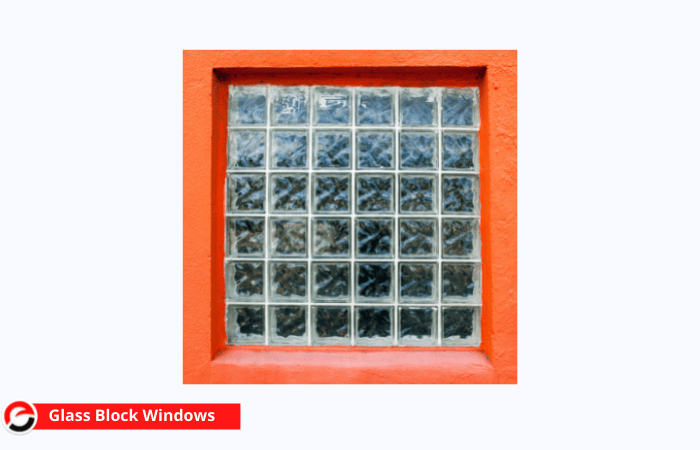 Jalousie Windows
Jalousie window is one of the best choices to serve proper ventilation. It has several louvers of glass, wooden, or acrylic which are connected to a lever and can be opened and shut simultaneously by that. It best option for offices or spaces where opening shutters or narrow spaces. Also, it gives symmetrical look to the aesthetic view.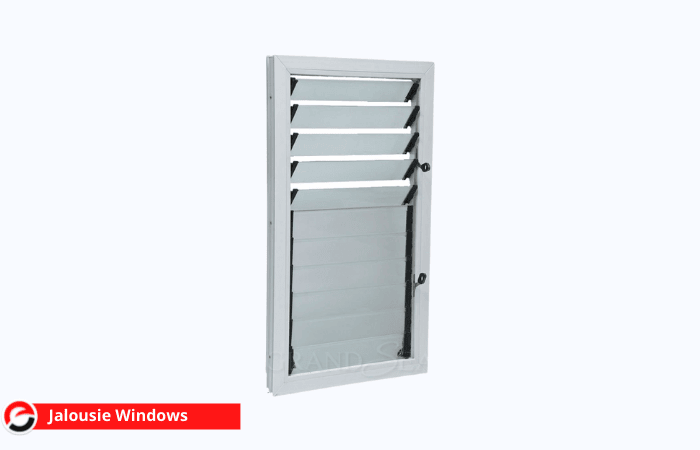 Garden Windows
It is a window that is extended enough from the normal wall level to get sunlight and creates a small shelf specially for an indoor garden. It acts as a mini-greenhouse effect to your inhouse plants and small garden space where this window is installed to provide natural light to plants. Also, we can put plants on that little shelf so it can be viewed from the outside also. Garden windows can extend room space. We can install it in the living room or kitchen with extra side panels where we can put the plants.
Egress Windows
Egress windows are most important for security purposes. It also looks wise a unique idea for installation at home. But basically, it is for the basement of the house. At the time of fire, earthquake, etc. it serves the purpose of emergency exits.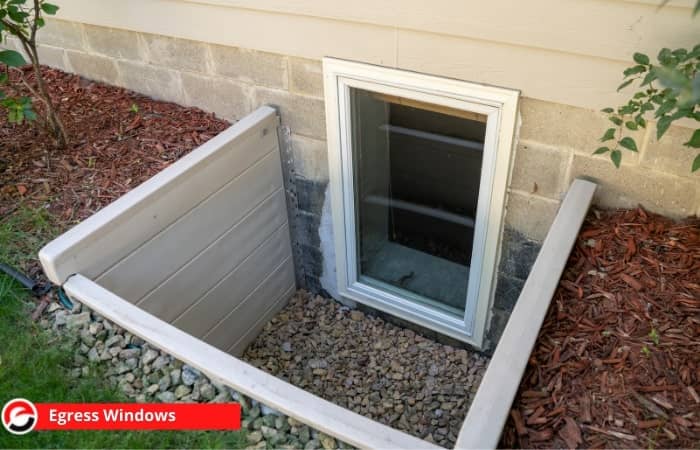 Casement Windows
Casement windows are similar to single sash hopper windows. It hinged from the side and open inwards or outwards. It is very easy to install and maintain, and very good for ventilation purposes. It comes with different designs on solid glass which enhance the modernized look of a home.
Bow Windows
Bow windows are constructed in a curved shape that extended either inward or outward of the house and give an extended view of the front side of the house or garden or backyard. It is installed in an arched shape so it is larger than bay windows. It is sometimes more expensive because of the complexity of installation. It can be installed in a combination of fixed and ventilated sides.
Sliding Windows
Sliding windows are the best option for view and ventilation. It can be installed with more than two-panel sliders. So also called a glider or slider window. It comes with larger or smaller glass which makes a room look bigger with the height and size of the glass. With the slider, it can be open or shut by sliding a panel horizontally.
Also Read: Types of Roofing Sheets
Bay Windows
Bay windows are installed with a hexagonal design, extended outward of a house which adds elegance to the look of a house. It has an outward frame, so makes extra space in the home and gives a panoramic view. It is costlier than other windows as it is larger and needs a skilled installer.
Awning Windows
Awning windows are similar to hopper windows, but instead of opening inward tilt outward for opening. It is very easy to install and maintain. It is best for the weatherproof environment and helps ventilation in case of rain or other elements.
It can not be installed if any barrier is outside like a plant or other which prevents the opening of the window.
Arched Windows
Arched windows are rounded on top which adds an architectural view to the design. It is the most common design in Roman culture but also gives a very ancient time look to the home. It is installed both the ways, the arched portion above the casement window which is fixed or sometimes can be opened.
Pros and Cons of  Window
Pros of the window are as follows:
Windows provide ventilation to the house.
It allows the flow of sunlight to the house which makes the environment of the house fresh.
Window makes a house alive by the outside view.
It gives fresh air by providing a garden window in installing in garden or backyard.
It comes in very different types which can be suitable for every type of situation, and area and we can choose accordingly.
Many designs are very easy to install and maintain.
Cons of the window are as follows:
Some types of windows like bay and bow windows are costlier than normal windows.
Not every type of window can be provided for emergency and security purposes.
They need maintenance and cleaning from time to time.
Also Read: Complete Guide on Vastu Shastra for Homes 
Are you looking affordable sash windows in Hampstead, Hornsey, Barnet and surrounding areas?
FAQs
Which type of windows is best for the home?
Windows like casement, bay, and bow which have enough space coverage are good for a home in normal cases. In a different situation, we can choose differently.
How many different types of windows are there?
There are more than 18 different types of windows.