Using wall panelling on the wall is fashionable right now. When we start to make home background decorative, walls always come first. To decorate a wall, you can choose a smooth surface free of wires, holes, or flaws.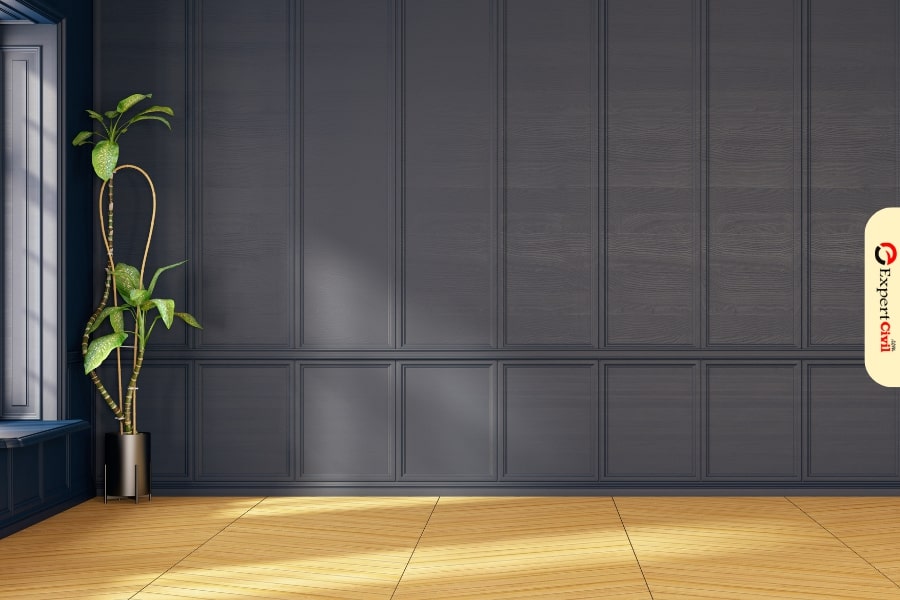 Wall panelling gives a wall surface to conceal the imperfections. People prefer wall panelling as a wall covering element. It is always used for greater aesthetics or décor. Wall panelling can provide technical services or be functional.
Types of Wall Panelling Based On Wall Paneling Materials
Listed below are a few different types of wall panelling based on the material:
1. Natural wood panels
For wall panelling, wooden panels are one of the most widely used options. Depending on the consumers' preferences, the panels have various ranges. These ranges are found from traditional to rustic and elegant to rip. The panels can be positioned either horizontally or vertically. It always depends on the type of space and room dimensions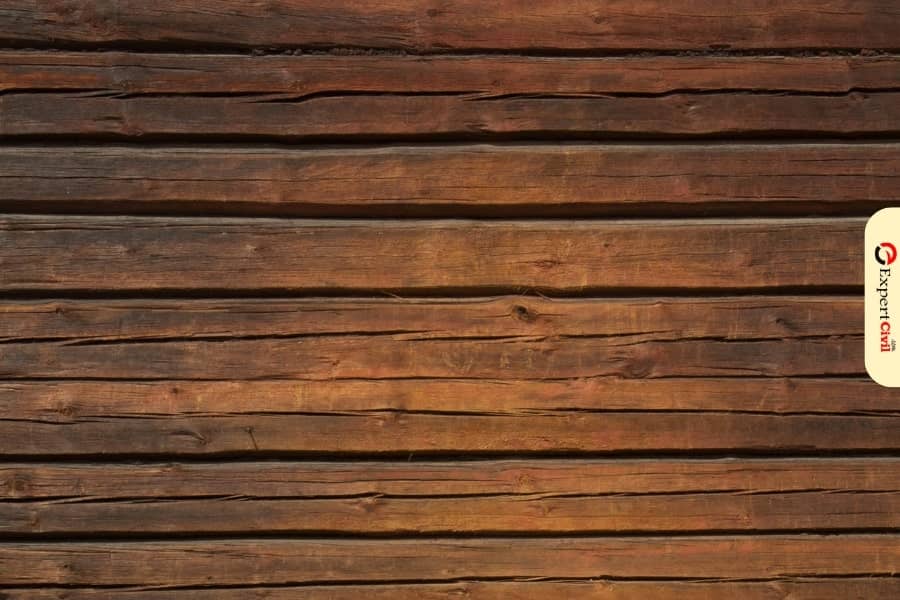 2. Fabric acoustic wall panelling
Area of a room may look rich and superb with fabric acoustic wall panelling. Various fabric materials including luxurious silk. It can be used to create wall panelling patterns. Additionally, a wide range of colour options is available to match them with your decor. These wall panelling have the ability to reduce noise. It sets them apart from other panelling designs.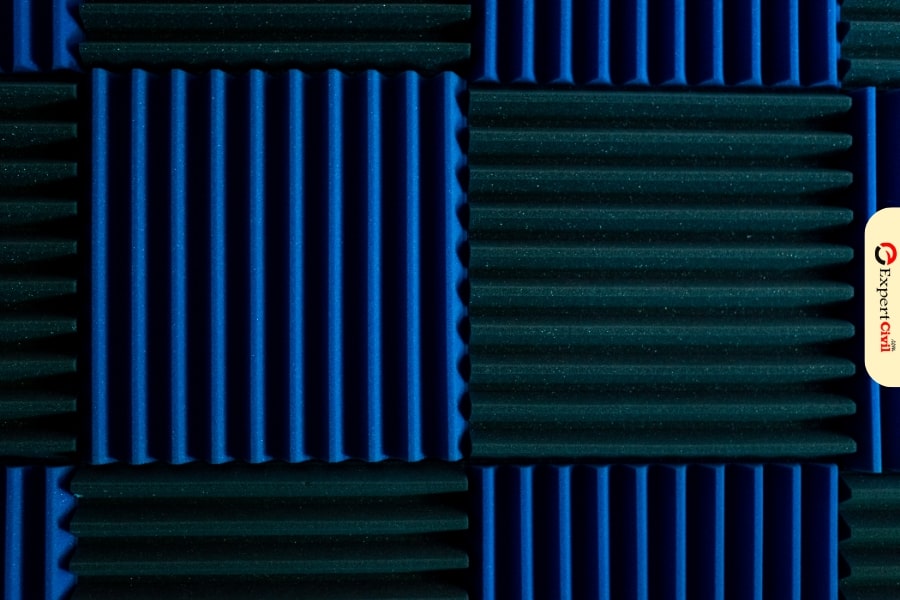 This type of wall panelling can withstand dampness and humidity. They are simple to install. It can be taped to walls. Acoustic wall panelling designs are ideal for bedrooms and living rooms.
3. MDF Panels
Medium-density fiberboard panels have conquered the market for modern building materials. This engineered wood is preferred as a material for wall panelling. This is also used to find a place in home design products. The material provides a great deal of freedom for testing.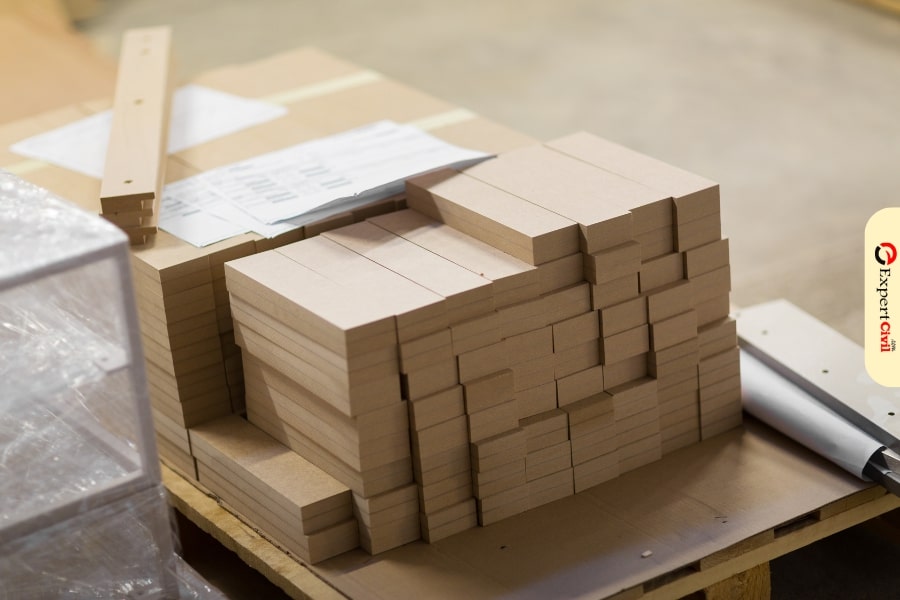 The wall panel's material can withstand even decorative processes. The material is very adaptable. It may be used to create any theme or desired look. It may resemble real timber wall panels in appearance.
4. Upholstered panels
Upholstered wall panels are ideal for your walls. They give a cozy feel to a room. Velvet, silk, jacquard, leatherette, etc. are examples of natural and synthetic fabrics.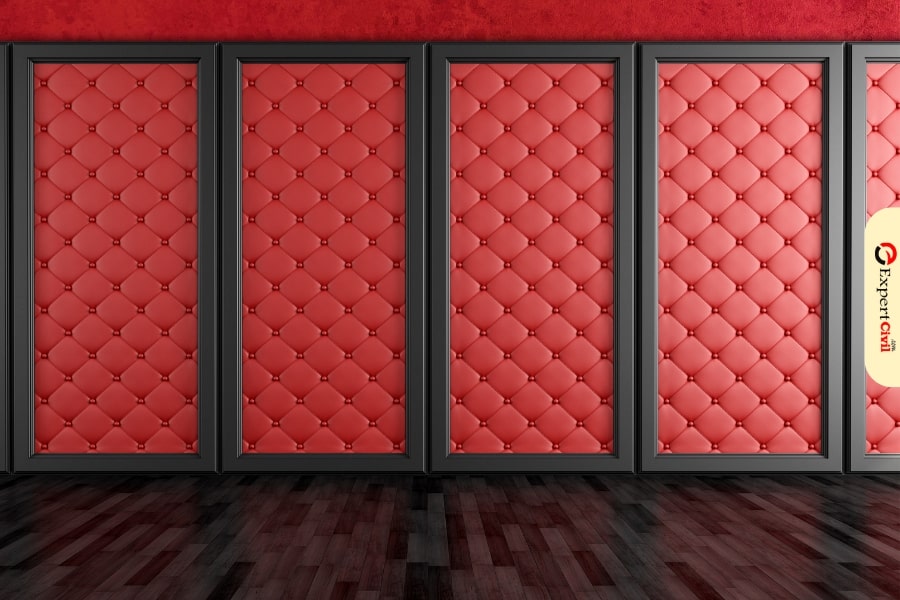 This kind of wall panel is used to create upholstered wall panels. Depending on the room's general décor language, one can choose a pattern and texture.
5. PVC panels
PVC is a plastic-based substance. These wall panels have excellent durability and moisture resistance. The panels are supported by an aluminium channel grid.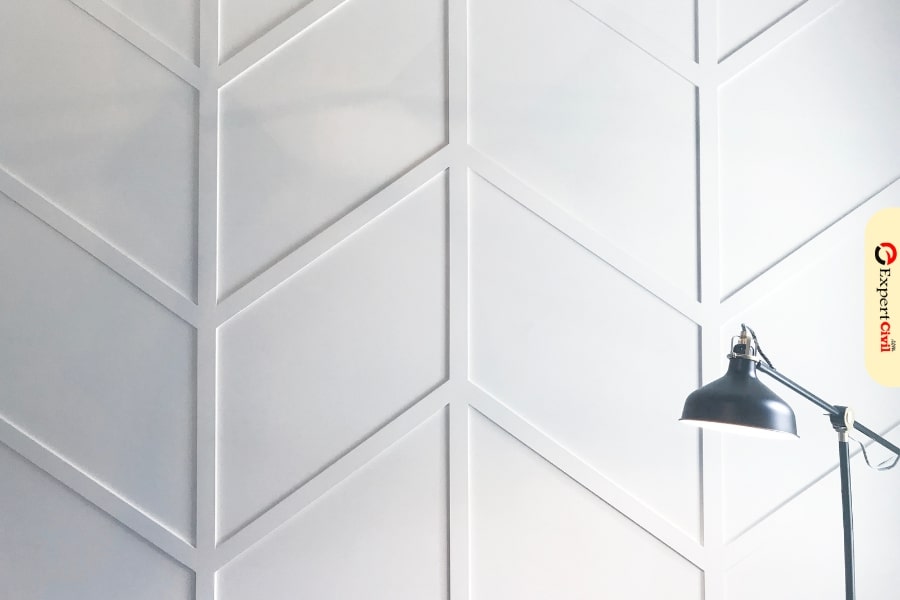 For beautification of walls always choose a variety of designs. These wall panels have 3D textures and patterns. These panels are adaptable. It can be utilized in any location or even damp ones. They are steadily rising in popularity as wall panelling options.
Also Read: Types of PVC Wall Panels
6. Glass and mirror panels
Mirrors in a room may improve the ambiance. Because of the reflection principle, mirrors aid in expanding a room's volume. These are perfect for panelling the walls of a tiny room. This type of wall panel is used in a corridor, or any other location.
Glass panels make the room area visually enlarged. When placed in a location with superb lighting, these will give your area an extra glow.
Also Read: Plyboard vs Plywood
Types of Wall Paneling According To The Surface Finishes
1. Decorative wall panelling
Wall paneling is done to improve the appearance of the space. Some people might use these panels for protection. These wall panels can shield the wall surfaces from harm. These decorative items come in a variety of sizes and materials.
A home's wall panelling is primarily for greater décor. Wall panel makes it simple to break up the boring wall surface. This type of Wall panelling infuses a space with inspiration. It is best used in residential locations as well as commercial, institutional and industrial ones.
2. Tile Board And Batten Wall Panelling
A layer of melamine is applied on an MDF board (medium density fiberboard). This wall panel gives the appearance of a typical ceramic tile. These imitate the tile junction with grooves.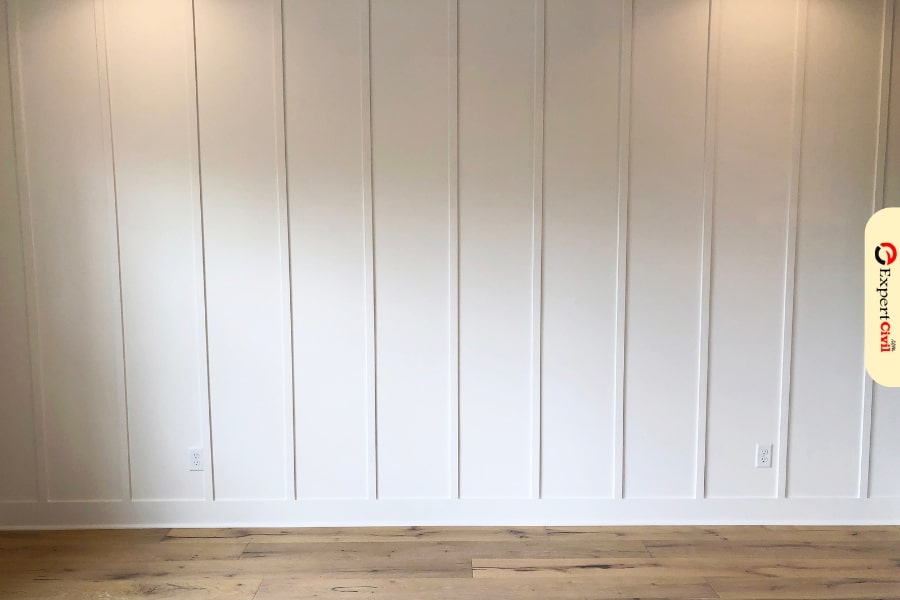 There is no need for civil work for this wall panel. Its installation is simpler and quicker.  If the panel is smaller, there will be more frames. So, this approach is useful for fixing panels of bigger sizes. It should be used in restrooms, bathrooms, cafes, etc.
2. Utility panelling
In the utility panel, objects can be held by using the panels. Hardboard panels have tiny holes to hold nails. It is possible to use the full surface or only a part of the wall as a utility panel.
Utility panels come in a variety of finishes. It includes wood textures and colours. It is best used in kitchens, garages, business spaces, etc.
3. Acoustics panelling
Acoustic panelling causes the surface to refract sound. These wall panels make an echo in the space. A sound-absorbing surface is the ability of acoustic panels. This can help to enhance the acoustical qualities of the space. Acoustical panels fulfill their duty of giving the room an appropriate soundscape. The acoustics panelling aids in regulating ambient noise levels. It prevents noise transmission through walls. Yet, a room's acoustics are affected by factors many factors. For example, the size and placement of the panelling, the room's size, etc.
Wall panels come in a variety of materials. It includes cloth, foam sheets, perforated board panels, and more. These are widely used. They come in a variety of colours and textures of colour. It is most suitable for use in theatres, auditoriums, schools, and other public spaces.
4. External panelling (Cladding)
External panelling is used for external wall surfaces. These panels include exterior panels.  It has distinct covering panels. Various materials i.e. wood, bricks, tiles, PVC, cement fibre boards, etc., are used to make the external panels. They seek to shield the wall surfaces. These wall panels protect from damaging effects on the environment.
The system consists of external layers between sheets of rigid foam insulation. These are helpful in industries or when building temporary constructions.
5. Shiplap wall panelling
Shiplap was once a popular exterior and frame ornament. It was concealed behind a muslin cover. Wall panelling was utilised in residential interiors. Yet, as a wall decor that adds texture. It makes a cozy charm to walls.
This wall panelling design has recently gained popularity. Shiplap wall panelling can be used both vertically and horizontally. To match the room's decor, they are readily painted. A shiplap wall panel is simple to install. It is now even available in peel and stick form.
6. Beadboard wall panelling
A classic wall panelling style is beadboard panelling. Beads are tiny holes between wooden strips. This type of wall panelling is used to attach them. The wood strips can be decorated in a variety of ways. It is available in a variety of sizes. They are frequently utilised in lavatories, bedrooms, and halls. Wall panelling is made of beadboard and is incredibly durable. On walls, beadboard panels can seldom be installed in a wainscot pattern.
Both individual slabs and individual planks are available. Moreover, painted beadboard wallpapers that mimic genuine wood are readily available. These wall panelling patterns can be expensive to buy and complex to install.
7. Wainscot wall panelling
Wainscot panels are those that span the bottom half or third of a wall. Wainscot panels were utilised in the past to make the house more durable. These days, they are widely employed in interior panelling designs. The top of the wainscot can be created in a variety of ways. The first example is ornamental moulding for a more traditional appearance. The second one is to increase the shelf for a few inches.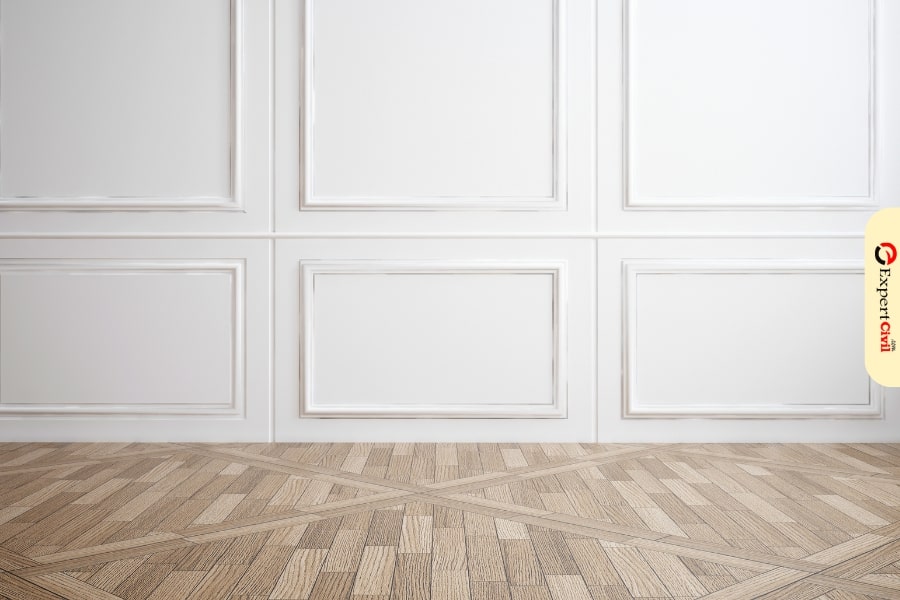 It can help to provide space for stacking objects. Wainscot can be handcrafted or bought from manufacturers. Many different materials can be used to make them. It is including plywood, MDF, PVC, and plastic. A wainscot can offer extra protection in a kid's room with heavy foot activity.
8. Raised panel wall panelling
Raised panels are typically found in Victorian mansions. They are square or rectangular in design. Wall panels draw attention to how big and tall the space they are in is. There are several forms, colours, patterns, and textures for these wood panels.  Other wall panelling styles are so different. These wall panels receive an unparalleled 2D or 3D distinctive impact.
Small spaces are not a good fit for this style of wall panelling. Because it might overcome them. Also, this panel's downside is dust collection.
Pros of Wall Panelling
Wall panelling has many advantages for home styling. Here are some main points mentioned below:
Wall panelling offers the chance to design a space's attractive interior. Wall panelling can help to create a basic, textured, or 3D wall surface.
Wall panelling adds an extra layer to the wall surface. It also shows a room with a large space. Wall panels provide heat and noise insulation or soundproofing.
Wall panelling helps to hide wires or cables that run along the wall surfaces. Wall panels can cover up any defects on the wall surface. Such wiring and speaker units can also be hidden by it.
Wall panels are simple to update the décor.
Wall panels maintain the services concealed behind the panelling. As the panels are changeable.
Cons of Wall Panels
Where there are advantages, there are also some disadvantages. Some of the shortcomings of the wall panels are listed below:
Home of insects
Wall panels are straight at the time of fitting. This ends up being a disadvantage since many little insects can go inside. Wall panels have holes and joints. These panels have designs and materials that have spaces between them. That is the reason, insects make a home there.
Experience
The production and installation of the wall panels call for skill. For making a fine finishing, wall panels always need an experienced person. Skilled labour can install wall panels without any risk of holes. They ensure the neatness of their work. Otherwise, inexperienced people risk damaging the panel surface by causing it to collapse.
Conclusion
In short, nowadays everyone prefers the option of wall panelling. Cleanliness and strength are their two main qualities. Wall panelling is a great choice for decoring a house. A home's wall paneling is primarily for greater décor. By experimenting with wall surfaces, designers can alter the atmosphere. Wall paneling makes a cozy feel of a room. Wall panels make it simple to break up the boring wall surface. A beautiful wall paneling always infuses a space with inspiration.
Wall panels increase their life span with the right installation and maintenance. It can be the finishing over years. Wall panels create a home to achieve the most elegant and inviting appearance. So, wall panelling proves a wonderful option if you're concerned about the decoration of the home. Hope you enjoy this read.