Project Report on Ready Mix Concrete
Welcome back In expertcivil.com are you looking for college project report? I have been already shared many topics with pdf and ppt files. By the way, today going to be shared about Project Report on Ready Mix Concrete.
---
Introduction of RMC (Ready Mix Concrete )
Few things are more aggravating to produce on a worksite than concrete. Bags of cement, sand, aggregate (gravel) and possibly other additives must be delivered to the construction area. A supply of clean water is also necessary, along with a rented concrete mixing hopper. Even after all the dusty and heavy ingredients have been loaded into the hopper, one small error in the wet/dry ratio can render an entire batch of concrete unusable. One common solution to this messy and time-consuming problem is "Ready Mix Concrete"
Ready-mix concrete (RMC) is a ready-to-use material, with a predetermined mixture of cement, sand, aggregates and water.
RMC is a type of concrete manufactured in a factory according to a set recipe or as per specifications of the customer, at a centrally located batching plant.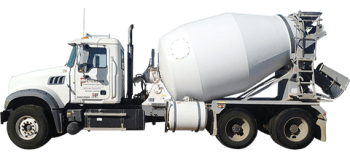 ---
History of Ready Mix Concrete
Ready-mix concrete was first patented in Germany in 1903, its commercial delivery was not possible due to lack of transportation needs. The first commercial delivery was made in Baltimore USA in 1913. The first revolving drum type transit mixer was developed in 1926.
In 1931, an RMC plant was set up for the construction of Heathrow airport, London. In the mid-'90s there were about 1100 RMC plants in the UK consuming about 45% of cement produced in that country. In Europe, in 1997 there were 5850 companies producing a total of 305 million cusecs of RMC.
In the USA by 1990, around 72% (more than 2/3rd) of cement produced was being used by various RMC plants. In Japan, the first RMC plant was set up in 1949. By 1992 Japan was the then largest producer of RMC, producing 18196 million tons of concrete. In many other countries of the world including some
of the developing countries like Taiwan, Malaysia etc, RMC industry is well developed.
Want to Read More:- Concrete 
---
Contents of Project Report on Ready Mix Concrete
There are given all contents which are mentioned in attached pdf files (Project Report on Ready Mix Concrete ).
Introduction
History
Scope of Ready Mix Concrete
Material Required for R. M. C.
Equipment Required in R. M. C.
Mixing Process
Test Carried on R. M. C.
Merits And Demerits of R. M. C.
Estimate
Conclusion
Project Report
---
---
Also Download